Crock-pot or Not Caprese Pizza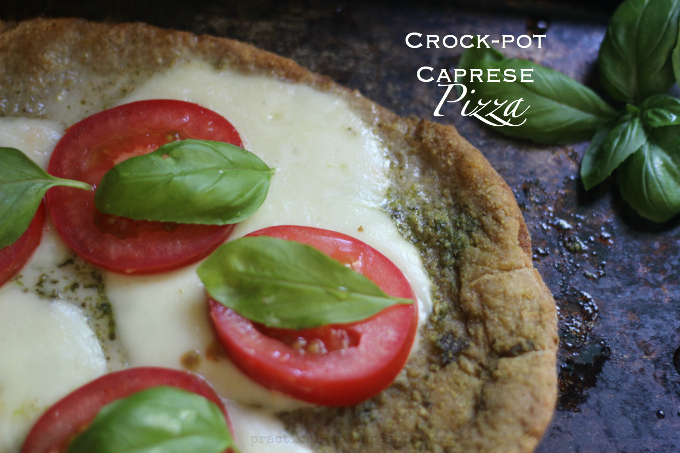 Slow Cooker Days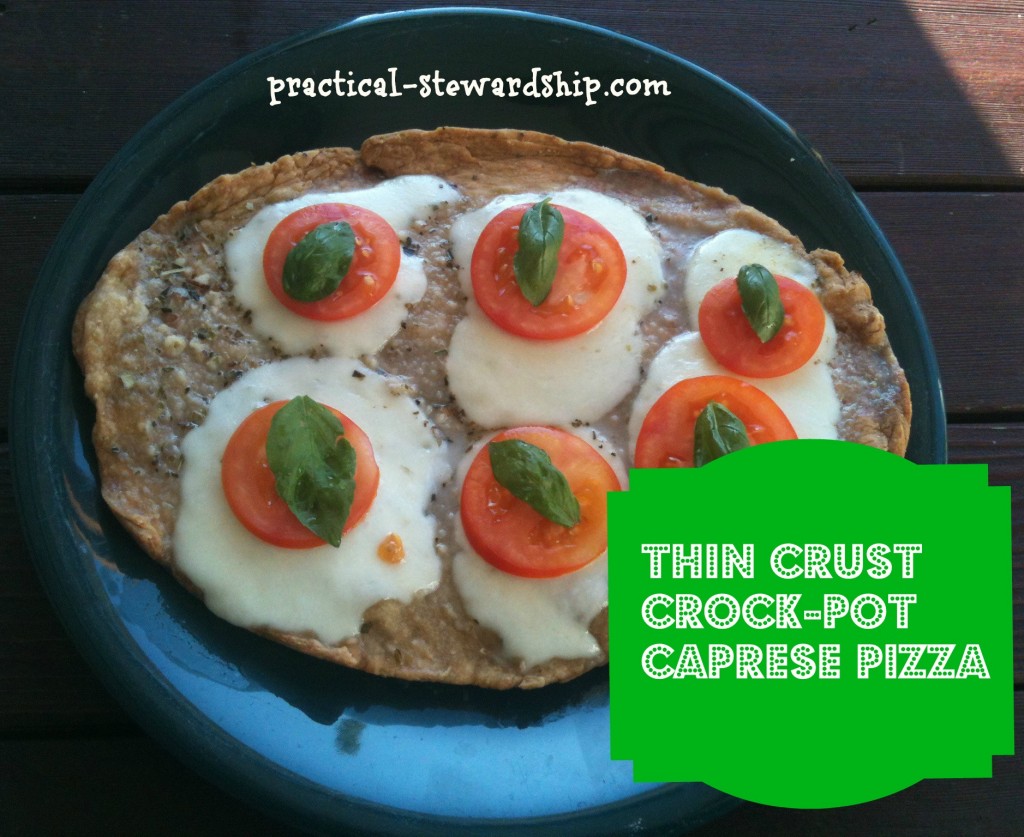 In the Pacific Northwest it is common for summer to not turn on until late July or August. Last year I don't remember summer ever arriving, although I remember a few hot days at the end of September/early October that melted my homemade deodorant since I first started using it that week (do you really want to hear about my deo?~sorry). Anyway, this fall we have had some REALLY nice weather. We can have had some beautiful and hot September days (and October is still bringing the sun)!
It's on those super hots days where it's really nice to use the crock-pot, keeping the temperature down in the house.  I've been making bread, and granola, along with other things in the crock-pot as to not add to the heat in our home. You see, in Washington state, most of us don't own air conditioners since we only may need them a few days of the year. The other thing I've started making this summer in the crock-pot is pizza!!
I laugh when I recently read that since it's fall time now, it's time to break out the crock-pot and make soups. I think one of the best times of the year to use the crock-pot is the summer. For me it really doesn't matter what time of year it is since I like using the crock-pot all year round for all sorts of purposes.
Anyway, we've also been enjoying our homegrown tomatoes this fall! We love eating them in salads, guacamole, homemade salsa, solo, and with this pizza. Whenever I make this pizza, my Ellie girl, who loves tomatoes in their raw form, asks me not to cook the tomatoes.
The Verdict: I have made this pizza in the oven and crock-pot, and JSarr and I both agreed we liked the thin-crust crock-pot version the best. If you love Caprese Salad, we bet you'll love this pizza!
Crock-pot or Not Caprese Pizza Recipe
Ingredients
your favorite pizza dough (I use my sourdough pizza crust)
enough olive oil (or basil pesto) to cover your crust (approximately 1/3 cup)
1-2 tomatoes, sliced
1 16 oz. fresh mozzarella ball, sliced
fresh basil leaves
balsamic vinegar
Instructions
Depending on the size of your crock-pot and the thickness you want your pizza, you may be able to get several pizzas out of one pizza dough. With this dough recipe, I can get 4 thin crust pizzas in my crock-pot.
Roll out the pizza dough to your desired thickness.
Grease the crock-pot generously.
Place dough in the crock-pot.
Brush on olive oil or pesto.
Cook on high in the crock-pot for 1.5-2 hours.
Add sliced cheese in the last 15 minutes of cooking.
Turn off crock-pot, and let the pizza cool for 10 minutes.
Remove pizza carefully, add raw tomato slices, fresh basil, a drizzle of balsamic vinegar, and enjoy!
Oven Directions:
Bake the olive oil crust at 425 degrees for 5 minutes.
Add the cheese after 5 minutes of baking (you could add it at the very beginning, but it might not hold up as well.
Check after 10 minutes. When your cheese is slightly browning, the pizza is done. My TOTAL baking time is about 12 minutes.
Add raw tomato slices, fresh basil, and a drizzle of balsamic vinegar.
Cut pizza into slices, and enjoy!
Want other sourdough ideas?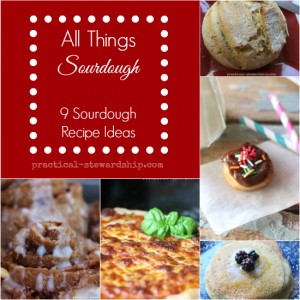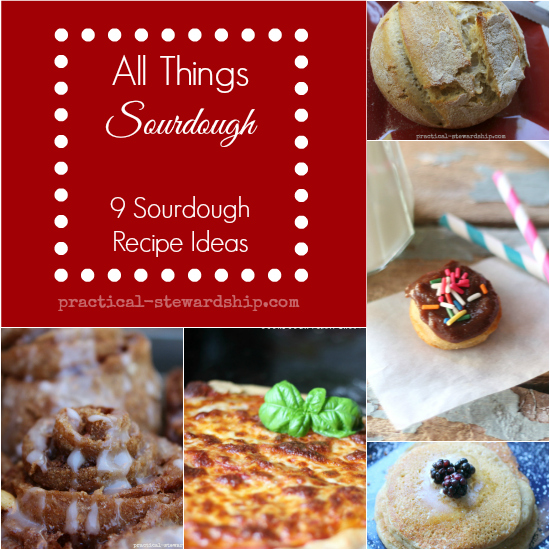 THIS POST MAY CONTAIN AFFILIATE LINKS THAT COST YOU NO MORE MONEY, BUT SUPPORT OUR BLOGGING EFFORTS. THANK YOU!