Crock-Pot Lentil Vegetable Chili~a great cold weather meal.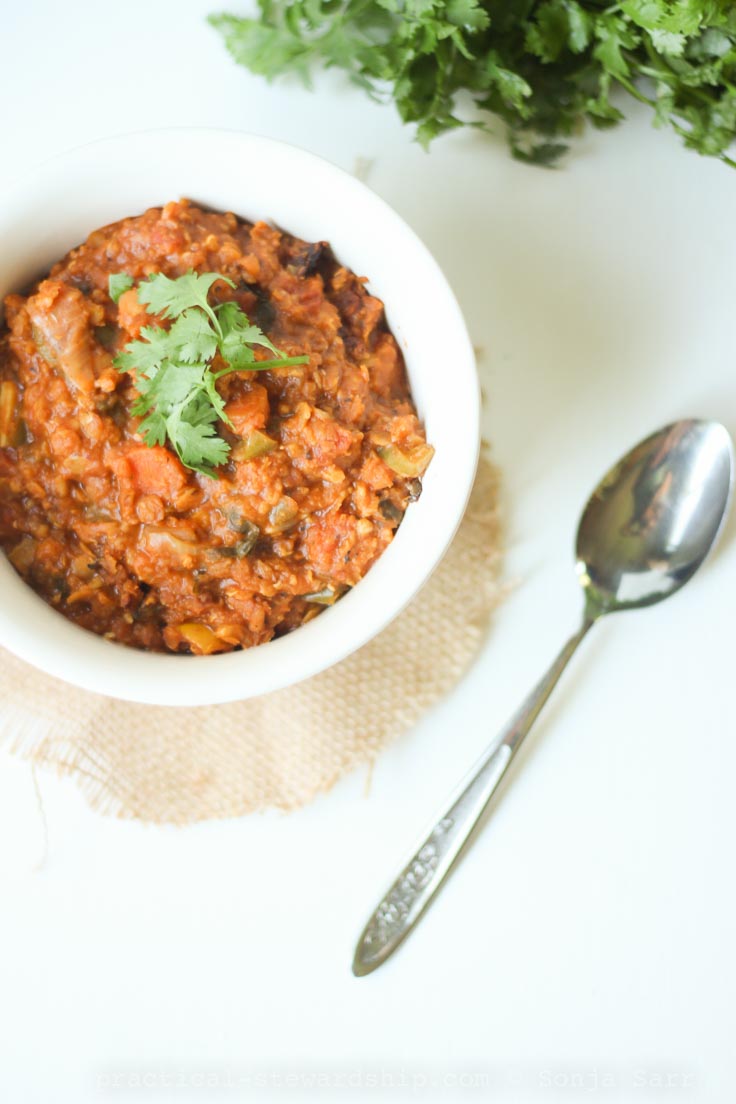 A few months ago my friend and I were at Costco and got a sample of their lentil chili.  It was amazing!  It had that "out of a can" thickness that I have been after, so I started on a journey to the perfect lentil chili.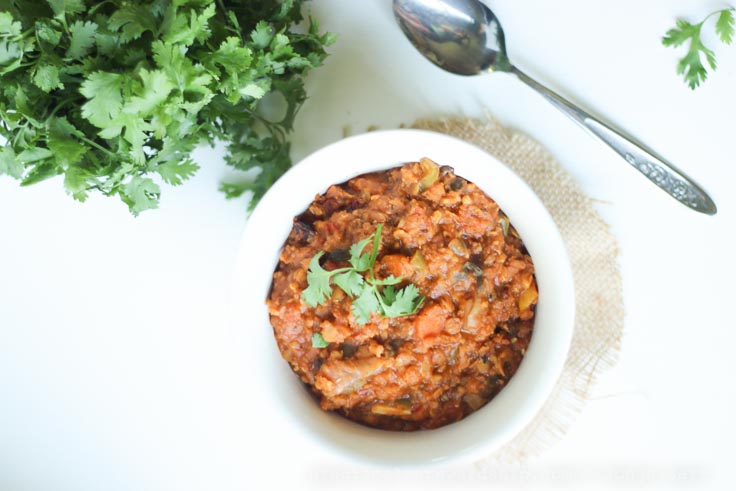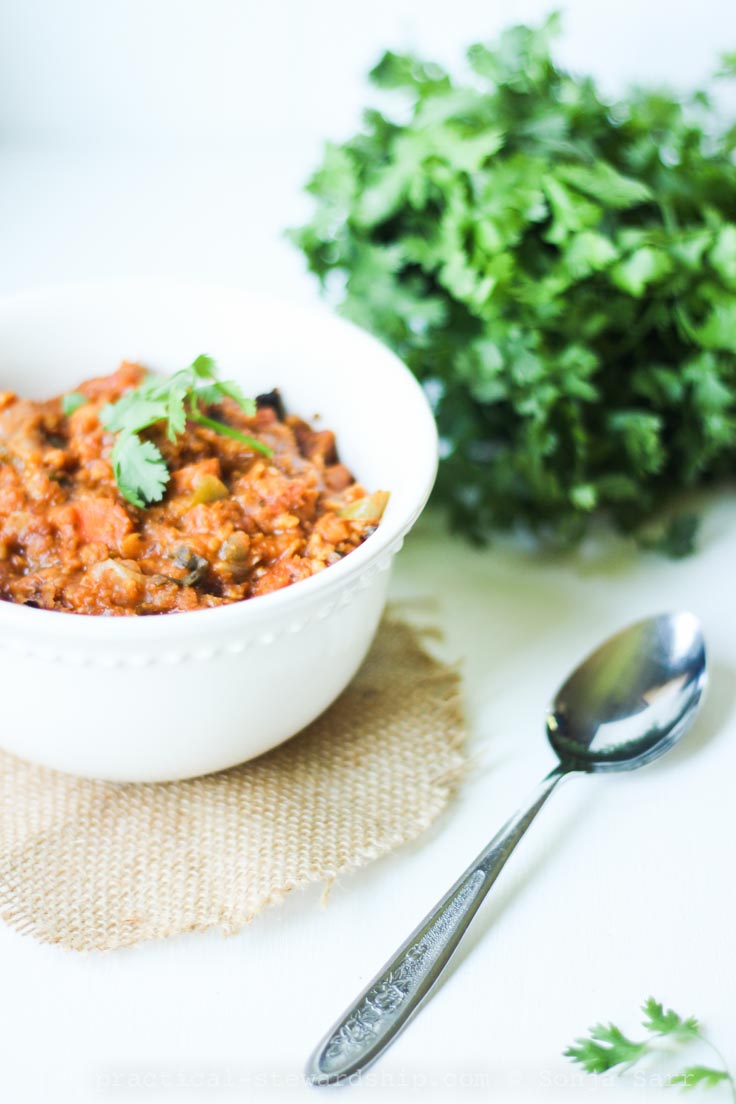 My kids and I then ventured forth to the library and we found a book all about chilies: The Ultimate Chili Book by Christopher B. O'Hara.  In it I found a Lentil Vegetable Chili recipe.  It's not the same as what I tasted in Costco, but it was still amazing and got that same great thickness that I was after.  I adapted Christopher's version, adding a few extra ingredients, and used the crock-pot.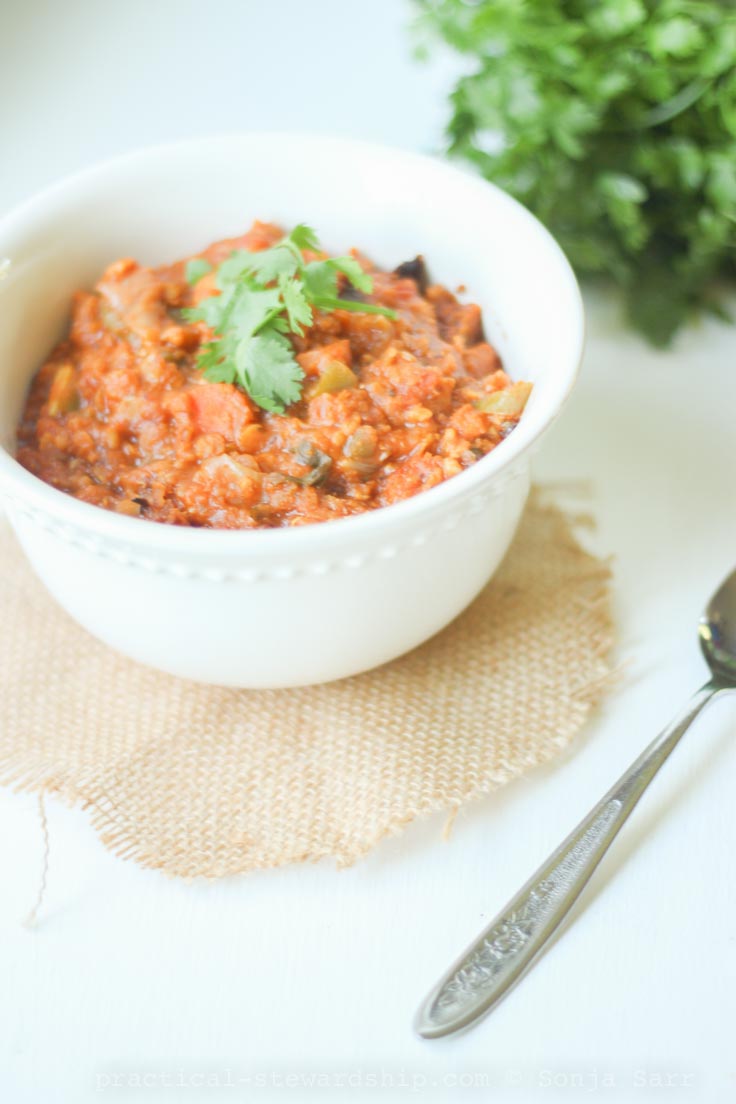 The Verdict: My family has enjoyed this very much several times.   I put so much kick in it the last time I ate it I was sure that my kids wouldn't like it.  Yes, my 3 year old son, struggled with it after the nacho chips he was eating with the chili were gone, but my girls asked for seconds, and then Abbie even asked for thirds!
You can substitute tomato sauce and even spaghetti sauce for the pureed tomatoes in a pinch.  I've done it with success.
As a leftover the chili lentils thicken and make a great filling for burritos.  My husband now actually prefers the lentil chili over the re-fried beans we've done for years. Pics updated 9/15.
Crock-Pot Lentil Chili Recipe
Ingredients
2 T olive oil
handful of kale, chopped
1 onion, chopped
5 garlic cloves, minced (or to taste)
2 bell peppers, color of choice, chopped
1 carrot, diced (I don't peel if it's organic)
3 cups tomatoes, pureed (approximately a 28 oz. can)
1-3 jalapeno peppers, stemmed, seeded, and carefully chopped
1 cup lentils
2 t cumin
2 t oregano
pepper
Cayenne pepper
sea salt
optional, water
Instructions
Optional, saute the kale onion, garlic, scallions, bell pepper, and carrots in olive oil. This will make the chili more flavorful, but you can skip this step.
Rinse the lentils.
Place all ingredients in the crock-pot, and cover. If you skipped the sauteing, wait to put the bell pepper in until the last hour of cooking.
Cook on high for 4 hours and then on low for another 3 hours or until the lentils and carrots are soft and the chili is thoroughly heated. After four hours of cooking, if the chili appears to be too thick, add some water. I don't always do it, but I've added up to a cup of water before, and the flavor didn't appear to be diluted in any way.
Enjoy!
I love the flavor of the Lentil Chili way more than the easy, the Crock-pot Can-Can Chili now, but the Can-Can Chili is super fast, and great in a pinch.
Have you tried…?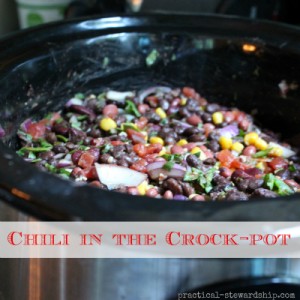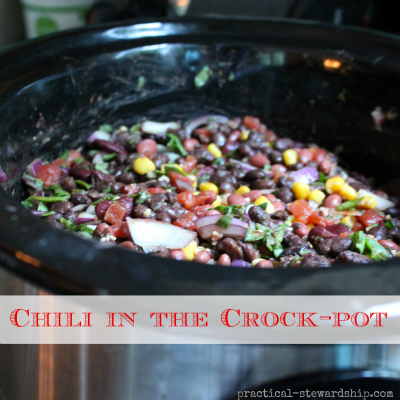 Go here to see a list of 140+ Natural and Organic Items Costco has.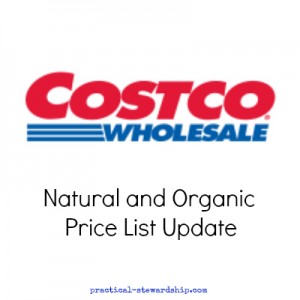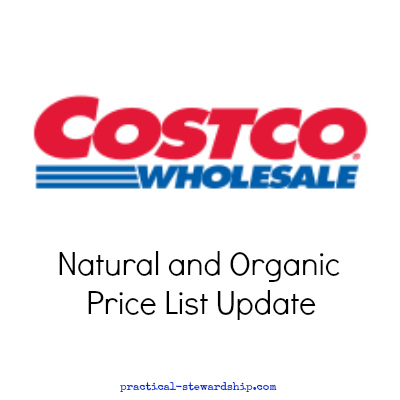 For more slow cooking inspiration, visit my Cookin' with the Crock-pot board on Pinterest.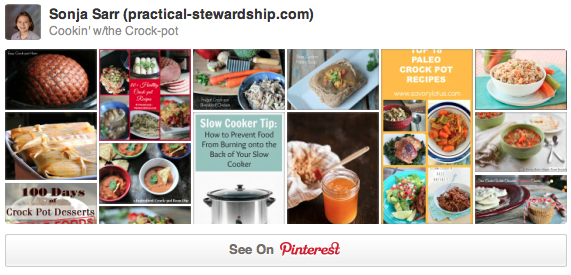 Go here for the complete list of recipes. This post may contain affiliate links that cost you no more money, but support our blogging efforts. Thank you!