Dairy-free Raw Key Lime Pie Cheesecake Bars are a sweet and sour treat that can delight your tastebuds.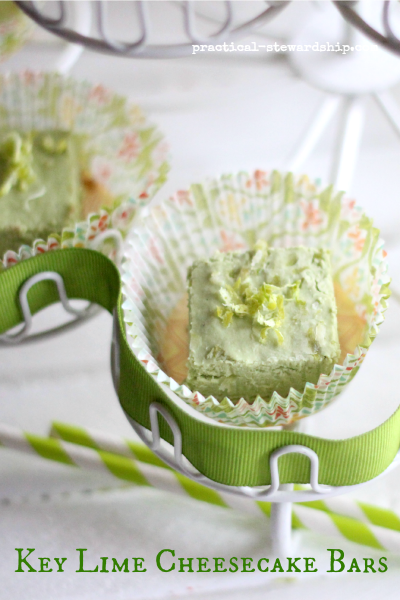 A few months ago I realized I hadn't made any kind of lime-infused dairy-free,  gluten-free cheesecake, and that had to change right away.  I texted my husband when he was out that day to ask if he'd stop at the store to get a bag key limes.  Once I got it in my head I was making these bars, there was no turning back.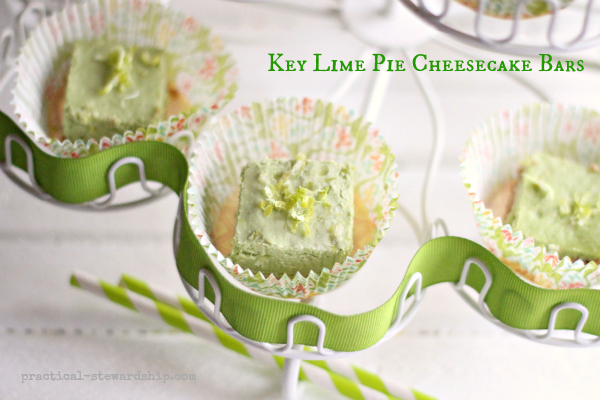 I was surprised that every recipe for a raw key lime pie cheesecake that I saw on-line was made with avocado.   If you've followed me last year at all when I posted, basically, a new smoothie a week, you will know the one thing I couldn't do was bring myself to put an avocado in my smoothie.  I don't know what it is.  I have some kind of block in my brain that thinks avocado should go on salads and in guacamole but not in smoothies or in raw desserts.  I hope I can change this some day.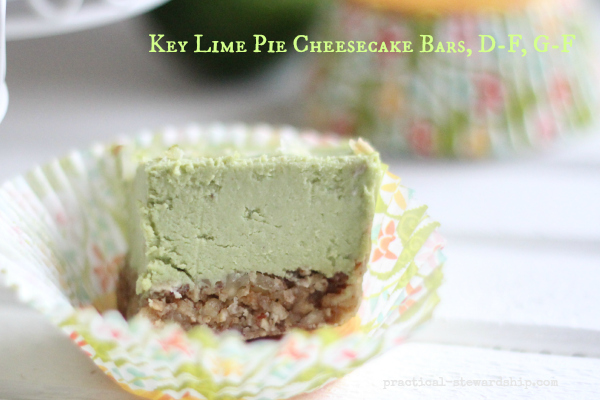 So to add a little natural green hue, I added a vegetable.  Can you guess what it might be???  If you guessed spinach, you are dead on!  The taste of raw spinach is hard to detect in desserts and in smoothies.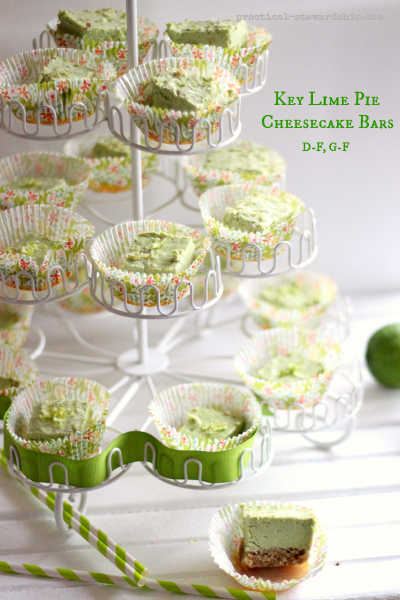 The Verdict: The combination of the sweetness from the maple syrup crust in contrast to bite of the lime is simply divine. I also love making two of these at the same time, and keeping one in the freezer ready to serve at a moment's notice.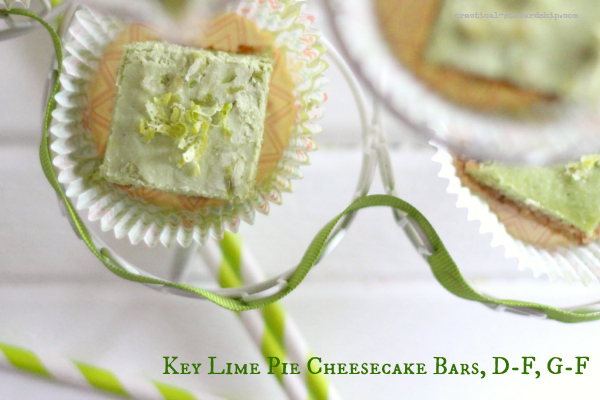 Key Lime Pie Cheesecake Bars, Dairy-Free, Gluten-Free
Yield 16 medium bars
Ingredients
The Crust Ingredients:
3/4 cup oats (use gluten-free if needed)
1/3 cup pecans
3 T maple syrup
The Filling Ingredients:
2 1/2 cups raw cashews, optional soaked for about 2 hours-but not necessary with a high powered blender
1/2 cup raw packed spinach
1/2 cup key limes, peeled (about 8 key limes)
1 t vanilla extract
1/3 cup honey (maple syrup for vegan)
1/4 cup coconut oil, melted
the zest of 2 key limes, divided
Instructions
Process the crust ingredients in a food processor. The longer they process, the finer the crust, so it's up to you. Add more maple syrup if the crust doesn't stick together.
Press your crust into an 8 x 8 pan. You can use a bottom of a glass to smash the crust onto the bottom.
Put all filling ingredients except the zest in a high powered blender in the order listed, and blend until smooth and creamy. If the filling is too thick, add a little water tablespoon by tablespoon to thin if desired. I've added close to a 1/2 cup of water before.
Add 1/2 of the key lime zest, and briefly blend.
Pour filling mixture on top of the crust.
Smooth out the filling with a spatula.
Garnish with the remaining key lime zest.
Freeze to solidify, take out of the freezer about 15 minutes before serving, and enjoy!
Keep refrigerated 3-4 days or in the freezer for up to a month.
Have you ever made a Key Lime Pie Smoothie?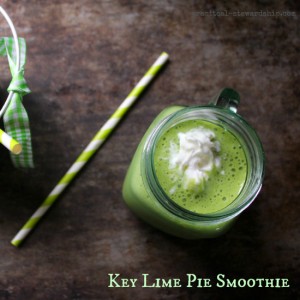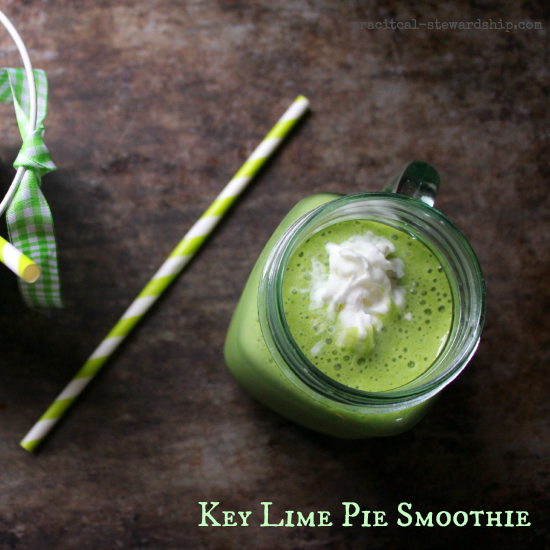 Have you tried a Raw Grasshopper Pie, Dairy-Free, Gluten-Free?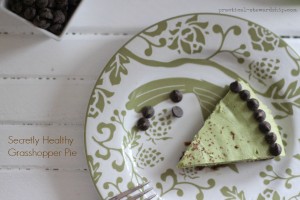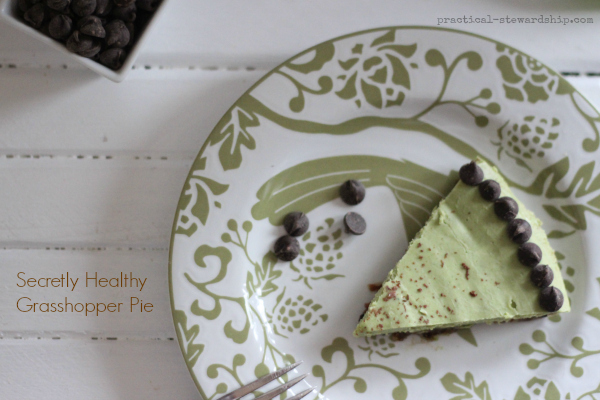 THIS POST MAY CONTAIN AFFILIATE LINKS THAT COST YOU NO MORE MONEY, BUT SUPPORT OUR BLOGGING EFFORTS. THANK YOU!