Slow Cooker Salsa-easy, minimal ingredients, and tasty!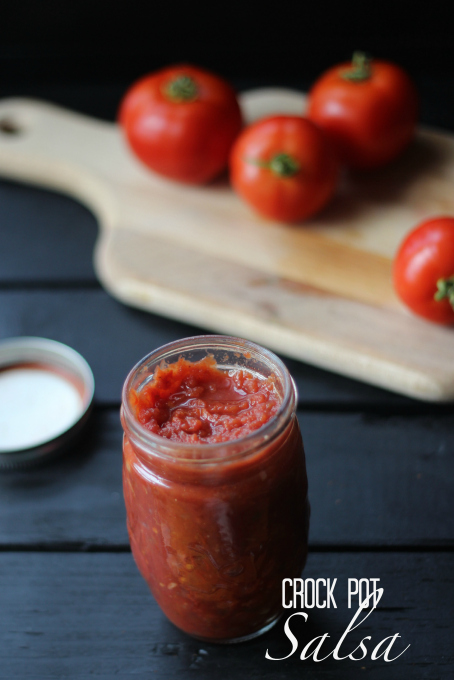 My go-to lunch is chips and salsa with greens.  When I don't seem to have any other quick lunch in the house, I seem to always have chips and salsa!  I have made raw tomato salsa and cucumber peach salsa in the past, but through the year when tomatoes aren't in season, I buy Costco's Organic Salsa.  I love their cooked salsa!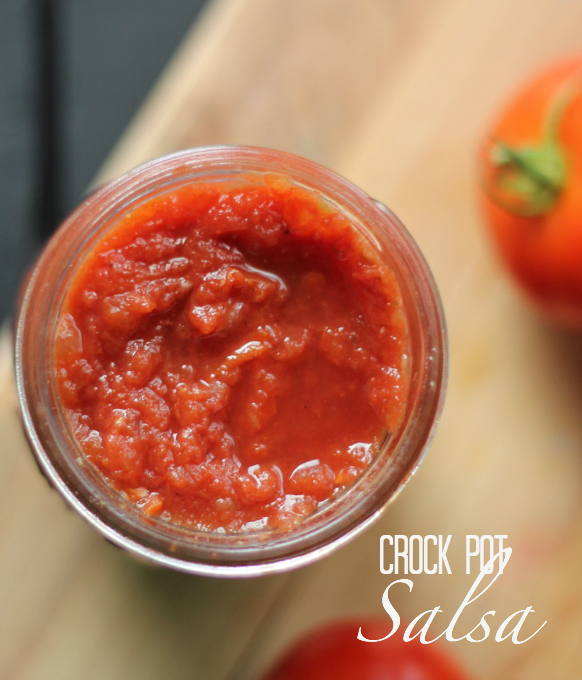 This summer we weren't only blessed with our own tomatoes (yay!), but we were able to buy some tomatoes at an excellent price, and I also got some from a friend.  Besides making the the garden fresh tomato salsa and my first marinara, I started making my own Slow Cooker Salsa.
I was surprised how easy it was to make a cooked salsa and how fast we kept going through it.  I made a couple of batches, and froze some.  Then a couple of weeks ago I had to thaw my last batch.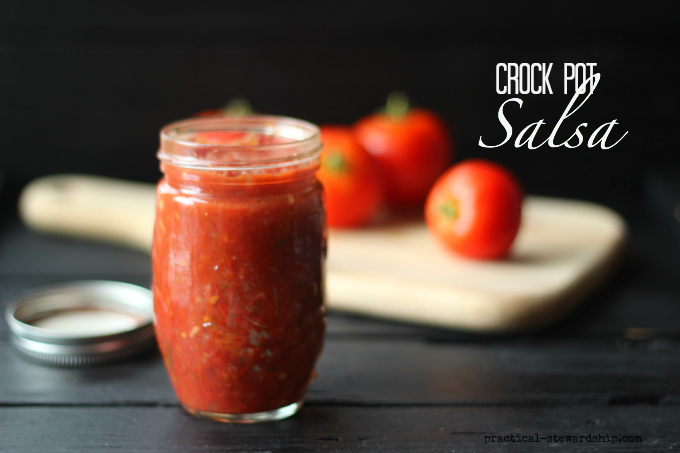 I ended up coming into some more tomatoes and was able to make a few more batches of salsa, I was so happy!  I figure making it saves a lot of money when tomatoes are in season.  If it isn't tomato-time, it's typically much more frugal to buy the salsa.
My friend said it reminded her of Pace.  I'll take that as a complement.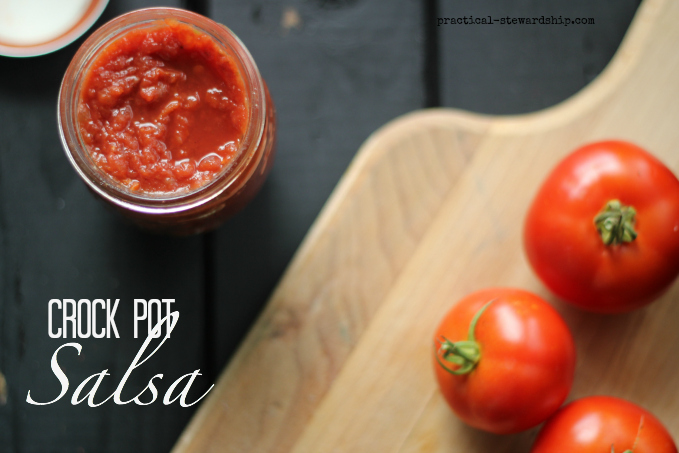 This recipe is really flexible.  Once I added a cup of shredded zucchini since I had some, and I needed to add more spice since the zucchini seemed to absorb the spice.  I've also added bell pepper, too.  Don't be afraid to experiment!  One time I skipped draining the salsa because I started the salsa batch late.  I ended up cooking it overnight with the lid off, and it was just fine.  Gotta love the crock-pot!
I have not made this salsa with canned tomatoes, but I imagine it would work. Pictures updated 9/14.
Slow Cooker Salsa
Ingredients
7 large whole tomatoes, cored
1 onion, coarsely chopped
3 whole garlic cloves or 1 T minced garlic
1-2 jalapeño peppers, seeded if desired
salt to taste
dash of Cayenne pepper
Instructions
Place whole tomatoes, onion, garlic, and jalapeño peppers in the crock-pot.
Cover and cook on high for 1.5 hours or on low for 3 hours.
Drain (I used a large spoon to scoop the water out of the crock-pot).
Purée with an immersion blender. Alternatively, cool and place in a conventional blender or food processor.
Salt to taste. Add a dash of Cayenne for more heat. Can cook for longer (1 hour to overnight) with the lid off to remove more water if a thicker consistency is desired. Or if you want to speed up the thickening process also add a 6 ounce can of tomato paste.
Have you ever made a raw cucumber peach salsa?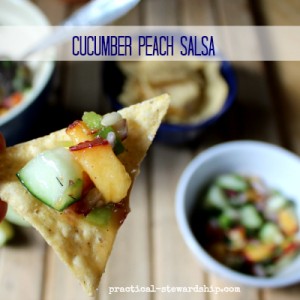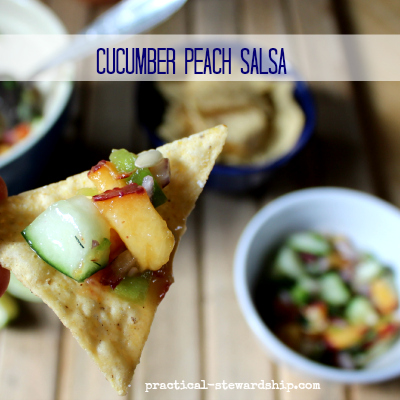 or a raw garden fresh salsa?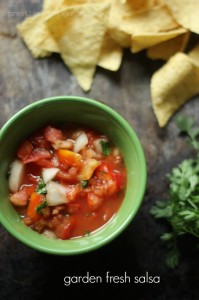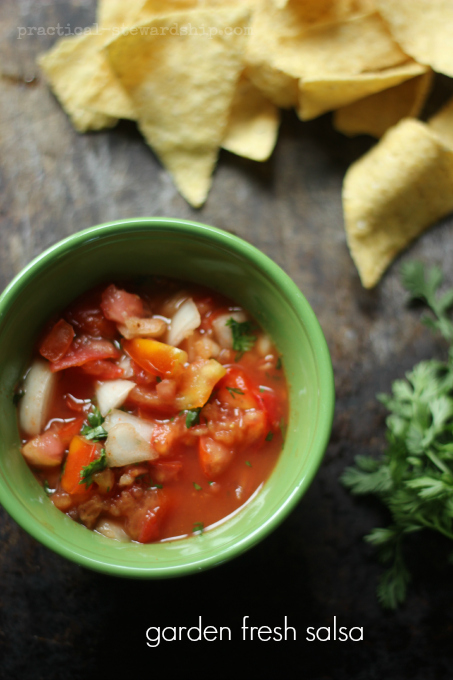 Go here for the complete list of recipes.
For more slow cooker inspiration, check out my Cookin' with the Crock-pot Board on Pinterest.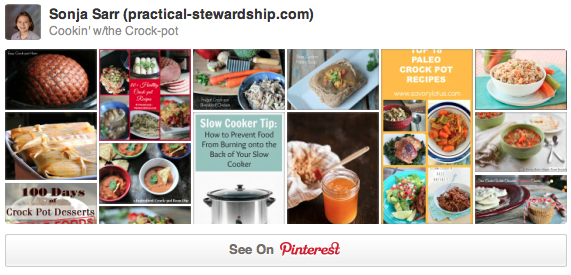 This post may contain affiliate links that don't cost you any more money yet, support our blog efforts, so thank you for your support!
Sharing at Weekend Potluck and some of these great link parties.