This crock-pot shredded turkey or chicken enchilada soup has quickly become a family favorite soup.  If you love enchiladas, you've gotta try this soup!  Enchiladas are great, and my family enjoys them, but a more frugal way to have the flavors of enchiladas yet stretch the grocery budget is to make an enchilada soup.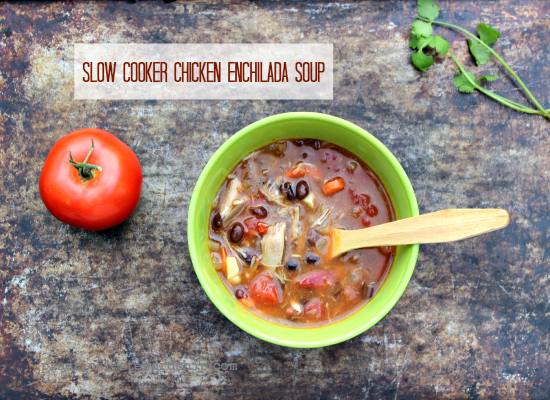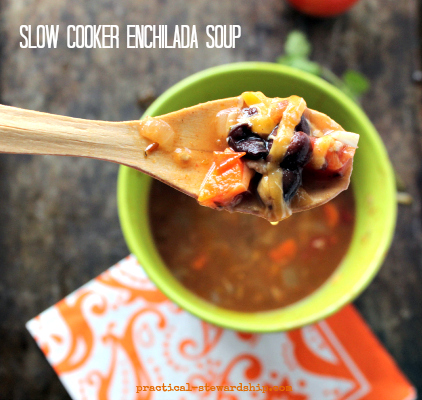 This recipe works great with different shredded meats.  Not only is this soup great in combination with shredded chicken and turkey, but I was particularly surprised at how well shredded beef worked in this recipe.  The rich enchilada flavors permeate the soup, for a filling main dish, regardless of the meat of choice.  Plus, you can make it vegetarian by subbing the meat with a can of black beans.
The prep for this soup is super fast, and is a great way to disguise and use Thanksgiving leftovers.
Slow Cooker Turkey Enchilada Soup
Ingredients
4 cups broth
2 cups water
2 cups cooked shredded turkey, chicken, pork, or beef
1 cup enchilada sauce
2 stalks of celery, diced
2 carrots, diced
1 onion, diced
1 15 ounce can black beans, or use two cups of homemade
1 15 ounce can diced tomatoes, or use two cups of fresh diced tomatoes
optional, 1 15 ounce can of corn
optional, 1 cup of cooked rice
Instructions
Optional, sauté celery, carrots, and onions in a skillet with 2 tablespoons of oil until onions are translucent.
Place all ingredients in the crock-pot (except rice), cover and cook on low for 6-8 hours, or on high for 4-5 hours.
If using rice, add in the last 45 minutes of cooking.
Alternatively, cook in a Dutch oven or pot on the stove top over medium heat, for approximately 20-25 minutes.
Have you ever made a Thanksgiving Leftovers Soup?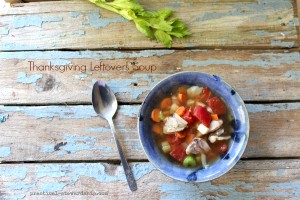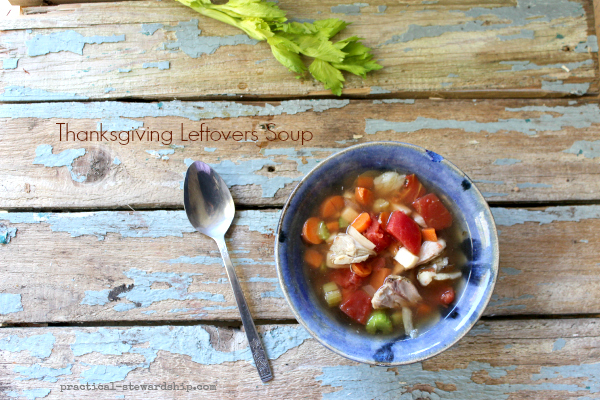 or Crock-pot Turkey Tetrazzini with 10 other shredded turkey/chicken leftover ideas?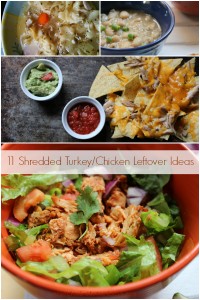 For more crock-pot ideas, check out my Cookin' with the Crock-pot Board on Pinterest.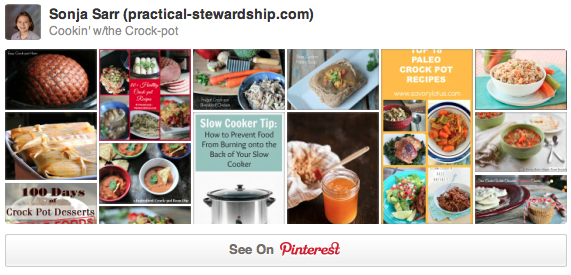 This post may contain affiliate links that cost you no more money, but support our blogging efforts. Thank you!