Have you ever made a soup from Thanksgiving leftovers?  This easy peasy Crock-pot Turkey Soup is something that you can quickly throw together and then leave it to cook…for hours.  This soup is especially nice if you've been on your feet all day on Thanksgiving!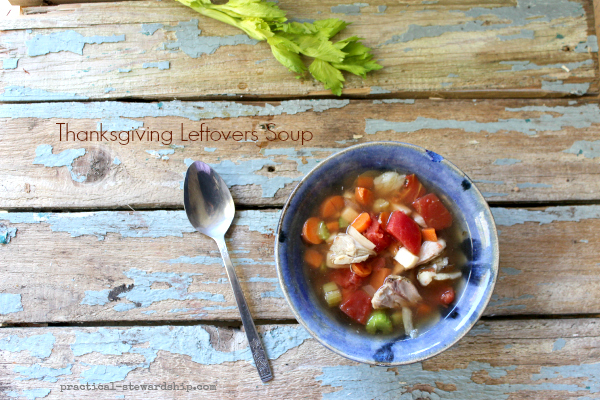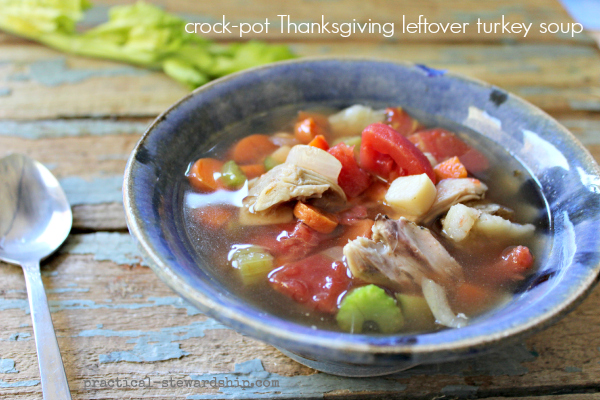 I really do enjoy the fun challenge of taking those Thanksgiving leftovers and creating something completely different than the original meal.  I am mildly obsessed with wasting nothing.  I might be out shopping for a few hours on Black Friday, and we like to get our tree that weekend, so I usually make this turkey soup for Black Friday dinner every year because it's a meal that can be cooking while I am in and out of the house all day.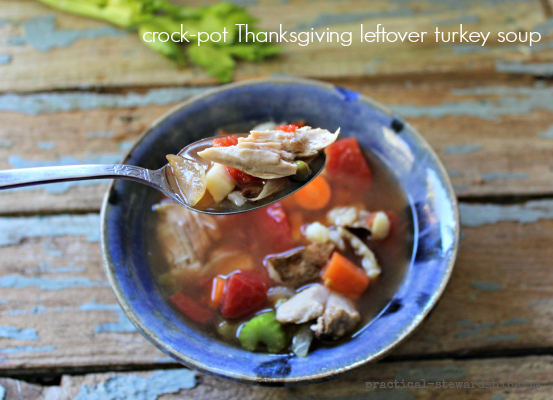 If I get really fancy, I'll take two stalks of celery, 2 carrots, one onion, and sauté them in 2 tablespoons of grape seed oil (coconut or olive oil would work, also) until the onions are translucent, and throw them in a the beginning of cooking.  Or if I don't get to it right away, I'll throw them in during the middle of cooking.  The sautéed vegetables add an amazing layer of flavor that you don't get with typical crock-pot cooking, so I highly recommend it to take your slow cooker cooking up a notch or five:)!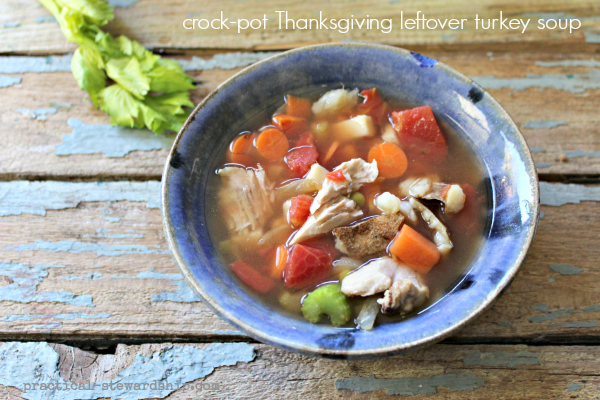 Easy Crock-Pot Turkey Soup Recipe
Ingredients
32 oz. chicken or turkey broth
6 cups of water
1-2 cups (or more) of leftover shredded turkey
2 cups diced tomatoes or 1 15 ounce can of peeled tomatoes or any kind of tomatoes (can use tomato sauce, too)
2-4 cups fresh leftover veggies like carrots, celery, cubed potatoes, peas, green beans, or 1-2 cans of mixed veggies
1 cup of leftover sweet potatoes or mashed potatoes (watch for dairy-free if needed)
optional, 8 oz. bag, whole wheat pasta (use g-f if needed)
2 T garlic
a dash of cayenne pepper
salt to taste
Instructions
Combine all ingredients (except for pasta) in a slow cooker, cover and cook on low for 6-10 hours or on high or 4-6 hours.
If you are you are using pasta, throw the pasta in during the last hour of cooking.
Enjoy!
If you liked this recipe, you might also like:
Crock-pot Turkey Enchilada Soup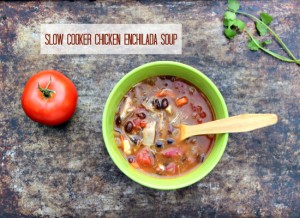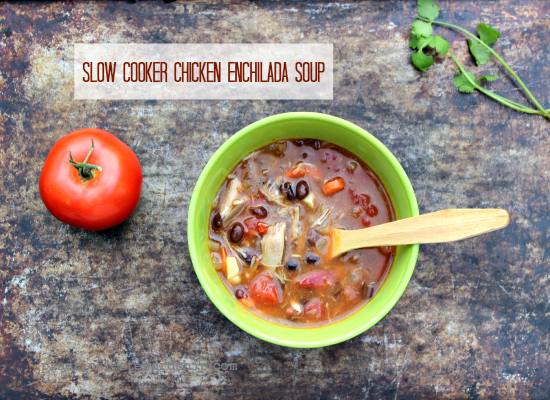 Crock-pot Turkey Tetrazzini with 10 other shredded turkey/chicken leftover ideas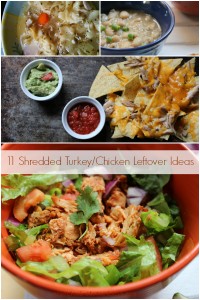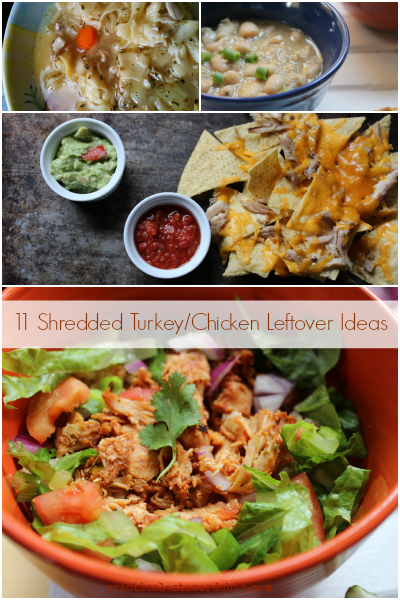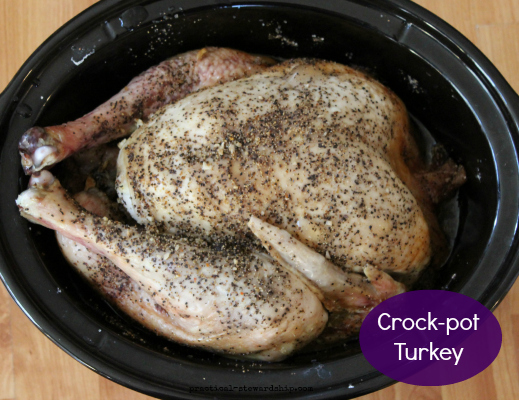 This post may contain affiliate links that cost you no more money, but support our blogging efforts. Thank you!