Have you ever had one of those nasty, nagging warts that just won't seem to go away? You put the commercial stuff on and it hardly touches the wart. Months (and maybe even years) go by and you finally go to the doctor and they have to burn it off. And then (da, da, da) it comes back. Well, I have never had a wart burnt off before but my husband has.  He even had one carved out of his knuckle by an ambitious doctor. There must be a better way, right?
This post contains affiliate links that cost you no more money, but support our blogging efforts. Thank you!
Admittedly, this is probably the most unlovely post with the most unloverly picture I've posted to date (although this is a close second to the armpit post talking about deodorant alternatives). But Lord willing I will be able to share some useful information. Warts are a part of life…a rather unfortunate part, but one that we periodically have to address, which is what we'll do today.
Last summer there were three people in my immediate family who had warts. Two of them had warts on their feet for a few months, and one person had one on his hand for about five years. Dr. Oz mentioned suffocating the warts with duct tape, and although duct tape works for a lot of things, it wasn't strong enough for these.
Because we were dealing with some youngin's, I Googled natural home remedies for warts since I didn't want to use chemicals on them just yet and found an amazing way to nip those nasty things in the bud. Not only is it a natural way to treat warts, but it is frugal, and you probably have it in your cupboards.
So what is the super easy, frugal, natural, and safe way to get rid of warts, you may ask?
Apple cider vinegar!! It's one of my true heroes!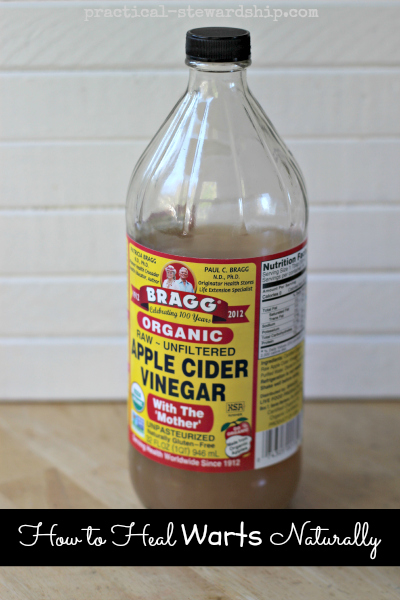 Patient.co.uk also suggests using the duct tape but with vinegar and cotton wool balls at the same time. We couldn't get the duct tape to stay (I was dealing with a 6 year old at the time).  So how we killed the warts was to put some apple cider vinegar in its cap and carefully pour the vinegar onto the middle cushiony part of a bandaid, trying not to get the strap of the bandaid wet. Then we would have the afflicted person wear the bandaid all night. If the bandaids would stick in the day, fine, but the most important thing was to wear the bandaid at night.
Also to note, one important step that may help a quicker recovery is to periodically slough off the dead wart tissue with a pumice stone or something. And if you can, pluck out the blackened seeds with tweezers as soon as you can.  I know it's gross, but it works, as the once-warty Sarrs can testify!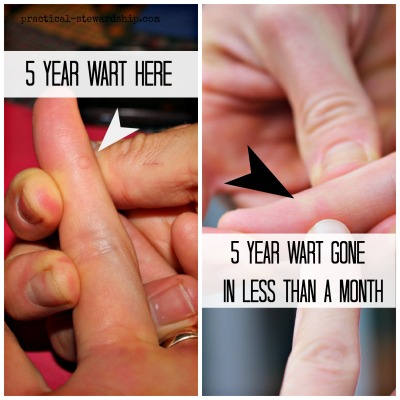 In each person there was quickly a noticeable difference, and within one month it had completely cured one foot and one hand (with the 5 year wart!) in our household. The other foot took two and a half months, but the seeds went black right away (as shown in the first picture). The whole process was all quite exciting, and my kids thought it was like a science experiment. Hey, I guess so did I!
In the middle of our experiment I told a friend who had a batch of tiny warts on his (generic his) hand for a couple of years. This person applied the apple cider vinegar with a bandaid here and there and still was able to heal his warts and that of his child, to boot!
Goodbye commercial wart treatments; hello apple cider vinegar!
Follow our DIY Natural Health Aids and Info on Pinterest for more home remedies. Have you tried other natural ways to kill a wart? Or do you have any unique uses for apple cider vinegar? We'd love to hear!
Have you made your own homemade deodorant?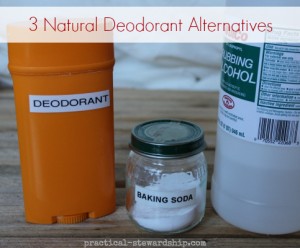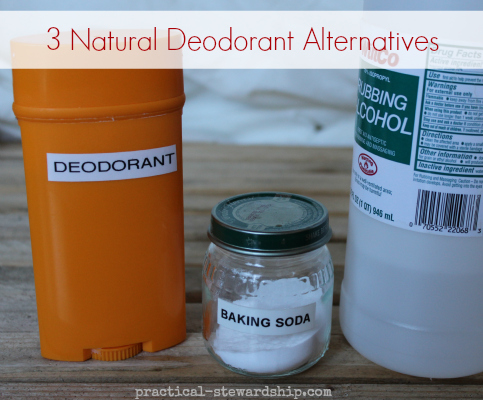 Or your own liquid foaming hand soap/body wash?
This post may contain affiliate links that cost you no more money, but support our blogging efforts. Thank you! 
Sharing at some of these great link parties.
Featured @ Made from Pinterest and Sunday Snippets!