DIY Foaming Hand Soap and Foaming Body Wash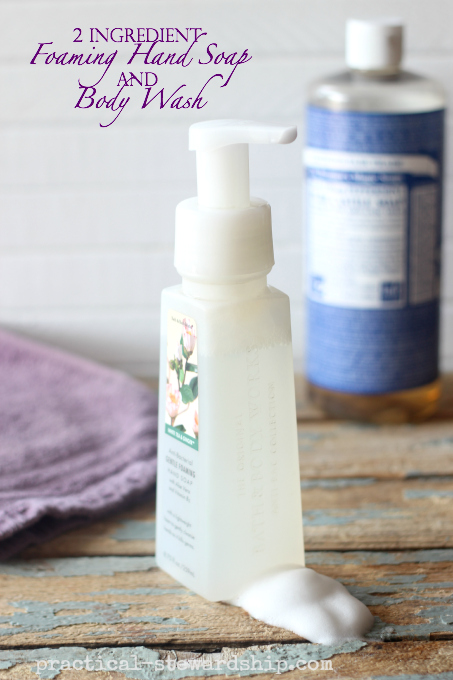 Does your family go through as much hand soap as mine? About every week to week and a half I was needing more soap in our downstairs bathroom. It's easy to spend a lot of money on soap. It became time to learn to make foaming hand soap cheaper.
I always love learning how to create things that I originally thought I would never be able to do or that I hadn't a clue I could actually do myself. For several years now I've kept my Bath & Body Works empty foaming soap dispensers and filled them with an inch of liquid hand soap and the remaining space with cool water, gently swishing as the water fills the container as to not create bubbles in the process. While this method is a great money saver (as you can get A LOT of use out of a 64 oz. bottle), the store-bought liquid hand soap contains many unneeded chemicals along with the controversial anti-bacterial triclosan and can irritate sensitive skin.
My friend Katie shared with me her recipe, and I decided to give it a shot. She say, "this recipe is excellent for sensitive and problem skin. Requires only a few minutes of time, and takes pennies to make!!!!!"
The Ingredients (check the **update below for my 2 ingredient version):
1 cup distilled or boiled water, cooled

1/4 cup Liquid Castile Soap (I used Dr. Bronner's which I found for $9.99 at Trader Joe's. You can also find it at Fred Meyer, Target, Amazon, etc. Cost is from $10.00-15.00 for 32 ounces)

1 tsp. Glycerine or Vegetable Glycerine (I found my bottle in the band aid area at Walmart for $2.99-thanks for the heads up, Nadene.  You can get it organic at Mountainroseherbs.com: $8.75 for 16 ounces, but you can find it cheaper on Amazon,  etc.)

15-30 Drops Essential Oil, optional (you need a lot in order for the aroma to come through)
The Directions:
Mix all together.
Pour into a foam soap dispenser (You can recycle foaming hand soap dispensers like the Bath & Body Works foam dispensers).
The Verdict: After letting the water cool, this was a SUPER FAST recipe to put together!! I have looked at different soap recipes and this definitely seems the easiest! No grating of a soap bar. There is PLENTY of castile soap and glycerine leftover to make SEVERAL batches in the coming months; I wouldn't be surprised if I had enough to make batches for 6 months. I used lavender essential oil for a batch and tea tree oil for another, and it was great!! I will totally do this again. My hands feel smoother. Thanks, Katie, for the heads up!
**Update 9/14. DIY Foaming Hand Soap and Foaming Body Wash: the two ingredient version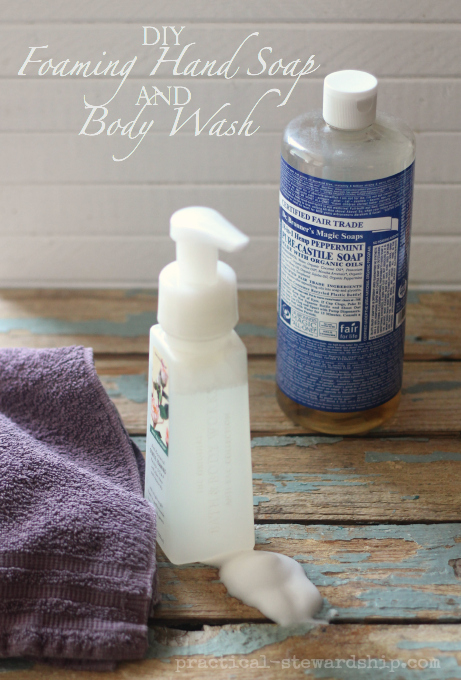 I got lazy, but I still use this recipe as the base. All I do is use the Liquid Castile Soap
 with tap water. It still works great for us the last couple of years and is such a money-saver.
Have you tried to make your own deodorant?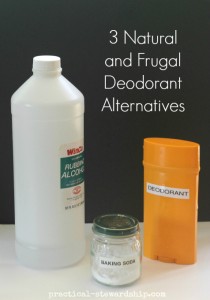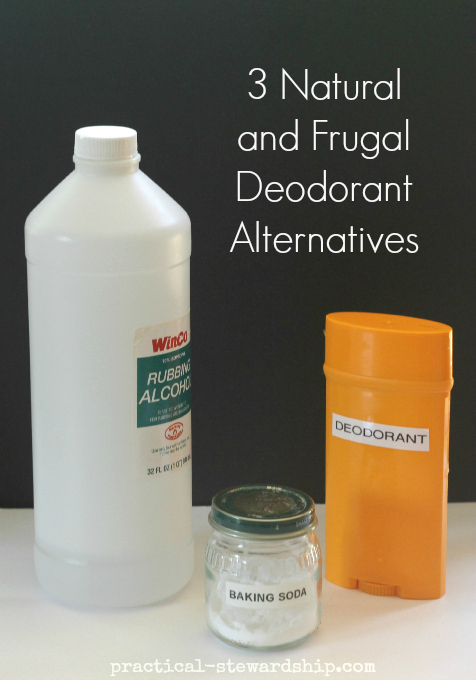 or liquid or powder dishwasher detergent?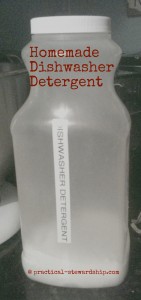 THIS POST MAY CONTAIN AFFILIATE LINKS THAT COST YOU NO MORE MONEY, BUT SUPPORT OUR BLOGGING EFFORTS. THANK YOU!
Have you read…?