Gift Giving: Homemade Vanilla Extract with Re-purposed Bottles and Frugal Baker's Twine

How about Christmas in June or July everyone? Or April? This year I started some of my Christmas gift-making in April. Making vanilla extract almost can't be easier. You just throw cut vanilla beans in a glass jar, pour vodka over them, and let it sit for months (I'll give my detailed instructions further down in the post).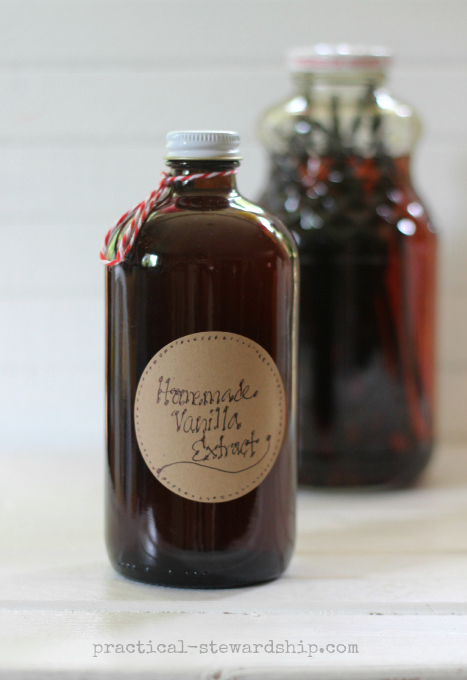 This is not necessarily an original post. You can find lots of recipes all over the Internet for homemade vanilla extract. But I wanted to share a few things about giving homemade vanilla on a dime. One of the things I wanted to share with you is that I am starting now. This is a great time to start making vanilla (or other homemade gifts) when the days are a little more free from rigid schedules, and free from the holiday frenzy. Making gifts ahead typically will save money since you aren't buying gifts impulsively, and if needed you have plenty of time to look for sales on the items you need to make your gifts.
Some say to start the vanilla six months before gifting and using, and others say as little as three month, two months, or even six weeks. Well I want the vanilla extract to smell more like vanilla than vodka, so the more time I give the vanilla beans to soak, the better in my book.
And there is nothing saying that you can't make some vanilla extract for yourself either. I started making our own vanilla two years ago. I have a 32 ounce glass container that I keep the vanilla beans steeping in, and a small everyday container given to me from a friend. I call it perpetual vanilla extract since I haven't added any new vanilla beans to my 32 ounce bottle, but I top off the vodka as soon as I take some out to refill my small everyday vanilla extract bottle (hope that makes sense). That way I always have a full bottle of vanilla brewing. I suppose I should add some new vanilla beans to the bottle, but I haven't got around to it yet.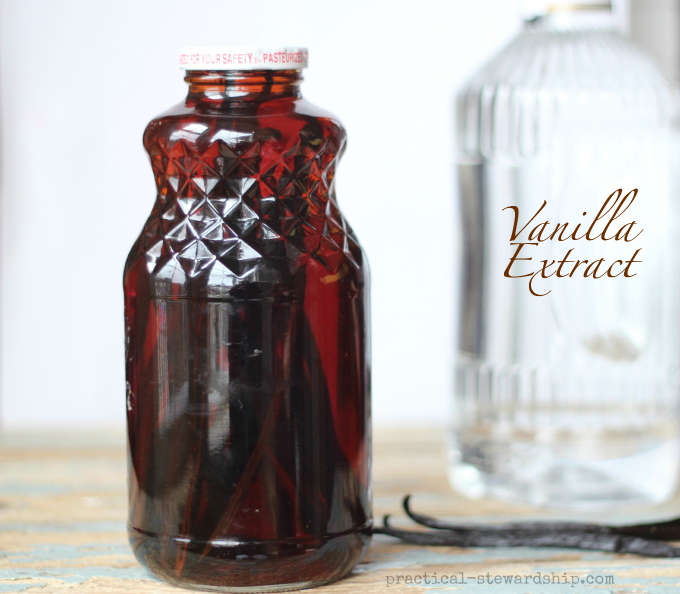 Have you ever used other kinds of extract? You don't have to make just vanilla extract. There are a ton of different extracts you can put together. Spoon Fork Bacon shows how to make cinnamon, grapefruit, lemon, and orange extract in addition to the vanilla. Orange extract is one of my favorites to add to waffles or pancakes.
Anyway, I have been saving our Probiotic Acidophilus Culture
bottles along with the last of our store bought vanilla extract bottles for the last two years to re-purpose them into vanilla extract bottles since they have that nice dark color to them. Do you have any good jars from other items that you like to use for making vanilla extract? You can get Dark Bottles
on Amazon, too.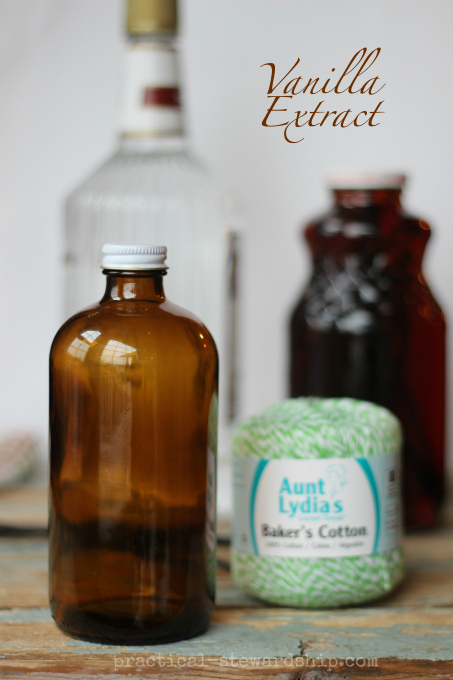 I went to many stores looking for just the right labels. Driving around and around. It is hard to find good labels, people. I did finally find these nice 2.5-Inch Avery Labels
in Kraft Brown cheaper on Amazon than anywhere else. I just used a ballpoint pen on the labels, but colored pencils may work nicely, too. You can also print onto the labels using a printer. If you use markers, the ink can bleed if it gets wet, so I thought ballpoint was best here for the vanilla which might spill onto the label at times.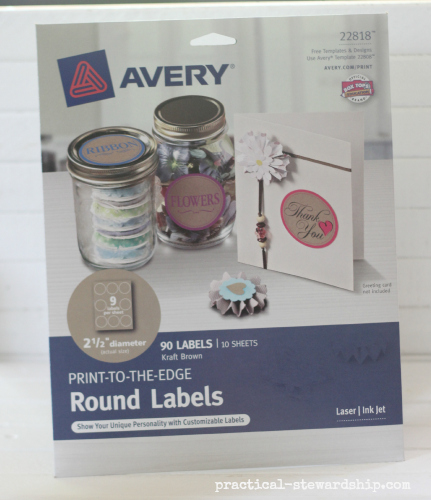 Last Christmas I went to several different stores trying to find the best prices for baker's twine. Not surprising, a little twine can cost you a lot of money, so I was super excited to stumble upon a frugal alternative to baker's twine, Aunt Lydia's Baker's Cotton
. You pay way less to get way more! A sales associate at JoAnn's unknowingly gave me the tip. Love it! It's actually crocheting thread, but is still thin enough to use to dress up a gift.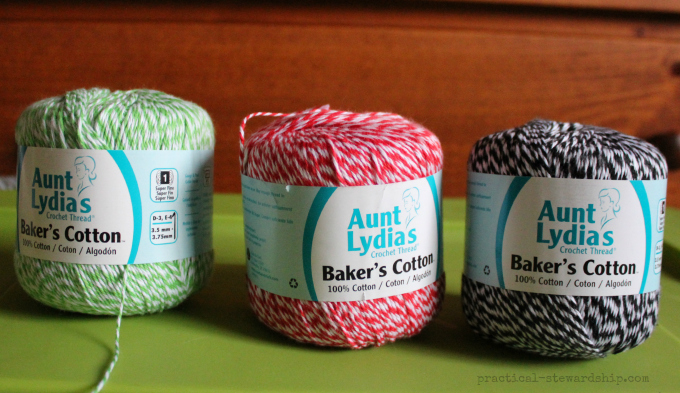 I got our vanilla beans
at our local co-op for $2/organic vanilla bean. You can also get them online through Amazon
and I have had friends recommend Olive Nation, although I haven't used them.
2 Ingredient Homemade Vanilla Extract
Ingredients
32 ounces of vodka
12-16 vanilla beans
Instructions
Cut the vanilla beans lengthwise.
Place vanilla beans in a 32 ounce glass jar.
Cover completely with vodka.
Let sit for about six months, shaking it occasionally.
Enjoy in your own baking or in gift-giving!
Need any last minute gift ideas?
THIS POST MAY CONTAIN AFFILIATE LINKS THAT COST YOU NO MORE MONEY, BUT SUPPORT OUR BLOGGING EFFORTS. THANK YOU!