No Bake Chocolate Oatmeal Cookies are a family staple.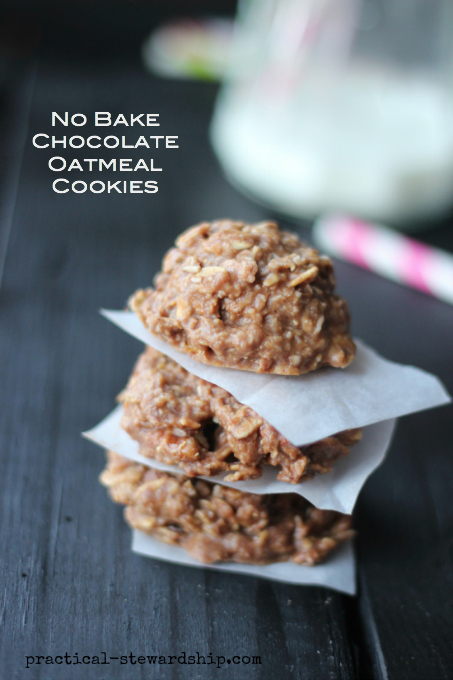 There has only been one time in over a year that you couldn't find a version of these no bake cookies in our fridge. Simple and easy to make, these tasty treats especially don't last long at all in cookie form cuz they are too easy to swipe. Maybe that's why I like making them in bar form most of the time. Or maybe it's because I don't have to scoop out 30 cookies into balls. No matter. These no bake chocolate oatmeal cookies are sure to please!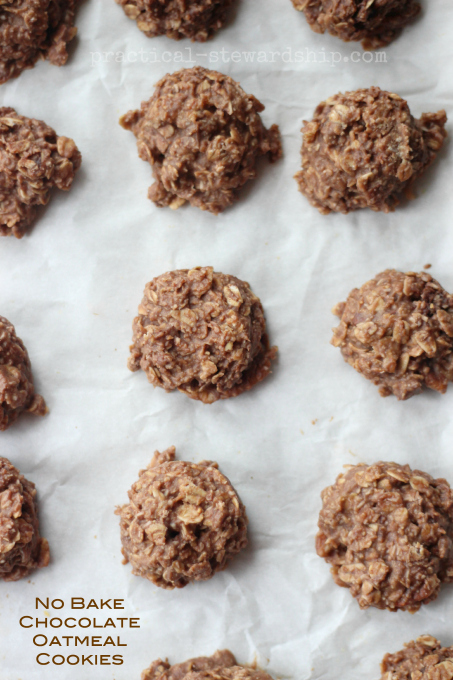 Since we eat these ALL. OF. THE. TIME. I was feeling I needed to healthify them even more. So I started with this no bake chocolate oatmeal recipe as my base. The original recipe is fairly clean, but the only thing I didn't like about the original recipe is that the chocolate came from chocolate chips with sugar I couldn't control. Now that I have tried to cut back on sugar, I wanted to eliminate the chocolate chips from the recipe and use cocoa powder (I get the Trader Joe's Cocoa Powder). The first time I made these cookies without the chocolate chips, I accidentally doubled the honey. My husband and I thought they were WAY too sweet, but it's funny. The kids never had that complaint. Huh? I wonder why.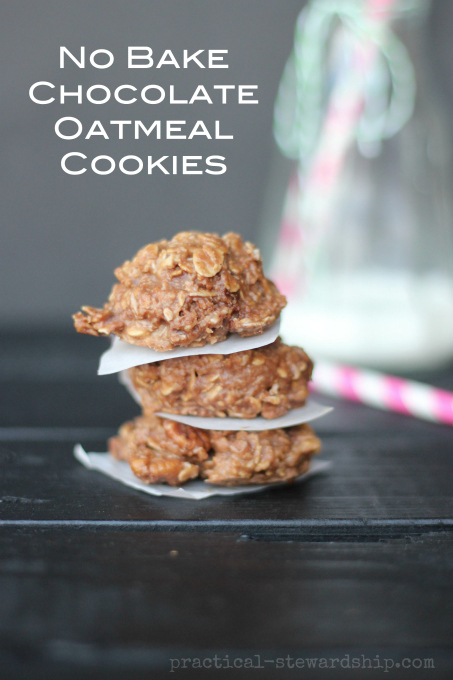 Anyway, I kept the liquid sweetener content the same, so these aren't as sweet as the original, but they don't need the extra sweetness. They really are already sweetened enough. Try the recipe! You'll see.
Making them in cookie form has the great benefit of being able to be consumed faster than the original bar since the individual cookie solidifies faster since they are in smaller scooped out quantities. The bars take longer to solidify since it's one big block of cookie bar. I have made this recipe both ways, though, in cookie and bar form. Regardless, they still taste great! Below here is a picture right after they were formed before refrigerating them.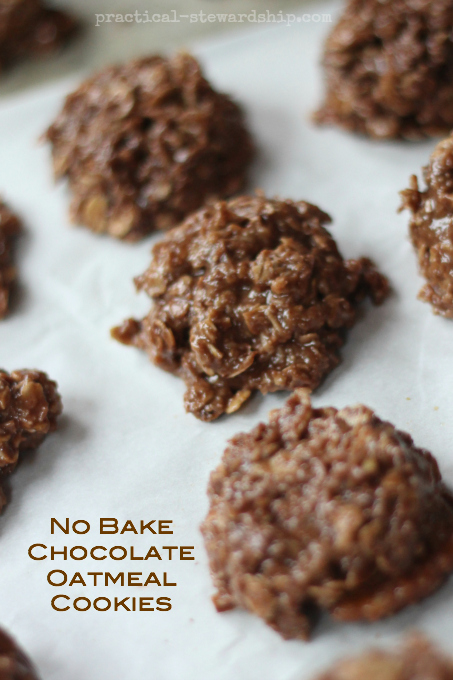 They can be easily made vegan with the use of maple syrup since we use coconut oil instead of butter. And if you get certified gluten-free oats, you don't need to worry about gluten in these babies. Hope you enjoy!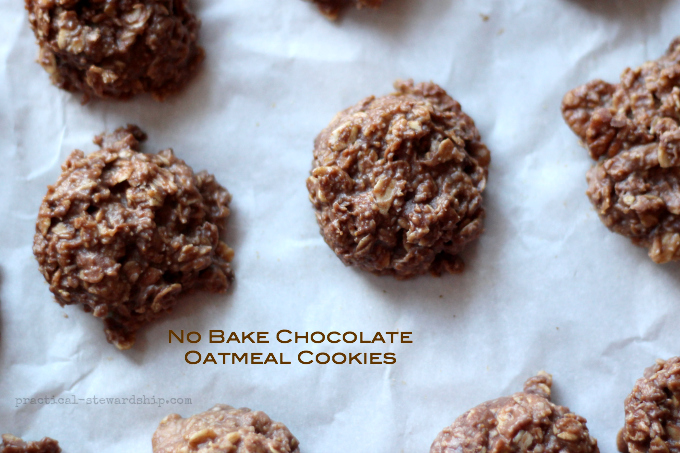 No Bake Chocolate Oatmeal Cookies
Yield 30 cookies
Ingredients
1 cup natural peanut butter
1/2 cup honey (maple syrup for vegan)
1/2 cup organic coconut oil
2 cups (organic) dry old fashioned oats, gluten-free if needed
1 cup shredded unsweetened coconut flakes
1 cup chopped pecans, or nut of choice
1/3 cup cocoa powder
Instructions
Grease a cookie sheet with coconut oil.
Place the oats, coconut, pecans, and cocoa powder in a large bowl, and stir to combine.
Heat the peanut butter, honey and coconut oil together until the coconut oil is melted. Don't let the honey boil or the bars will be dry. I used to melt these together in a microwave, but now I do this in a toaster oven keeping an eye on it, and stirring occasionally. You can also warm this on the stovetop.
Pour the heated peanut butter mixture onto the oat mixture, and stir until combined.
Using a 2 T scoop, form dough into balls and place onto cookie sheet.
Refrigerate until hardened. Or place in the freezer for about 30 minutes to harden if you just can't wait.
Enjoy, and refrigerate the leftovers for up to one week.
Nutrition Facts
Serving Size 2 Tablespoons
Amount Per Serving
% Daily Value
* Percent Daily Values are based on a 2,000 calorie diet. Your daily values may be higher or lower depending on your calorie needs.
For another gluten-free cookie, here is a
four ingredient peanut butter cookie
that's so easy to make.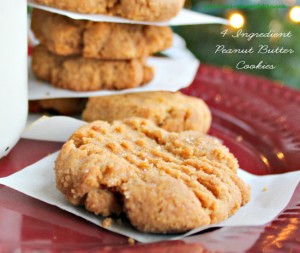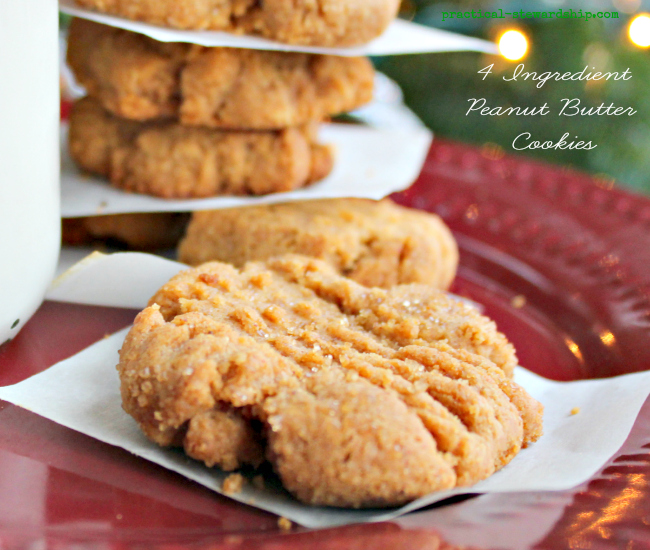 THIS POST MAY CONTAIN AFFILIATE LINKS THAT COST YOU NO MORE MONEY, BUT SUPPORT OUR BLOGGING EFFORTS. THANK YOU!