Do you remember that No-Bake Chocolate Oatmeal Cookie recipe from your childhood?  I remember making them with my mom in elementary school.  Well, this is a similar recipe, but it's made without dairy, without refined sugar, and has the addition of nuts to make it a little hardier.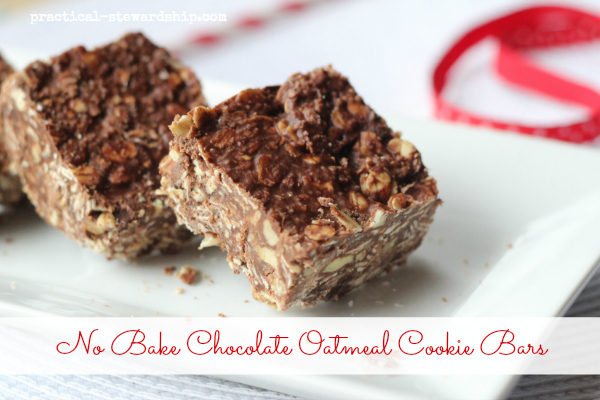 I don't know if I have ever been so addicted to a recipe in my life.  I couldn't stop thinking about these
No Bake Cookie Bars
once I found
this
recipe last month.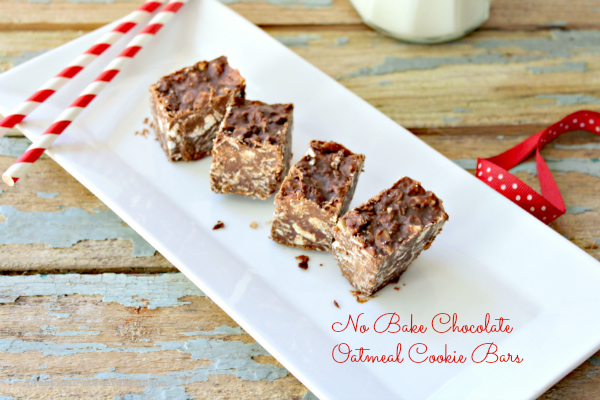 The first batch of Cookie Bars I made was great, but JSarr and I thought these cookie bars could use more nuts, so before we finished the first 9 x 13 pan, we had the next batch already waiting.  We loved the addition of more nuts, and before the 2nd batch was gone, the third was already made, and this time by our 8 year old-Ellie!  She did a great job as I walked her through the steps.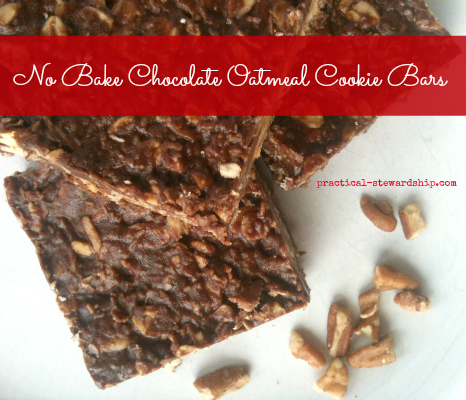 I find myself wanting to snack on these ALL OF THE TIME.  They seem to be a great after-breakfast snack, after-lunch snack, or after-dinner snack.  Just ask me; I know!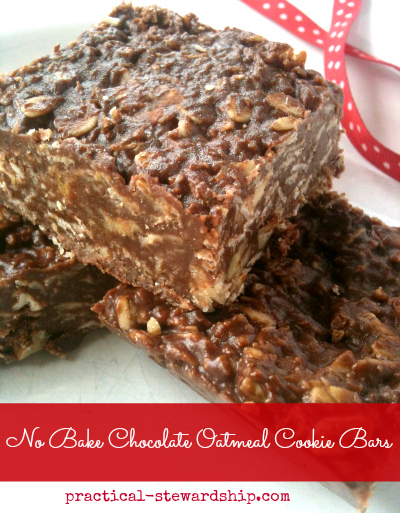 The Verdict:
There aren't many recipes that I can say I am addicted to, but this  No Bake Cookie Bar Recipe is definitely one of them.  The family digs this recipe and always asks for seconds and thirds!  I think this recipe has practically the perfect combination of chocolate and peanut butter, sweet and crunchy.  The bars have substance so they seem filling.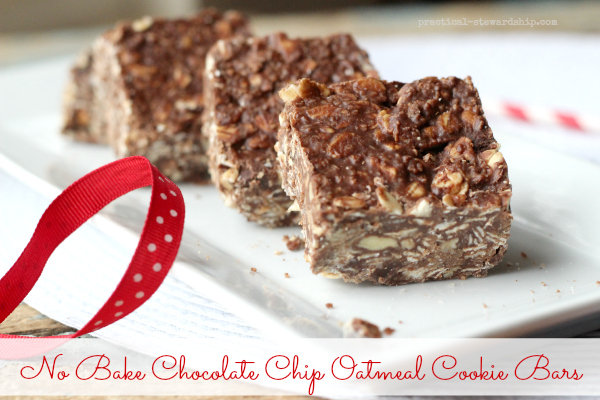 No Bake Cookie Bars, Dairy-Free, Gluten-Free
Yield 24 bars
Ingredients
1 cup natural peanut butter
1/2 cup honey (maple syrup for vegan)
1/2 cup organic coconut oil
2 cups (organic) dry oats, gluten-free if needed
1 cup shredded unsweetened coconut flakes
1 cup chopped pecans, or nut of choice
1 1/4 cups dark chocolate chips
Instructions
Grease a 9x13 pan with coconut oil.
Place the oats, coconut, pecans, and chocolate chips in a large bowl, and stir to combine.
Heat the peanut butter, honey and coconut oil together until the coconut oil is mostly melted. Don't let the honey boil or the bars will be dry.
Pour the heated peanut butter mixture onto the oat mixture, and stir until the chocolate chips are melted.
Evenly spread the mixture in a greased 9x13 pan.
Cover, and refrigerate until hardened.
Cut into bars, enjoy, and refrigerate the leftovers for up to one week.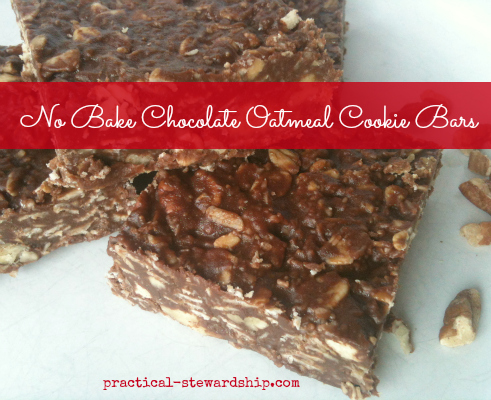 Because they are made with coconut oil, they can't be left out at room temperature for too long.  I wouldn't put them in my kids' lunches or leave them out for more than 25 minutes at a time.  They do hold up better than the
3 ingredient peanut butter cups
, though:).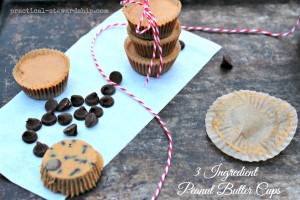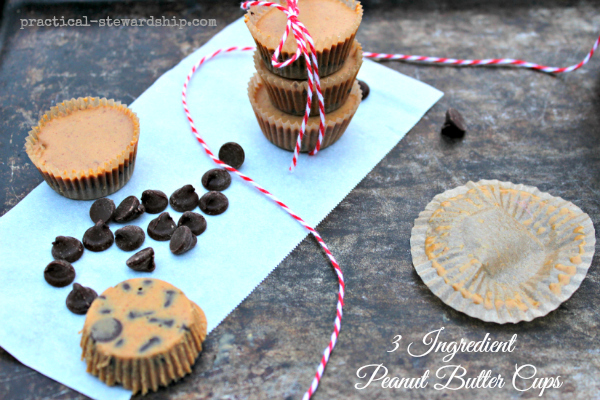 And as I mentioned above, this recipe is so easy to make my 8-year old could do it.  It comes together quickly and easily. For a sugar-free, 100% honey-sweetened alternative, try
these No Bake Cookies
.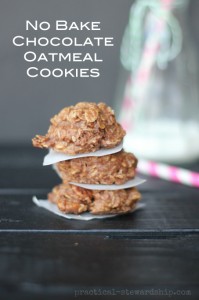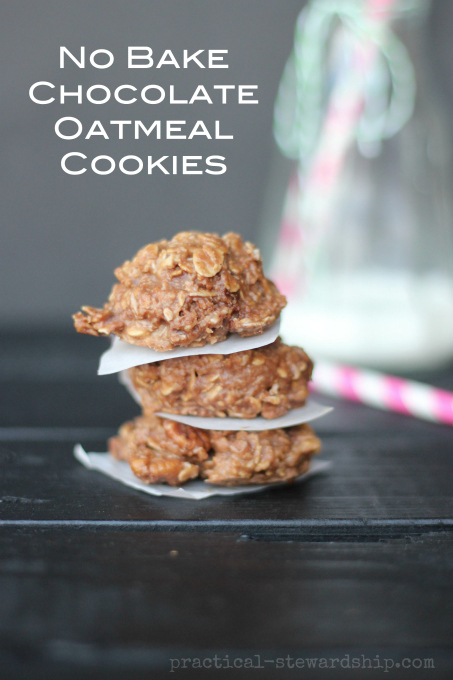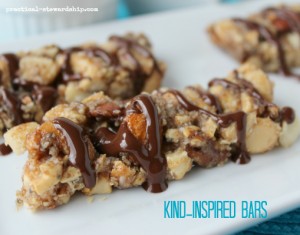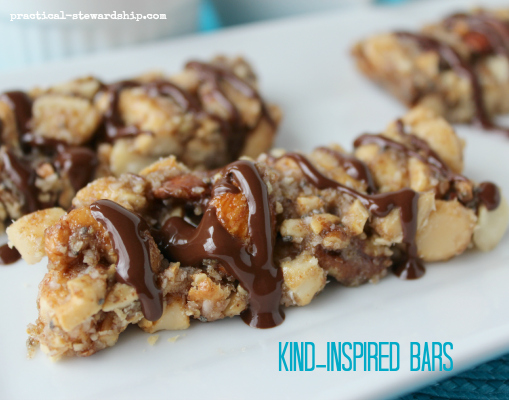 Have you tried
2 or 3 Ingredient Chocolate Nut Clusters?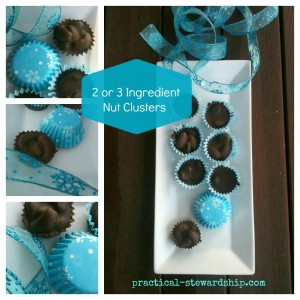 THIS POST MAY CONTAIN AFFILIATE LINKS THAT COST YOU NO MORE MONEY, BUT SUPPORT OUR BLOGGING EFFORTS. THANK YOU!