Chocolate Chip Oatmeal Cookie Granola Bars are a great, healthy, portable, no-guilt snack that the whole family is sure to love. And as a mom, I love that they contain no refined sugars and are sweetened purely by liquid gold, or should I say honey.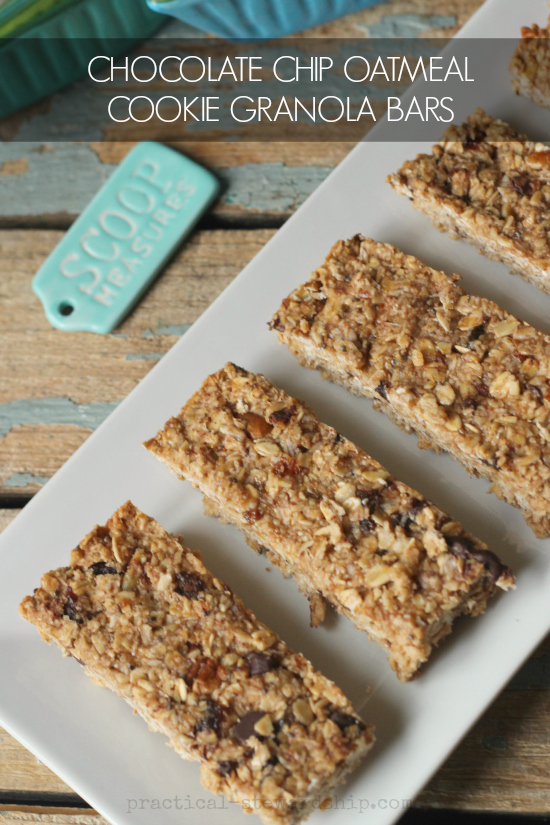 Anyone love a good Chocolate Chip Oatmeal Cookie? Well, I've been making chewy 4 ingredient nut butter granola bars for years, and I wanted to marry the granola bar with  the flavors of the traditional oatmeal cookie. But I wanted to use coconut oil. Since all of the granola I make uses coconut oil, I thought it was high time to bring it to the granola bar. Plus, the coconut oil makes them dairy-free, they are naturally egg-free, and you can make these gluten-free by using certified gluten-free oats.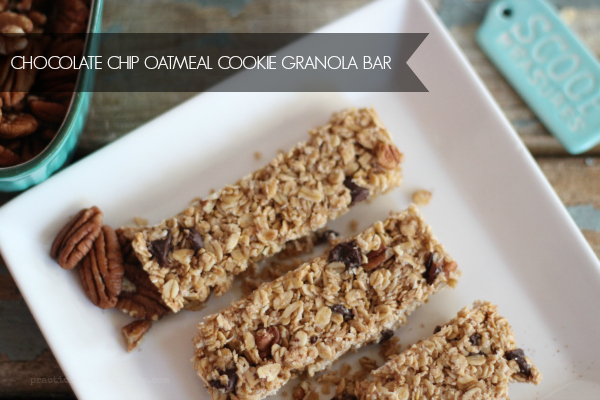 The coconut oil is a good, healthy fat that helps keep you feeling satiated. And the chewy and crunch of the granola bar keeps this carb-lovin' family satisfied and away from all those other no-so-good-for-you junk foods. Homemade granola bars are really the way to go. You know exactly what is going into them, and they are just too easy to make~we said goodbye to Quaker several years ago.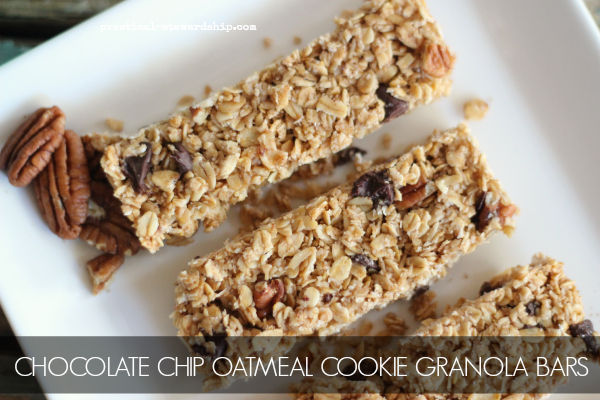 So it was over a year ago that I started experimenting with making these Chocolate Chip Oatmeal Cookie Granola Bars. I tried using different amounts of coconut oil and honey, and then oatmeal to get just the right texture, flavor and sweetness. We've arrived. It is finished!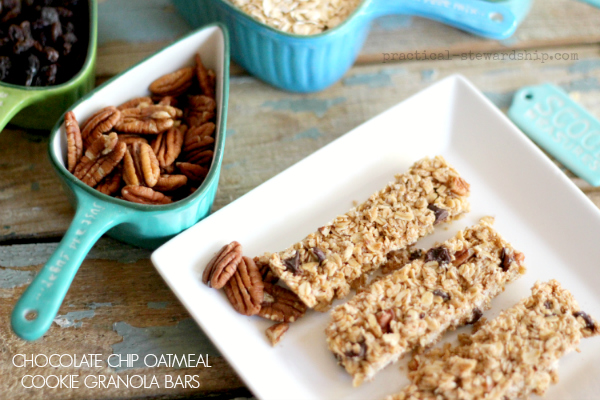 My kids LOVE these granola bars! They ask for them all of the time. And JSarr thinks these are the best granola bars I've ever made. EVER. Like In my life~ever. And I have made hundreds and hundreds of batches of granola bars over the years (I typically make 3 batches at a time). I have to be honest though. Here I am trying to convince you to make these granola bars. Really I think these are great too, but honestly, I think I love these 4 ingredient Chocolate Peanut Butter Granola Bars even more!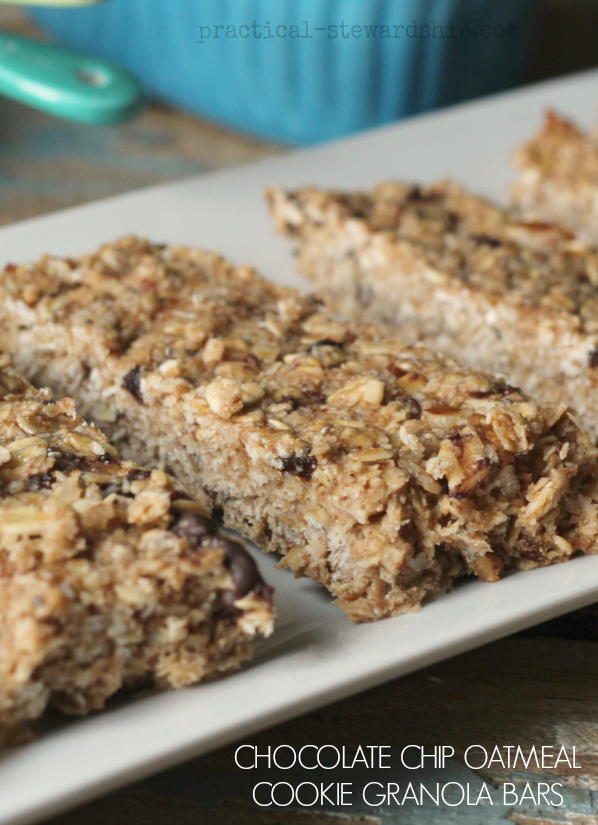 A quick note: You HAVE to make sure you mix this well. The honey and coconut oil need to be distributed evenly throughout. If you don't, you will end up with granola, which is a tasty Plan B I may add, but we want bars today, not granola, right? I recommend mixing the granola bars in a powerful machine like a KitchenAid Mixer
 on low. And then when I press the granola bars into the pan, I use a spatula underneath a potato masher to really press the bars well. And then after they come out of the oven, you can carefully mash them again. I don't think you can over smash them. Just note that the chocolate chips will be melted, and you'll spread out the chocolate chip melty goodness if you aren't careful to avoid touching them~which isn't bad either…
Chocolate Chip Oatmeal Cookie Granola Bars
Yield 18 granola bars
Ingredients
4 1/3 cups old fashioned oats
1 cup honey
1/3 cup coconut oil, melted
1/3 cup raisins, optional
1/3 cup pecans or walnuts, chopped (or your favorite nuts)
1/3 chocolate chips
2 t cinnamon
1 T chia seeds, optional
1 T hemp hearts, optional
Instructions
Preheat oven to 325 degrees.
Combine all ingredients VERY well in a bowl. Use an electric mixer if possible like a Kitchen Aid Mixer.
Press the granola bars into an un-greased 9x13 pan well. This is the most important step!! If you don't press and mash them, they won't hold together well. We use a potato masher with a spatula to solidify this yummy goodness.
Bake for 17-19 minutes, or until the edges are slightly browning.
Carefully mash the granola bars again with a potato masher to ensure they will stay together.
Cool for 20 minutes, and cut into bars.
Store in a cool dry place for up to one month.
Have you tried these No-Bake 4 Ingredient Chocolate Peanut Butter Granola Bars? They are out of this world…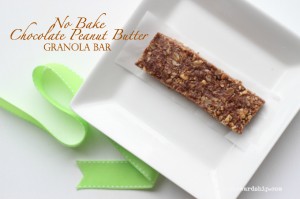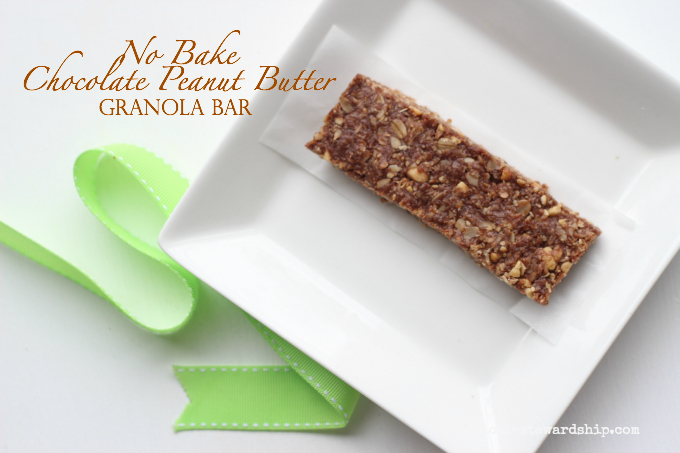 Do you need other healthier snack ideas?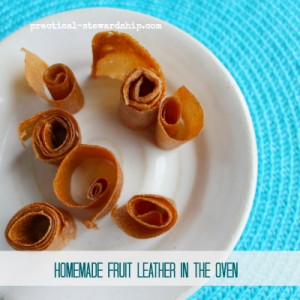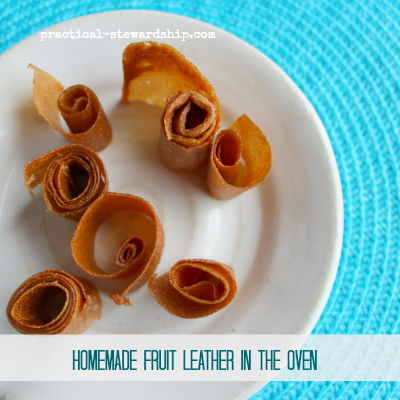 THIS POST MAY CONTAIN AFFILIATE LINKS THAT COST YOU NO MORE MONEY, BUT SUPPORT OUR BLOGGING EFFORTS. THANK YOU!