This 4 Ingredient No Bake Chocolate Peanut Butter Granola Bar Recipe was a mistake. Well…, it was born out of a mistake. But make no mistake! This is hands down, the best culinary mistake I've ever made!
I had volunteered to make a few batches of granola bars for our church's annual youth retreat. Up to that point I had made my granola bars the same way. For years I made them the same way: baked. I shouldn't have messed with the recipe. Really. And of course I had to mess with it when others were relying on me to make it just right. I do that sometimes. Don't ask me to explain. It must have been the heat of summer. But it was at that point that I finally decided to get all Pinterest-y and tried modifying the baked golden brown goodies into a no-bake granola bar. I had never made a no-bake granola until that hot moment in July.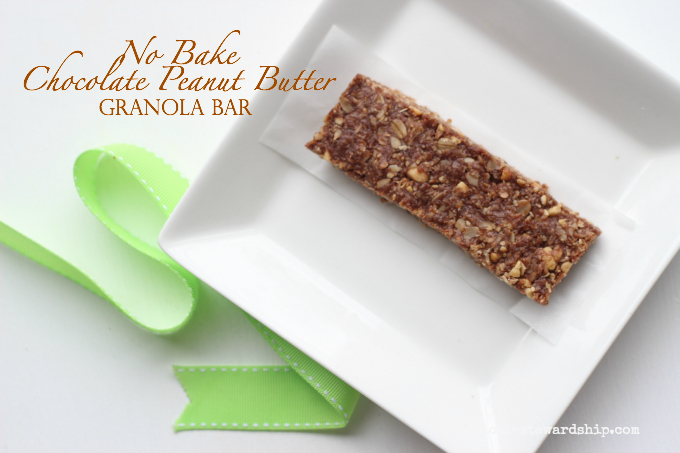 Well I took my 4 Ingredient Peanut Butter Granola Bars and threw some chocolate chips into it. That wouldn't have been such a big deal if I would have baked them. I didn't even think about the heated peanut butter and honey mixture melting the chocolate chips (even though that's exactly what it does in my no bake chocolate peanut butter cookie bars), but those melted chips mixed with the liquid gold ended up in a gooey-goodness unrivaled by any other granola bar I've ever had.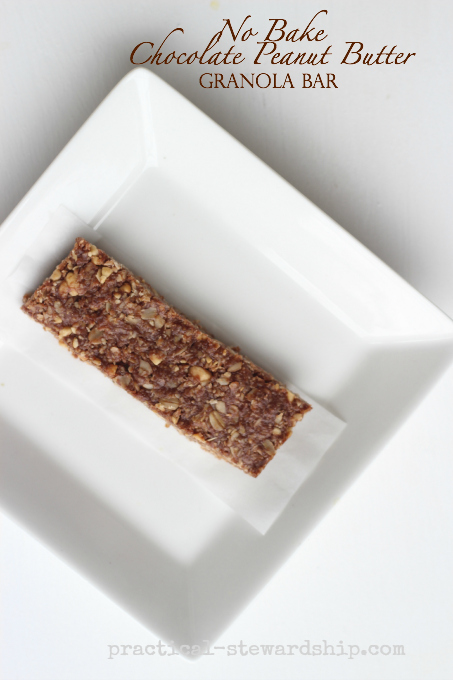 Now I call these dessert granola bars. And who doesn't just love chocolate and PB together?!? Poor person with the peanut allergy, I do feel sorry for you, but almond butter would work well, too. These peanut butter granola bars are good. So, so good. I can't even tell you. You have to try them yourself. That's the only way you'll really believe me.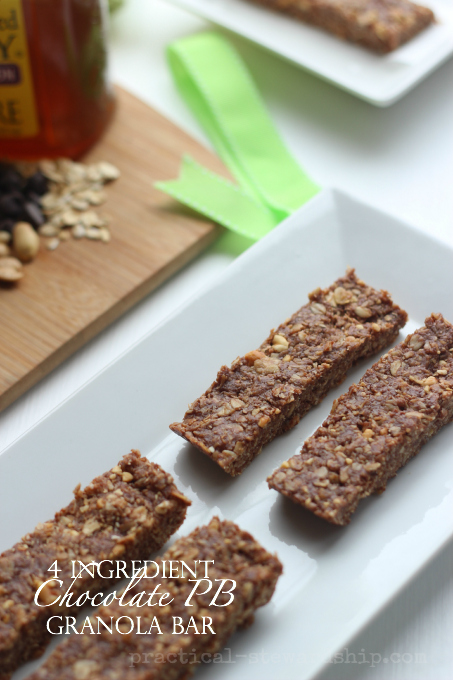 And they are only 4 ingredients: honey, peanut butter, oats and chocolate chips. This recipe will be as healthy as your chocolate chips, so opt for dark chocolate chips for optimal healthiness. These chocolate peanut butter granola bars are easily gluten-free using certified gluten-free oats, and easily dairy-free with the right chocolate chips (but carefully read those labels). You can make them vegan by using maple syrup or agave.
These are not my go-to granola bars. They just can't be. I want them to be, though. Granola bars are already my weakness. But this recipe is far too tempting to keep around all of the time. Confession. I did make 3 batches of these the week school started. I wanted to be prepared with sustenance, of course.
Anyway, these are a great little birthday gift, because they are so dessert-y, yet, they are packed with wholesomeness as well. I hope you'll enjoy!
4 Ingredient No Bake Chocolate Peanut Butter Granola Bars
Ingredients
4 cups old fashioned oats (gluten-free if needed)
1 cup natural peanut butter
3/4 cup + 2 T honey (use agave for vegan)
1/4 cup chocolate chips (use dairy-free if needed)
1/2 cup peanuts, optional
Instructions
Grease the bottom and sides 9x13 pan well.
On the stove top heat peanut butter and all honey on medium heat in a pan, stirring until thoroughly warmed, bubbling just a bit, and thoroughly combined. You don't need to boil this, though. The peanut butter mixture just needs to be hot enough to melt the chocolate chips. Alternatively, you can microwave the peanut butter and honey in a glass bowl, stirring every 30 seconds until combined.
Place oats and chocolate chips (and peanuts) in a large bowl, and pour the heated peanut butter honey mixture stirring until chocolate chips are melted and all ingredients are combined VERY well in a bowl.
Mash the granola bars into the pan well using a potato masher, spatula or your hands. This is the most important step!! If you don't mash it, they won't hold together well.
Cool for 10 minutes, and cut into bars.
Store in a cool dry place for up to a month.
For my 30 other Chocolate Recipes, go here.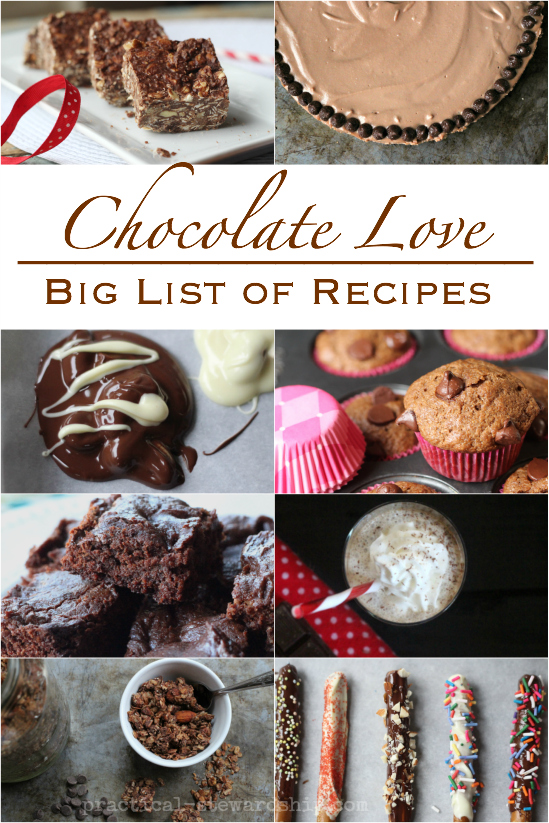 Have you tried a Chocolate Peanut Butter Smoothie?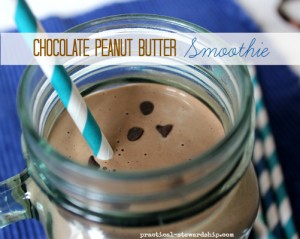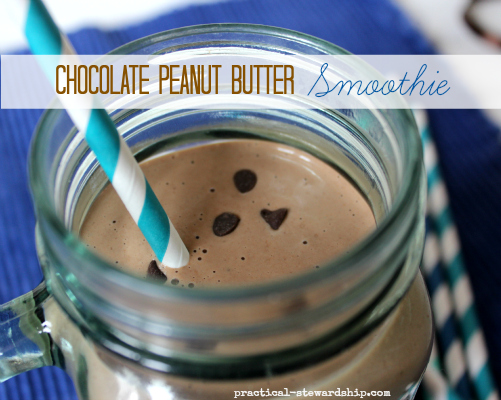 Or how about 3 Ingredient Chocolate PB Cups?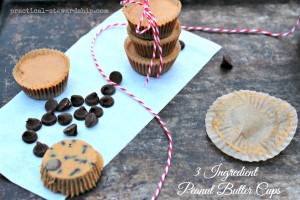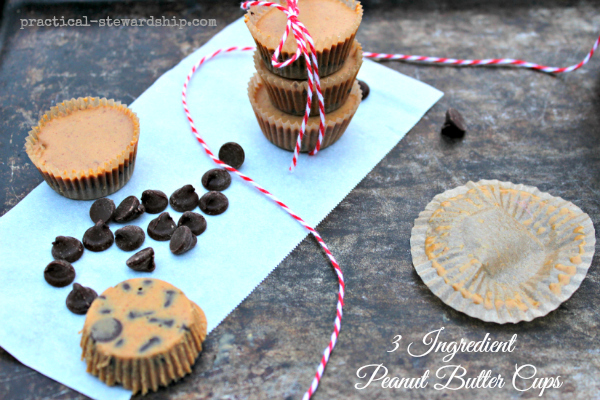 THIS POST MAY CONTAIN AFFILIATE LINKS THAT COST YOU NO MORE MONEY, BUT SUPPORT OUR BLOGGING EFFORTS. THANK YOU!