Chicken Bacon Ranch Wrap, Meal On-the-Go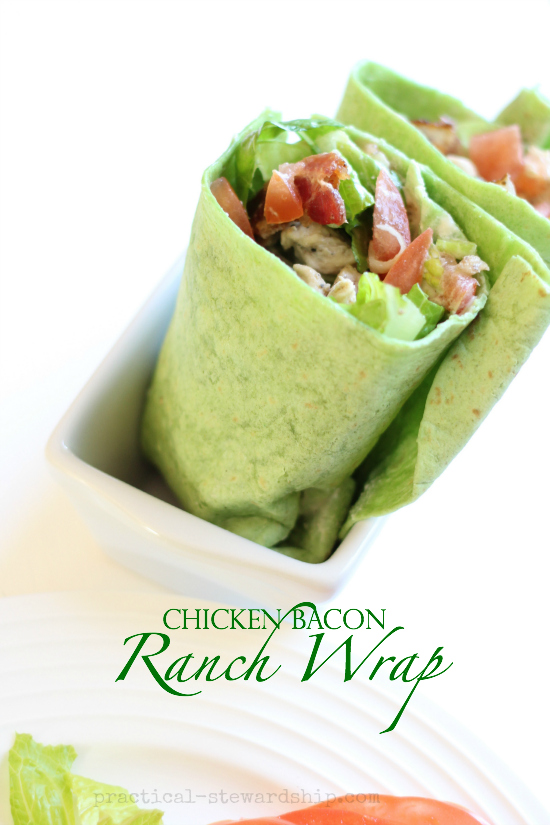 Our lives are officially crazy. Not one. Not two. But all three of our kids are in spring soccer this year. And it started during our not-so-calm spring break. And my husband is the coach for one of the kid's teams. So what did I do during spring break? I went to Winco and bought these big ole' wraps again so we could easily have a meal on-the-go (or make that many meals on-the-go, for that matter).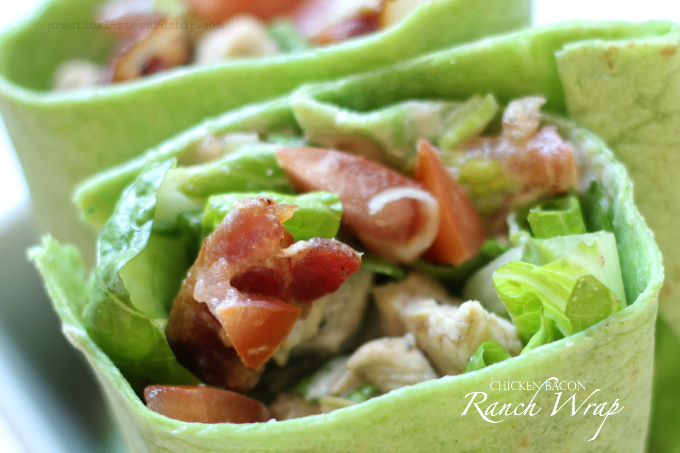 Our spring break was filled with wraps, wraps, and then more wraps. The great thing about wraps is that you can fill them with a variety of flavors and make them unique every time if you want. Or you could go with something you know works every time. Like clockwork. Well this Chicken Bacon Ranch Wrap is something that fits the bill!
I make an easy dairy-free ranch dressing, but if you have another recipe, by all means, use it! Chicken is great, but pair chicken with bacon bathed in ranch, and you have an unbeatable partnership. Bacon makes everything better…you know.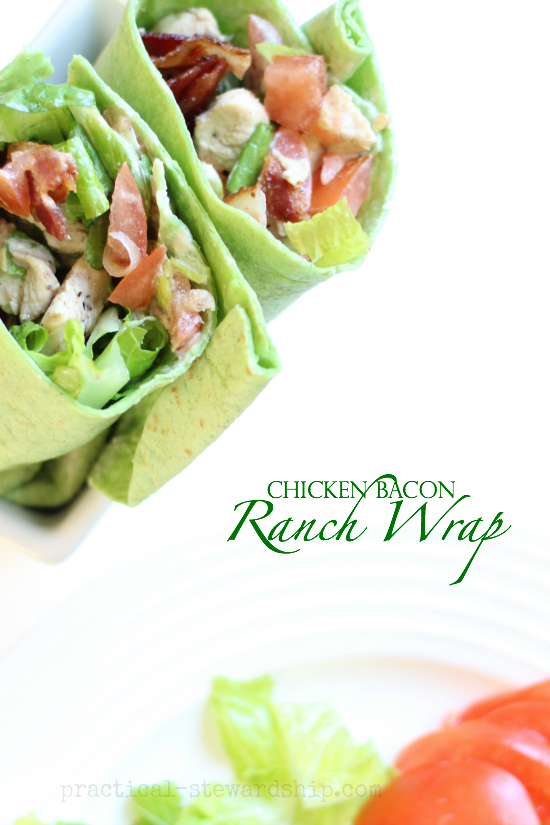 And if you know me, I am always trying to healthify my family's meals and make sure they get the vegetables they need…especially when we are on-the-go. I'm a mom! What else can I say? So stuff those wraps until they are bursting with lettuce and tomato goodness. Bring on the greens!
When we are eating meals out and about I love using my eco silicone collapsible lunch boxes. I have enough to rotate for two meals now.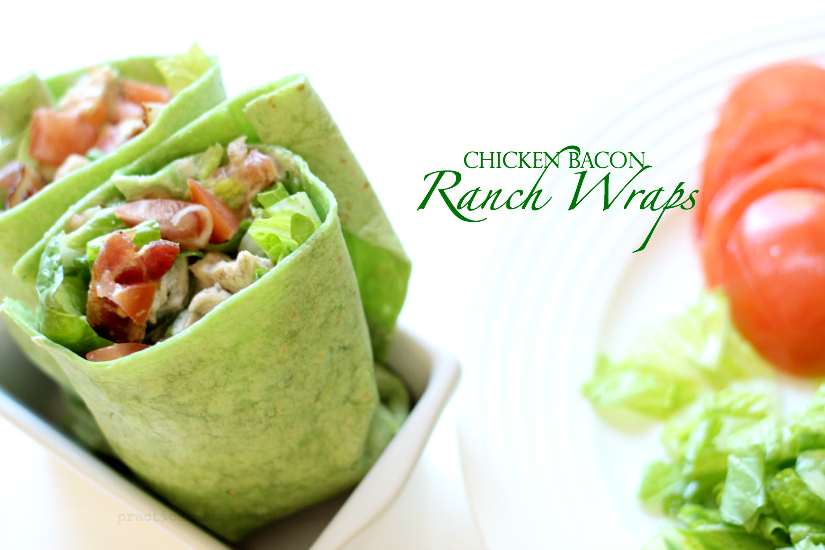 This is one of the recipes that doesn't have exact measurements. Sorry! This is more for the inspiration of throwing things together so you don't have to succumb to the Taco Bell drive-thru…again.
Chicken Bacon Ranch Wrap, Meal On-the-Go
Ingredients
tortillas, extra large
cooked chicken, shredded or cubed
bacon, cooked
lettuce, chopped
tomatoes, diced
Instructions
On a large tortilla place a spoonful of the chicken, and ranch in the lower center. Top with bacon, lettuce, and tomatoes. Add cheese if desired.
Fold in both sides toward the center, and roll up the contents in the tortilla.
Repeat, and place burritos in your favorite portable container, foil or plastic wrap. I try not to use the latter 2, but in a pinch, it's better to use than eating out!
Have your tried a Super Burrito On-the-Go?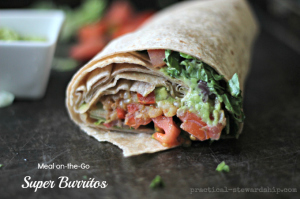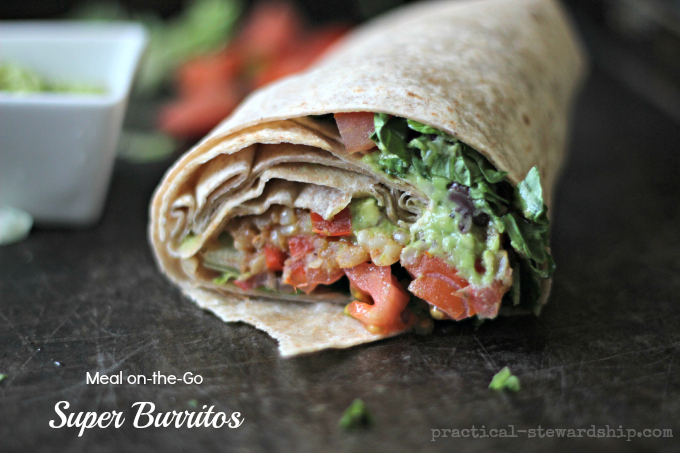 Go here for the complete list of recipes.
This post may contain affiliate links that cost you no more money, but support our blogging efforts. Thank you! 
Sharing at Weekend Potluck and some of these great link parties. Featured at Weekend Wanderings.