Skillet Biscuit Cobbler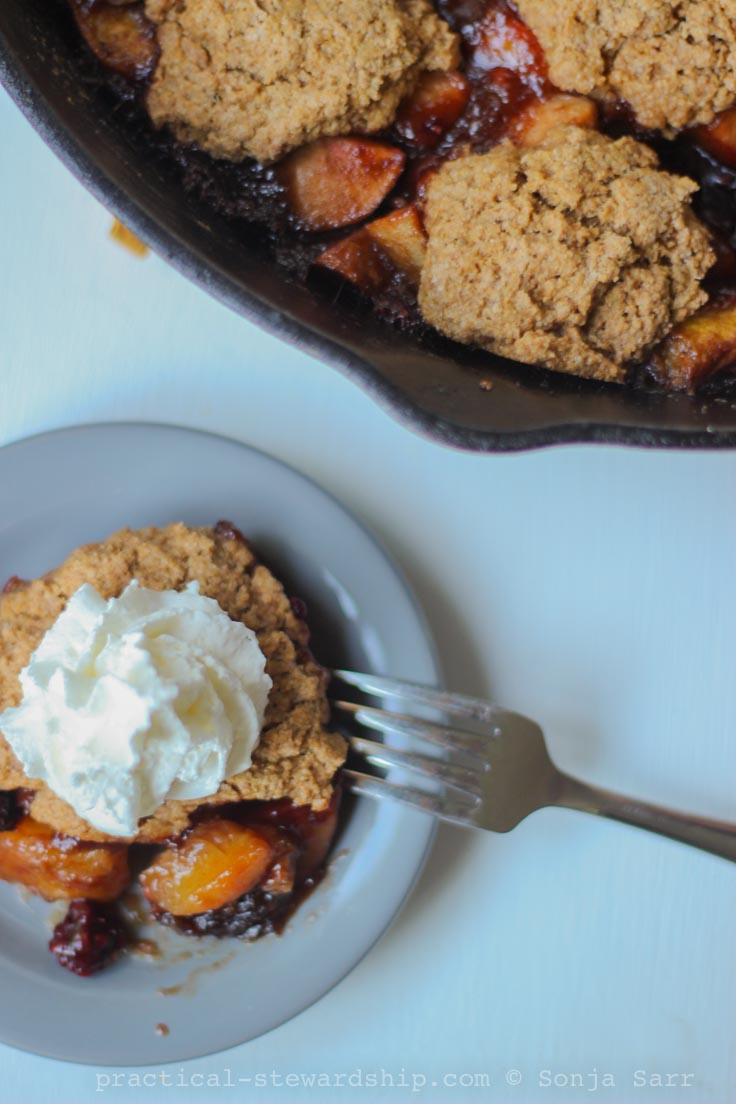 To some cobbler may seem a sort of summertime treat, especially when peaches, or blackberries are in season. But I'm going to insist a cobbler is an anytime treat. Especially with the spices I've been using in this cobbler and for the simple fact that you can get apples almost anytime OR use canned peaches whenever your heart fancies, this is an any-day dessert. Or if you were smart, you froze blackberries, and now you need a scrumptious way to eat them up.
I've been testing this recipe again and again, last summer, and then again this summer. Making a little tweak here, and a tiny tweak there. It all started out in the crock-pot. That's a fine place for a cobbler. Several times. And then I wanted to bake it in the oven using a pan. That was just fine, too. Great even. And my family was not complaining through this whole ordeal, if you can believe that.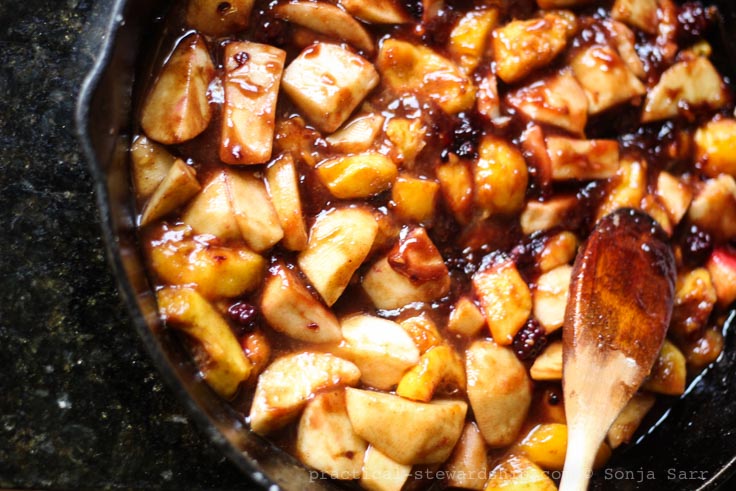 And then I saw Carla Hall bake a cobbler, but she cooked the fruit first with a little cornstarch and sugar. So that was the next tweak. But when I tried it, instead of cooking the fruit in a sauce pan, I use what I use almost daily…my cast-iron skillet
.
.
If you know me, you know that saving time is saving money. I naturally had to cook my biscuit cobbler in the skillet. Less dishes used. Less clean up. Wonderful flavors coming together. What's not to love?
Need a tutorial on how to make that skillet pot holder handle thingy? Go here.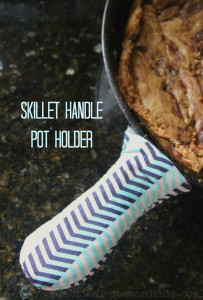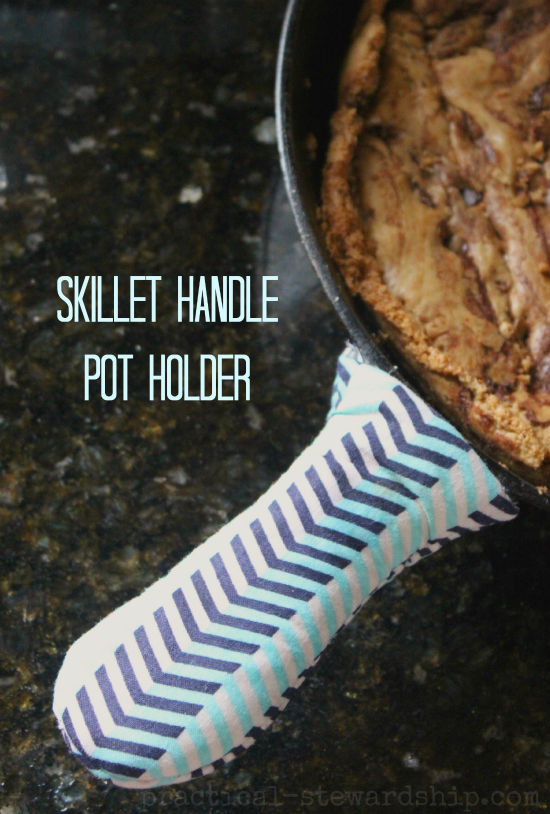 Skillet Biscuit Cobbler
Ingredients
5 cups fruit (blueberries, blackberries, apples, and peaches all work well or a combination of one or more of them)
3/4 cup sugar divided
2 Tbs cornstarch
1 Tbs cinnamon
dash of cloves and nutmeg
1/2 teaspoon salt divided
1 cup whole wheat flour or gluten-free flour blend
2/3 cup coconut or almond milk
3 Tbs coconut oil, solid
3/4 teaspoon baking powder
1/4 teaspoon baking soda
Instructions
Preheat oven to 350 degrees.
In a cast iron skillet place fruit, 1/2 cup sugar, cinnamon, cloves, nutmeg, cornstarch and 1/4 teaspoon of salt. Stir until well combined on medium heat (I stir it all right in the cast iron skillet to avoid washing another dish:). Let cook for about five minutes.
For the Biscuits
In a medium bowl, combine 1/4 cup sugar, flour, milk, coconut oil, baking powder, baking soda, and 1/4 teaspoon salt.
Stir until combined, cutting the coconut oil into the dough,
Drop by heaping tablespoons all over the fruit.
Bake for 30-35 minutes or until the fruit is bubbly, softened, and the biscuits are cooked thoroughly.
Enjoy hot, or if there are leftovers, we throw them into steel cut oats to make "cobbler oatmeal".
Go here for the complete list of recipes.
This post may contain affiliate links that cost you no more money, but support our blogging efforts. Thank you!