Vegan Green Bean Casserole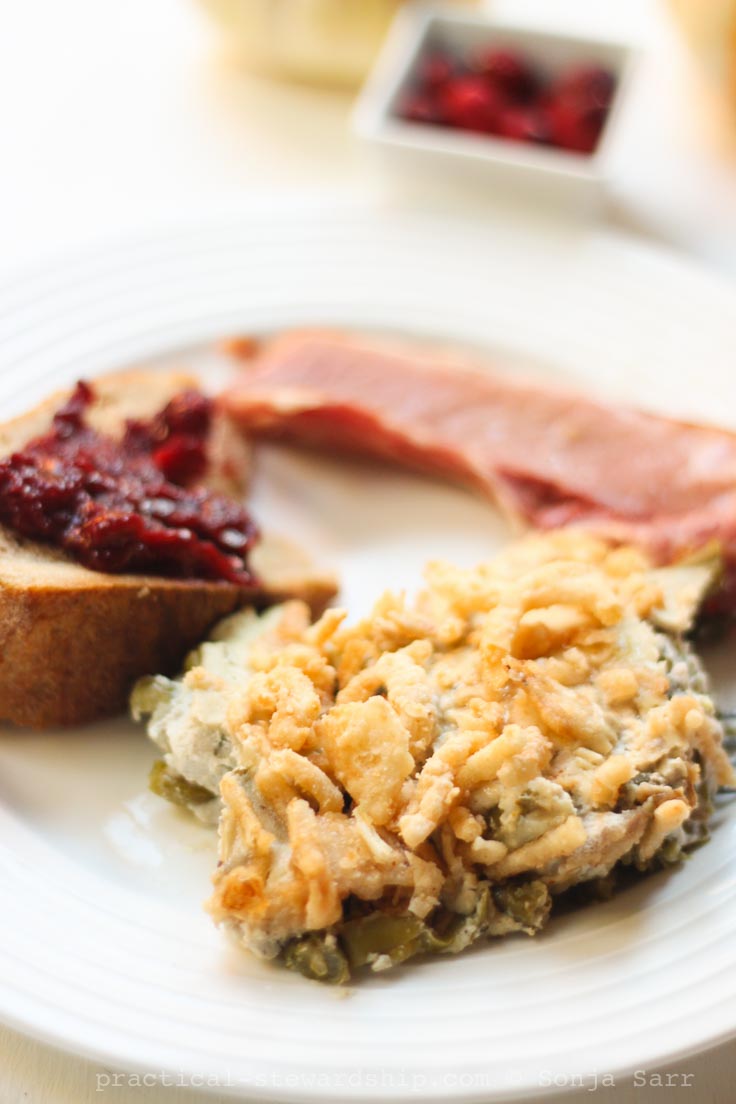 Green bean casserole graces thousands of tables across the U.S. each holiday season.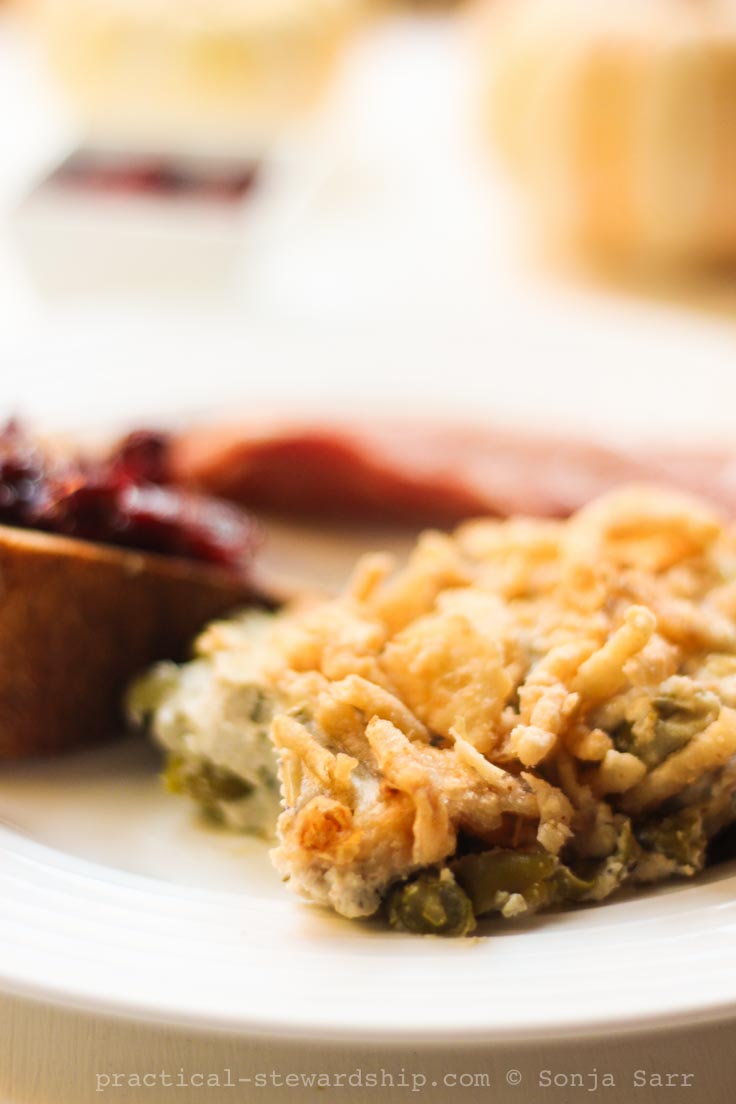 Were you one of those families that grew up with green bean casserole at the Thanksgiving and Christmas table? We weren't. But I married into a family that does. At first I had a hard time with the cooked greens out of a can (at that time I didn't like any greens of any kind served any way.) But I finally started imbibing and actually found that the cooked beans weren't so bad. I can even say I grew to like the easy casserole. Since then I have made several times over the years.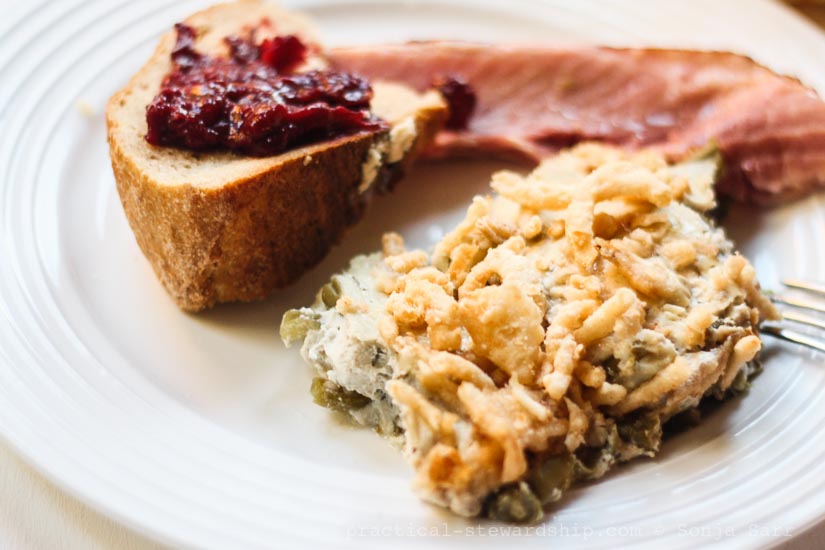 This post has been a year in the making. Last Thanksgiving I decided it was high time to make a dairy-free green bean casserole. I stopped baking with butter or cans of cream of (you fill in the blank) a few years back. It's all about coconut oil and cashews these days. As a quick aside, I do have a pat of butter here and there, along with yogurt and cheese. I like to see the dairy I eat. That way I know how much I'm eating.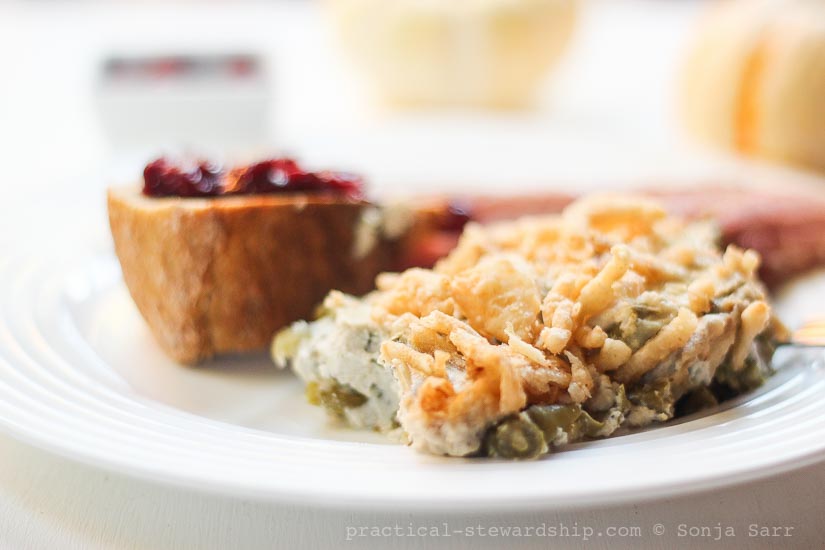 Adapting this recipe to be dairy-free was actually really easy. It's just a matter of soaking some cashews in water, and blending them with a few spices and some broth. Top with sautéed or fried onions as desired and you have a tasty casserole on your hands. The garlic makes this green bean casserole. Oh, and the onions. Yes, the onions. And a add a dash of Cayenne pepper and tumeric simply for the health of it…because I am always trying to make things healthier.  And we always feel better about ourselves when we eat healthier.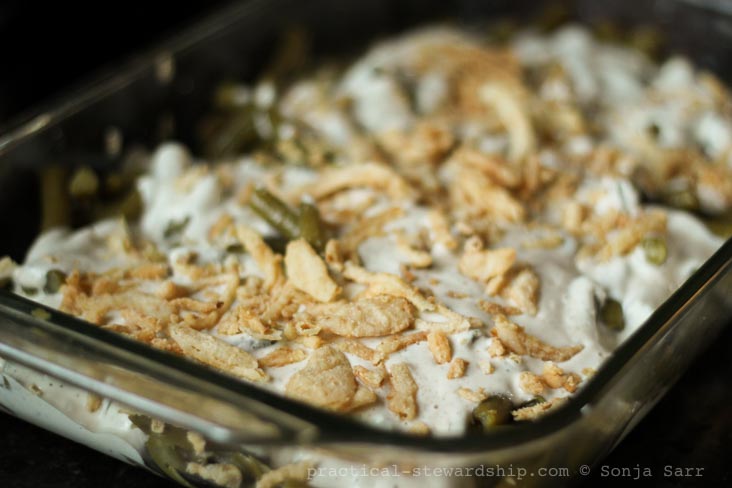 This green bean casserole can easily be made vegan. Just use vegetable broth.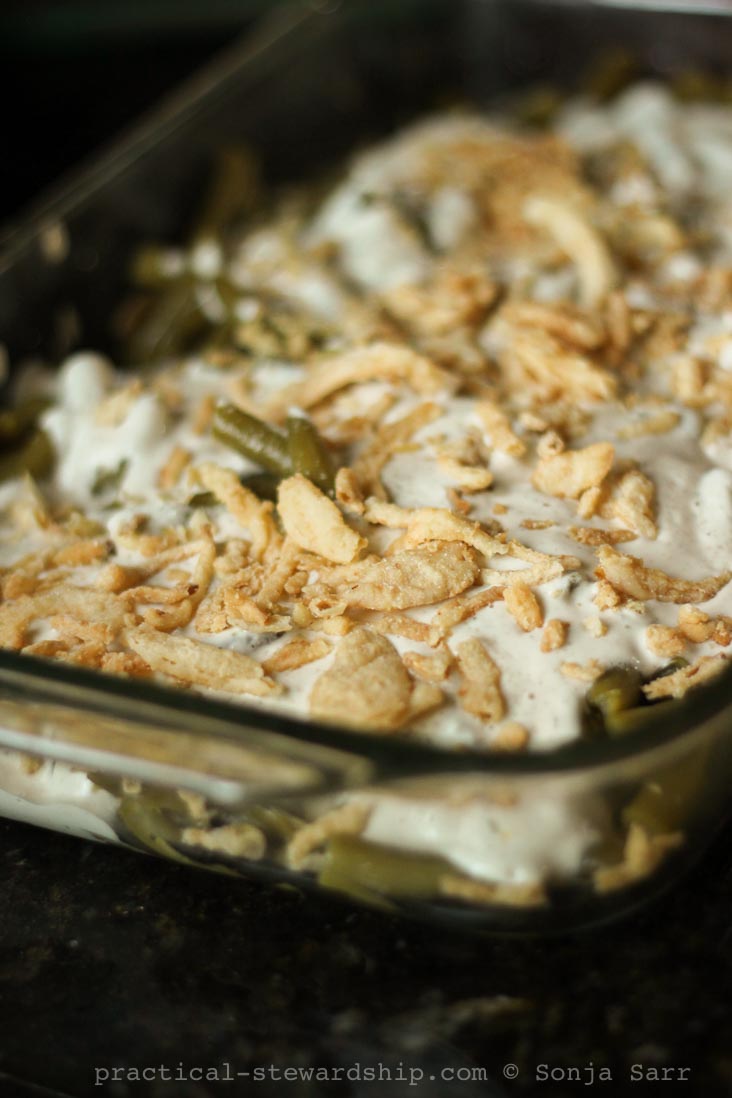 I tried making my own fried onions last year. Fail. And then fail again. Oh, I guess they were okay. They had great flavor, but they didn't look appealing…at all. I bought them here. I hope you have a wonderful holiday season!
Paleo Green Bean Casserole
Ingredients
1 cup of raw cashews soaked in water for at least an hour (if you use a high-powered blender it's not necessary but makes it easier)
1 raw garlic clove, or garlic to taste
1/2 cup water
1/2 cup broth (can use water)
8 cups of green beans, or 4-15 ounce cans, drained
1 teaspoon dried thyme
dash of Cayenne pepper
dash of tumeric
salt and pepper to taste
optional, 1/2 medium onion or store bought fried onion
Instructions
Soak cashews in water.
Preheat oven to 350 degrees.
Place cashews, garlic, water and broth in a blender, and blender until smooth.
Add thyme, Cayenne pepper, turmeric, salt, and pepper, and pulse a few times until blended.
Taste, and add more salt, pepper and garlic if needed.
Place drained green beans in a 9 x 13 casserole dish.
Top with cashew sauce.
Bake for 25 minutes. If adding fried or sautéed onions, take out casserole, top with onions, and bake for another 5 minutes or until the beans are thoroughly heated.
Cool and serve, and enjoy!
For more Thanksgiving inspiration, go here.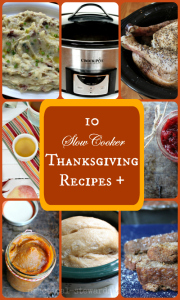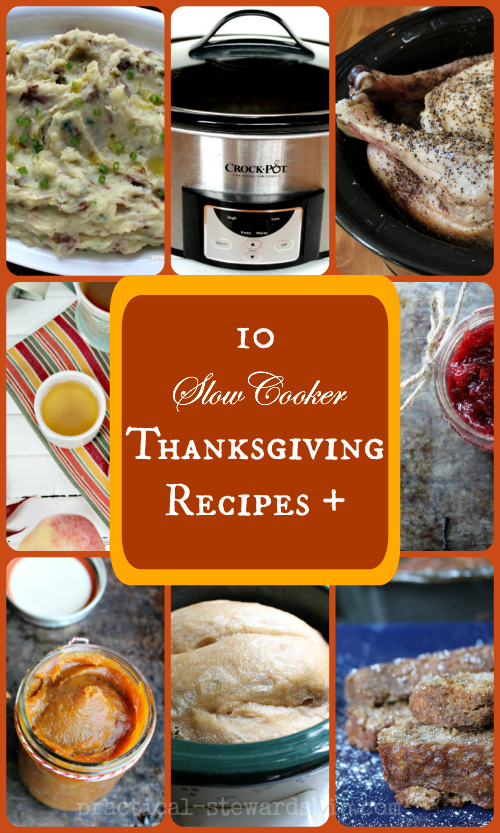 THIS POST MAY CONTAIN AFFILIATE LINKS THAT COST YOU NO MORE MONEY, BUT SUPPORT OUR BLOGGING EFFORTS. THANK YOU!