Gingerbread Granola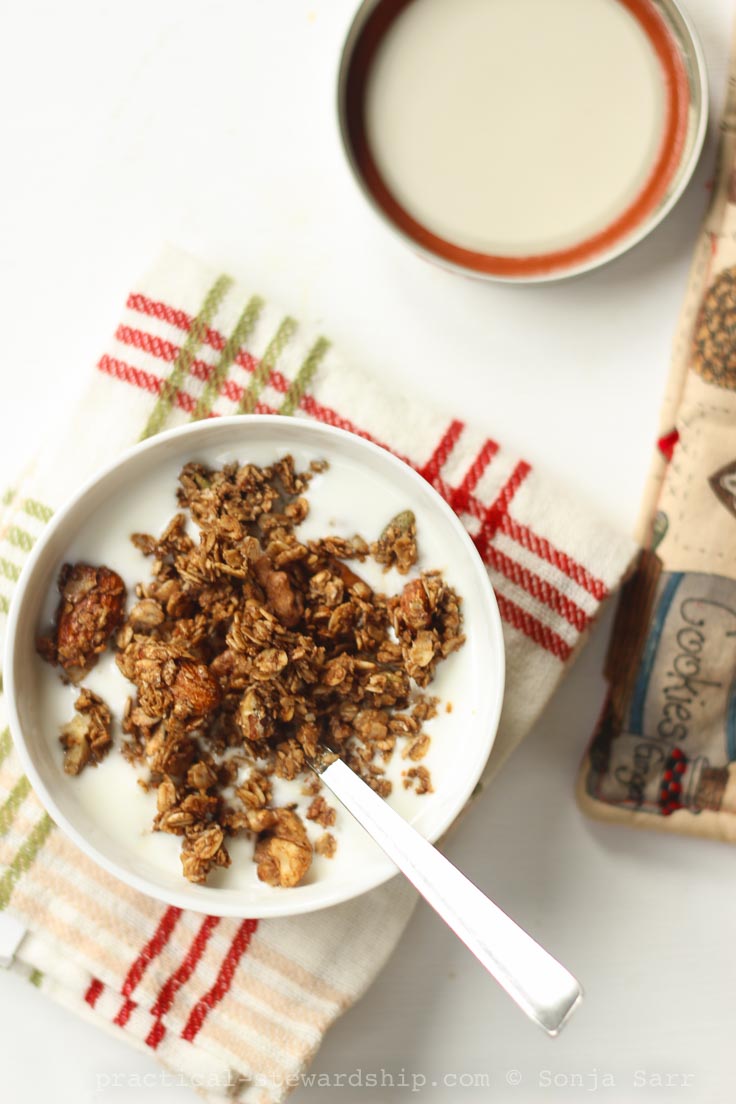 Gingerbread granola might just be my favorite granola. Especially because it's a great way to curb my cravings for my favorite Christmas cookie, the Ginger Molasses Crinkle Cookie in a respectable way without eating cookies all day. I love that granola is hardy, and is packed with protein and good fats for a filling breakfast, snack, or anytime food. And the iron from the molasses is good for people like me who tend to need a boost.
Crunchy and fused with flavors of the season, gingerbread granola makes a great Christmas gift. Last year I made this gingerbread granola as one of the homemade gifts that I gave away. Admittedly it was always a little hard to let go of the gift because it is so good (but don't tell anyone-that's just between you and me, okay?) I packed it in nice little jars tied off with a bow. Perfect for the season of gift-giving.
I don't just want gingerbread granola at Christmas though. I even made it in September this year…I couldn't wait for Christmastime. But now that Christmas is here, it's the only granola I'm making. And my favorite way to eat plain yogurt is to top it with this gingerbread granola goodness.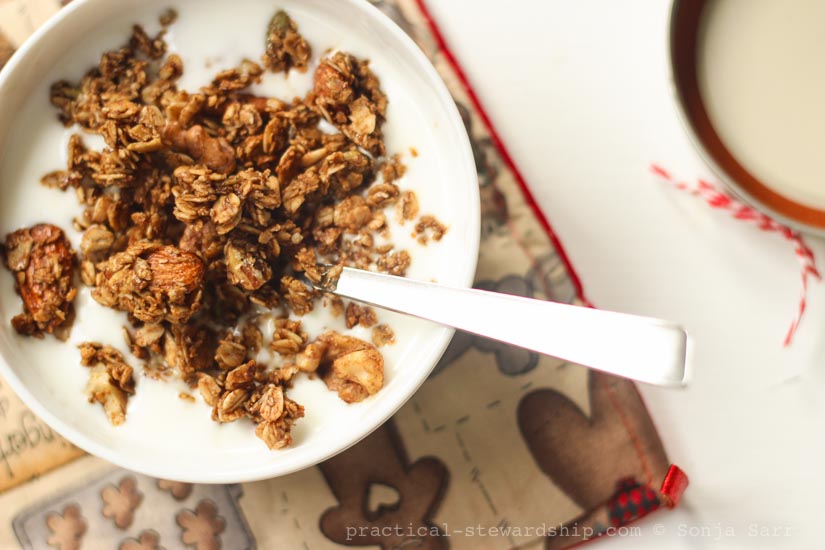 I love the way the honey, molasses and coconut oil glaze the nuts to provide for an amazing crunch experience. I don't want to admit this, but as soon as the granola is fresh out of the oven I'm picking out the pecans. And don't tell the kids that (just between me and you again:), because I would NEVER let them be that picky. The recipe says to use three cups of nuts. I always use 1 cup of walnuts, 1 cup of pecans, and 1 cup of almonds, but use whatever you fancy or have. And the recipe is dairy-free and easily made gluten-free.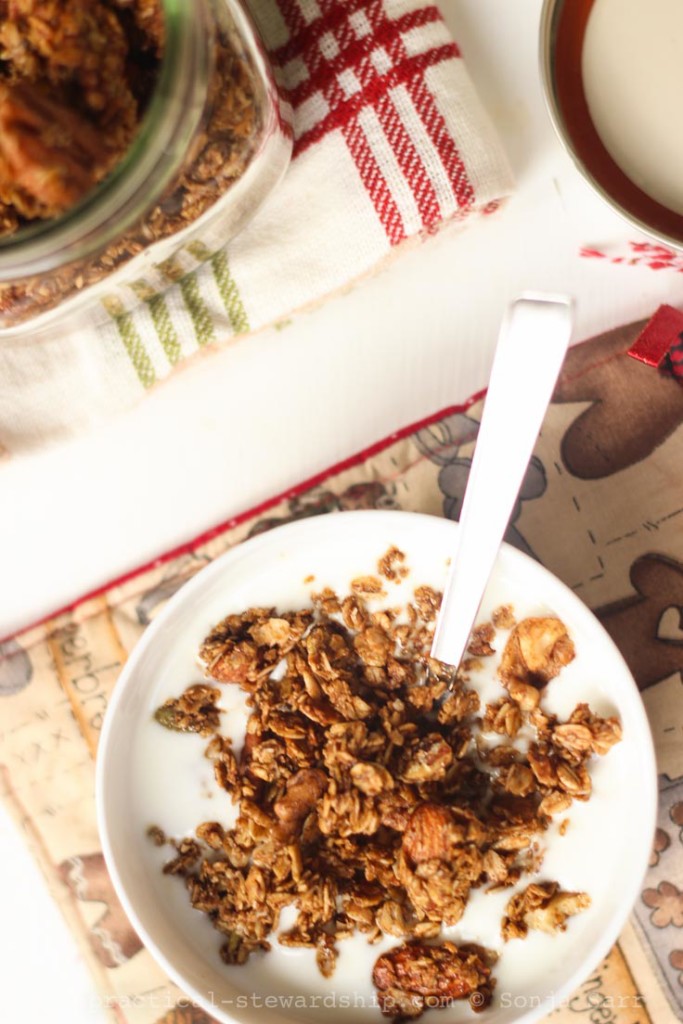 If you don't have pumpkin, chia, flax, or hemp seeds, don't let that stop you from making this recipe. Drop everything, and do it now. You won't be sorry.
Gingerbread Granola
Ingredients
Dry Ingredients
8 cups of oats, gluten-free if needed
3 cups of nuts like walnuts, pecans, and almonds or a combination
1/2 cup pumpkin seeds (pepitas)
2 Tbs ground flax seed
2 Tbs chia seed
2 Tbs hemp seed
2 Tbs cinnamon
2 tsp ginger
1/2 tsp cloves
1/2 tsp nutmeg
Wet Ingredients
1 cup coconut oil, melted
2/3 cup honey
1/3 cup molasses
Instructions
Preheat the oven to 300.
Stir dry ingredients together in a very large bowl.
Stir wet ingredients together in a separate bowl, and pour onto dry ingredients mixing thoroughly.
Place granola on un-greased baking sheet.
Bake for 20-30 minutes, stirring every 10 minutes or until golden brown.
Cool and store in an airtight container.
Have you tried chocolate granola or other flavors?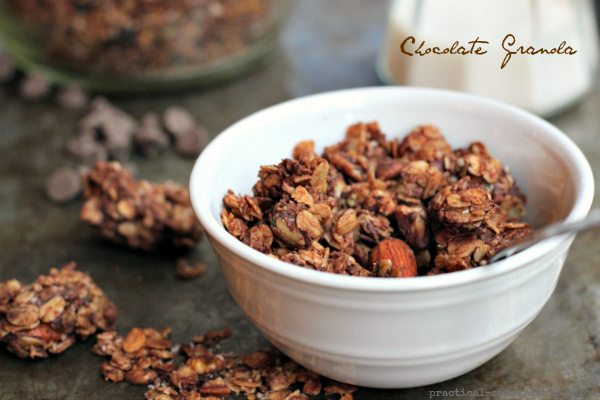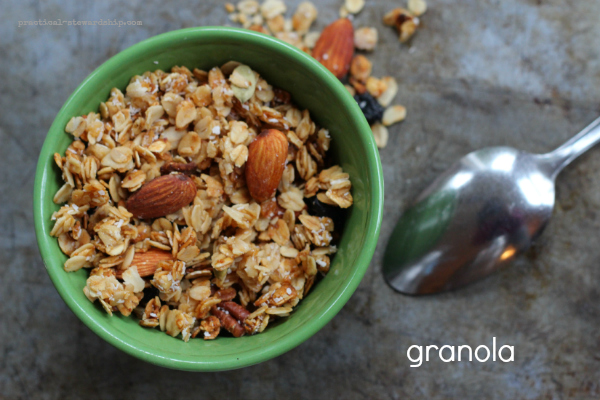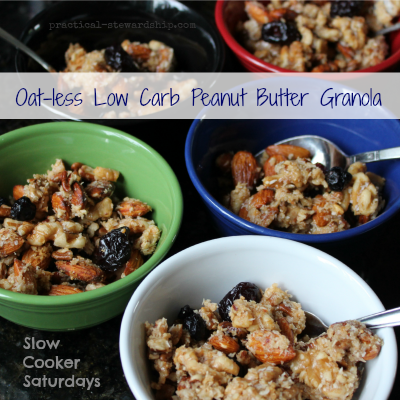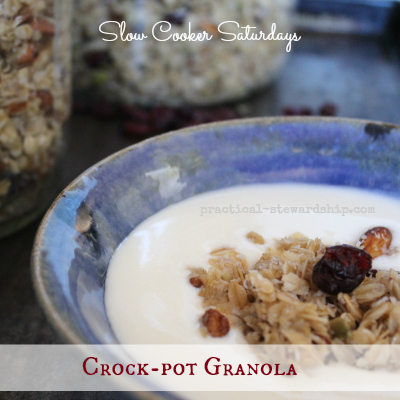 THIS POST MAY CONTAIN AFFILIATE LINKS THAT COST YOU NO MORE MONEY, BUT SUPPORT OUR BLOGGING EFFORTS. THANK YOU!