Costco Updated Grocery Price List
­It's that time of year again when I update my Costco grocery price list. I've been keeping track of Costco prices since January 2013 and they are predictably unpredictable. Some prices go up and then down without a word, and some prices have remainder a stalwart constant. In fact their Costco pizza and rotisserie chicken prices haven't budged all these decades!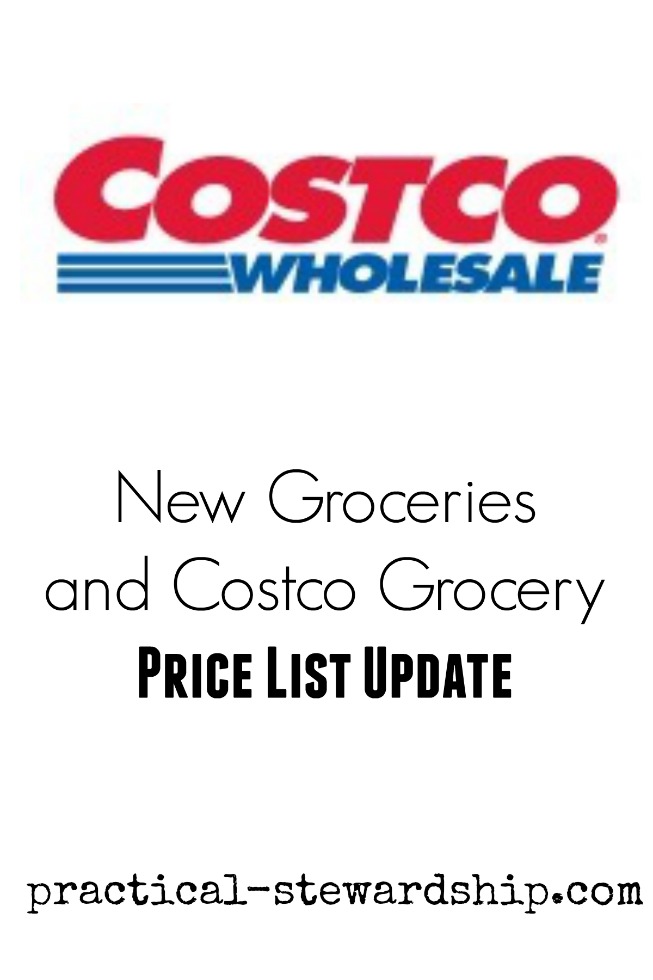 And some products that were once dependable have deemed themselves unreliable. Take for instance the chocolate chips. Costco has been dragging me along on these. Kirkland Signature Chocolate Chips, where are you? They were gone last summer after being a constant for years, back in the fall for a brief cameo, and now they are gone again. Everyone out there who misses them, make sure you put in customer review about it, and request those babies back! Costco listens. If your store doesn't have in-store written feedback, be sure to write them on-line at Costco.com, and look for the blue tab "feedback" on the right, middle of the home page of your computer. It took me a moment to find it, but it's there. For me it popped out a few seconds after the page loaded. If you are on a phone, type "feedback" in the search box.
This reminds me, something funny happens once in a while. Some people read my Costco grocery price lists and requests products from me. They think I have something to do with the items that are sold at Costco. They ask me to bring back a certain item to their particular store, and the only influence I have in that realm is the feedback tab, just like you.
So here are a few of my new faves. I've recently started buying their raw cauliflower and broccoli and have found them to be not only frugal, but convenient as well. Most of my family can't get enough of roasted cauliflower (we only have one hold out).  They aren't organic though.  The broccoli is prewashed too!
We've been faithfully buying the Franz Organic Seeded Bread.  Nice, big, nutty slices, great for toast and a great price for organic bread.  We do miss the Dave's Killer Sprouted Bread at times though.  It's here then gone and then here and gone again.  We can't count on it, just like those chips.  😬
And maybe my favorite new food the Marysville Costco store has added is their organic 2 pound package of strawberries. I've been wondering if they were going to get some, and they are finally here!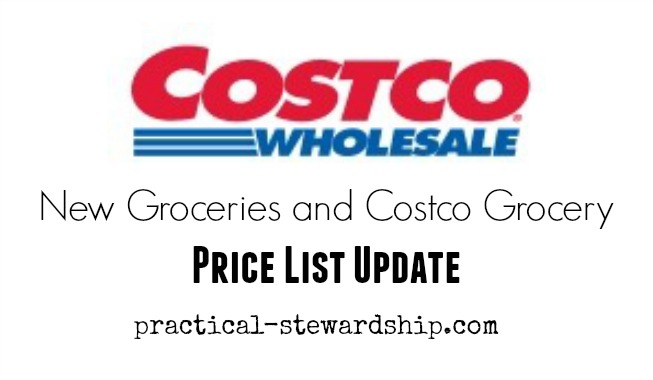 I want you to see the most up-to-date prices, so I am sending you to my Costco page if you want to see the most current prices I've procured.  It's a bit annoying to send you off, but it's the only way that you get the most current prices on my page. So go here to see the updated Costco grocery price list. You understand, right? It's just a click away!