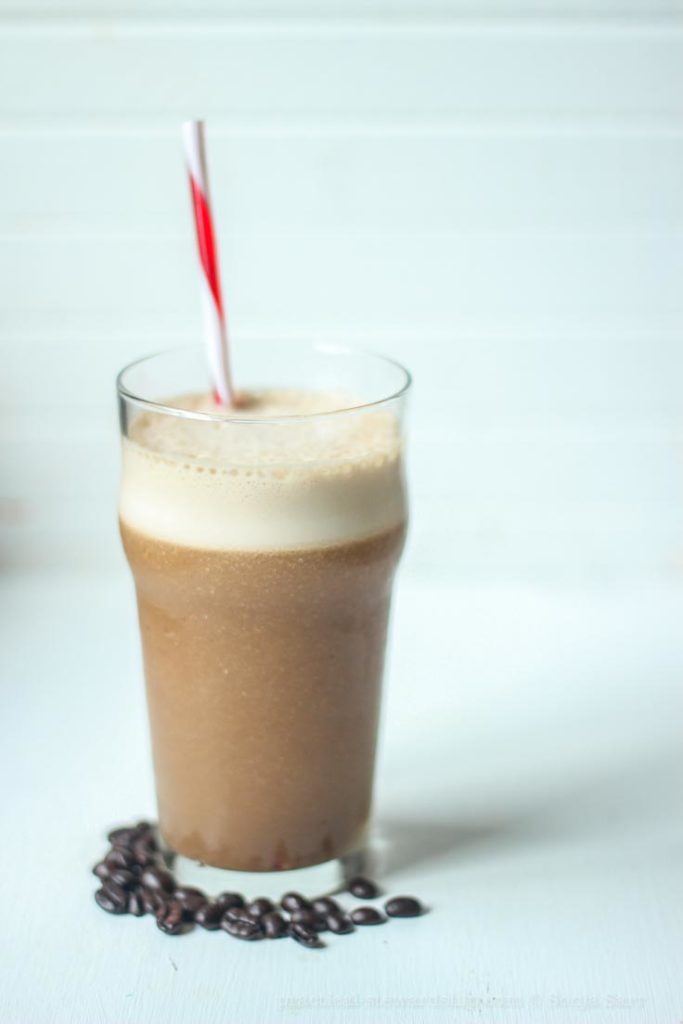 Easy Iced Coffee.
Alas. It's summer.
The days are brighter and sunnier, the smell of freshly cut grass and barbecue lingers in the air, and there's a ton of kids in the cul-de-sac playing until dusk. But you know what? As I'm sure most of you will agree, the time is always right for coffee. Especially easy iced coffee.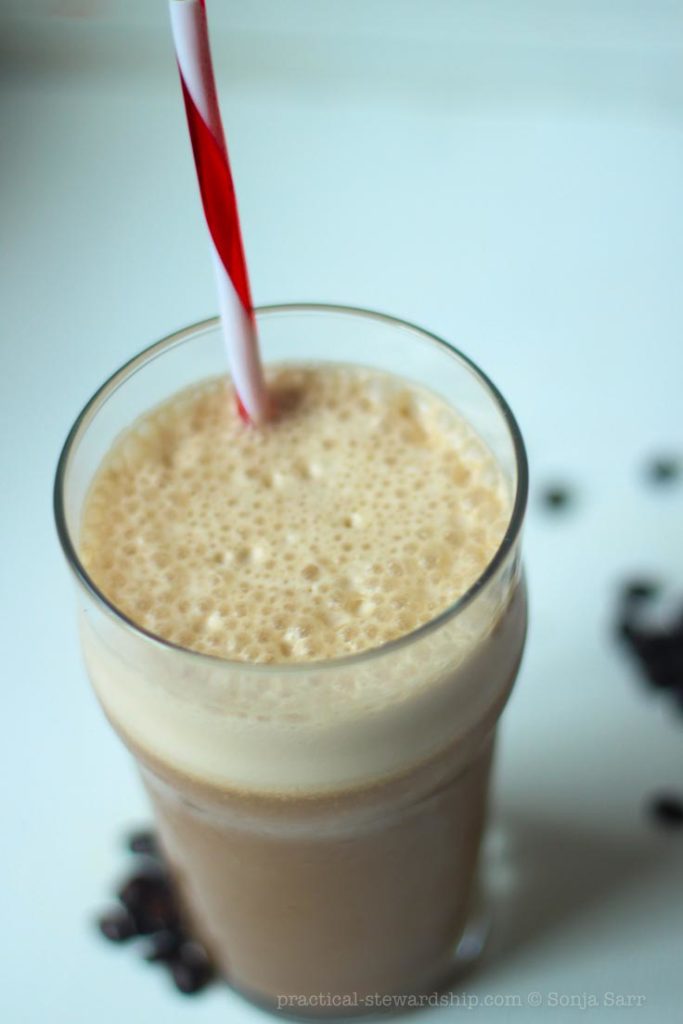 At the end of last summer, when the weather was warm, I had a hankerin' for something cool and refreshing. I had some coffee left over from my morning brew, and not wanting to waste the precious drip, I decided to get a bit creative. Not only was the product a beautiful thing to behold, but it was delicious, too!
Ever since that divine summer day, the kids have faithfully made this summer treat every Monday of the school year. Rain, snow, sunshine or hail, it's on the menu. As a 4th grader, Abbie had gotten quite fluent with this easy iced coffee recipe.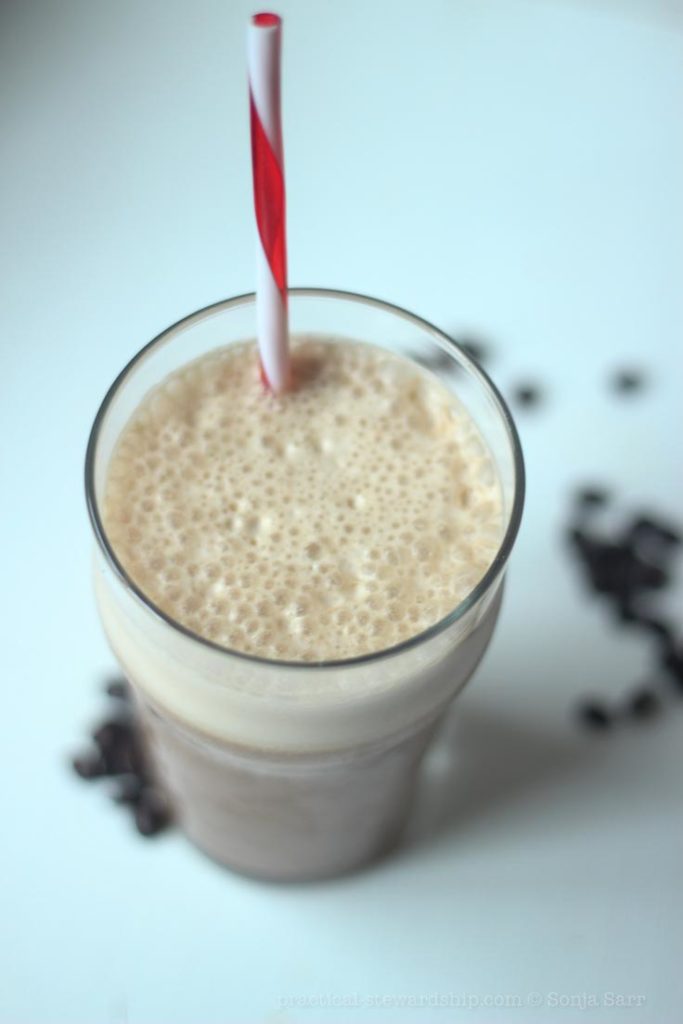 So if you're looking for a little refreshment, a way to use some leftover coffee, a caffeine fix, or just a new approach to your daily cup of coffee, give this a shot. It won't disappoint.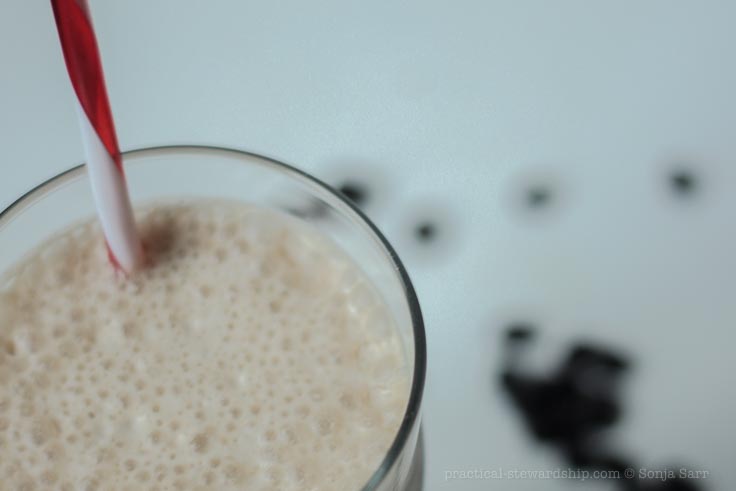 Easy Iced Coffee
Ingredients
1 Cup (8 oz) of coffee. Cold is best; lukewarm is fine.
1 Cup of ice cubes
1 Tbsp honey
1 rounded Tbsp cocoa powder
1 splash of milk (of your choice)
Instructions
Put all items into blender, and blend until smooth.
Pour into a tall glass, grab a straw and enjoy!
Want some other cold refreshing beverage ideas? We have a new smoothie for every week in the year.
THIS POST MAY CONTAIN AFFILIATE LINKS THAT COST YOU NO MORE MONEY, BUT SUPPORT OUR BLOGGING EFFORTS. THANK YOU!
SaveSave