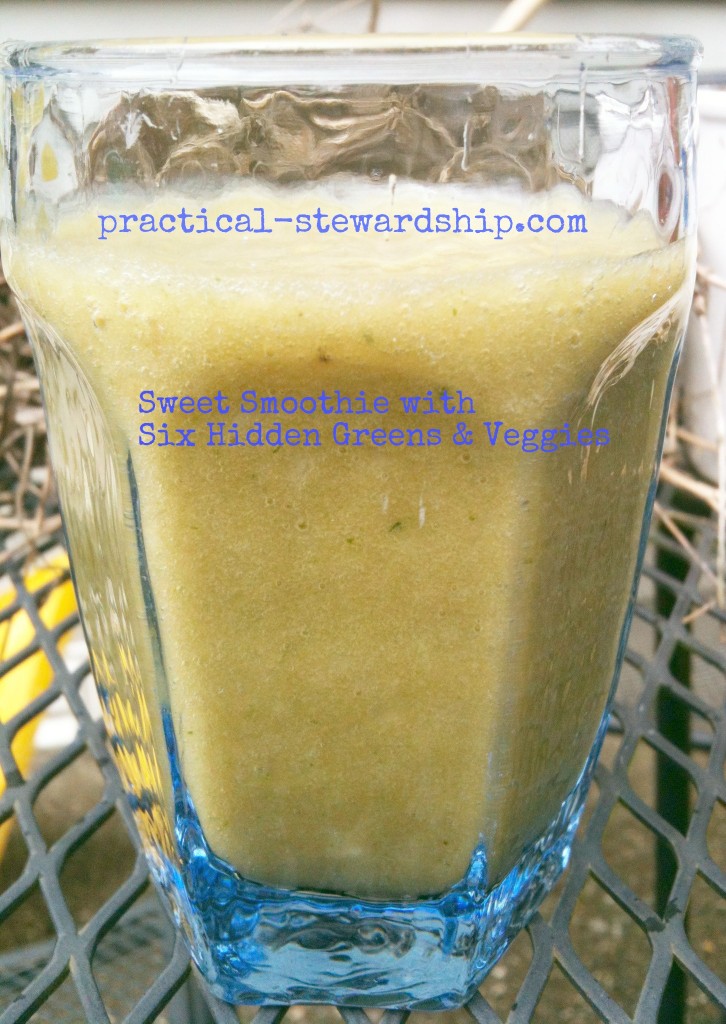 In my never-ending quest to integrate more greens and veggies in our lifestyle (not diet, since those usually aren't permanent), I am always on the quest to find different smoothie combinations that are delicious and mostly importantly, nutritious.
My dad was going out of town, and we were blessed with a bunch of fruits and veggies.  We had to use the grapes and bananas right away.  I love that this smoothie is only sweetened with the fruit and doesn't (in my opinion) need any extra sweetening to hide the veggies.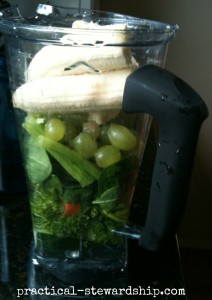 The Conclusion:
I really am amazed at how much you can consume veggies and not taste them.  We have had so much fun figuring out what we can do with whole foods.  Love it!!
What smoothie combinations do you enjoy the best? Check out other smoothie recipes here.
Want a code for a free shipping on a Vitamix?  Go here.
We would love to hear from you!  Feel free to comment.  Get free e-mail updates by subscribing here.  Follow us on Facebook and Twitter. "Moreover, it is required of stewards that they be found faithful" (1 Corinthians 4:2 ESV). Thanks for visiting!
Sonja