One thing I haven't made a whole lot in the crock-pot is dessert.  Yes, you can make cakes, breads, and brownies in the slow cooker.  And yes, I have made apple crisps in the slow cooker, but as far as other standard desserts like the cakes and brownies are concerned, I had not really delve into that realm until now.  I thought it was time, and I adapted this recipe so it would fit in a standard-size slow cooker (5 quart), and so it would be egg-free, although you can use an egg.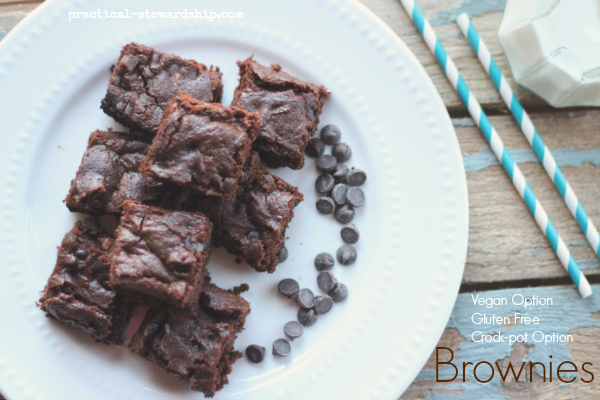 Like my Black Bean Brownies Recipe, I love that this recipe doesn't use any grains, but instead, nut butter.  I still can't believe you can get a fluffy, brownie-like consistency without flour or eggs!
Before cooking, the dough was thick enough that I ended up taking the parchment paper out of the crock-pot and smoothing the dough on it before placing the dough in the crock-pot to finish the smoothing of the dough.  So my brownies weren't a perfect oval shape, but my family didn't complain about having brownie edges to eat:).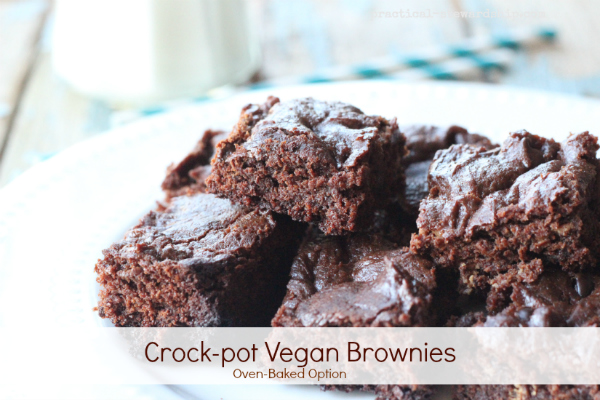 The Verdict: I love how I could start this recipe and then run to the park with my kids and not worry about getting my brownies out of the oven 30 minutes later.  That's one of the glories of the crock-pot, along with saving money, since it takes less energy to run the crock-pot for 3 hours than it does to run the oven for 30 minutes.  All of my family enjoyed the brownies.  I will be making this more!
Crock-pot Brownies, Gluten-Free, Grain-Free, Egg-Free, Vegan
Ingredients
1 cup almond butter
1 egg or 1 T ground flax seed whisked with 3 T water separately for an egg substitute (I used the flax seed)
1/2 cup honey (local raw if possible), or maple syrup for vegan
1/3 cup cocoa powder
1 t vanilla extract
½ t sea salt
½ t baking soda
1 cup dark chocolate chips
Instructions
Line crock-pot with parchment paper.
Combine all ingredients.
Cover, and slow cook on high for 2-3 hours or on low for 4-5 hours until edges start to brown.
Pull out the parchment paper, cool for 15 minutes, cut and serve.
Oven Baked Option: Bake in a greased 8×8 pan at 350 degrees for 25-30 minutes, or until edges brown slightly.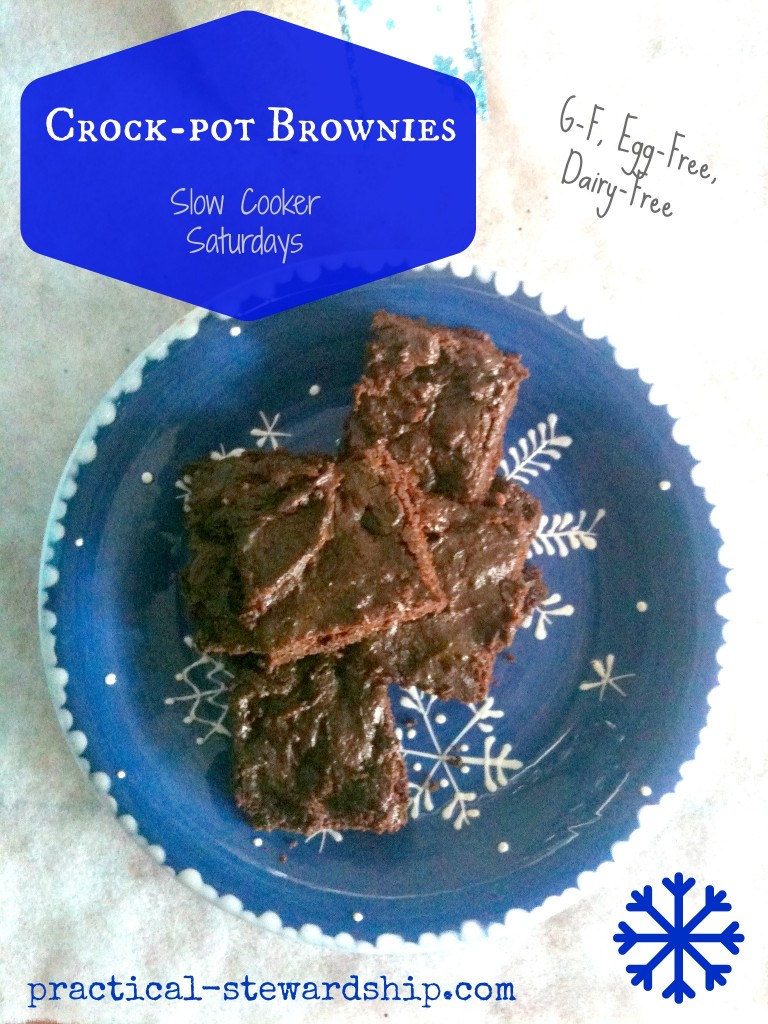 Pictures updated 2/14.
Have you tried making no flour brownies out of black beans?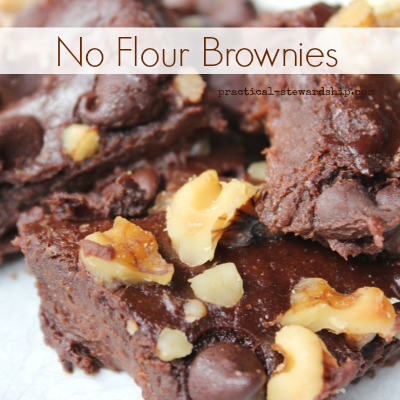 Have you made 4 Ingredient Almond Butter Granola Bars?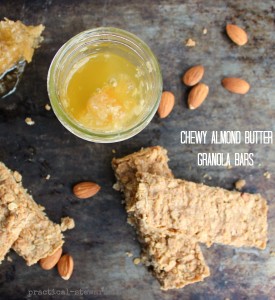 Go here for the complete list of recipes.