4 Week No-Spending Challenge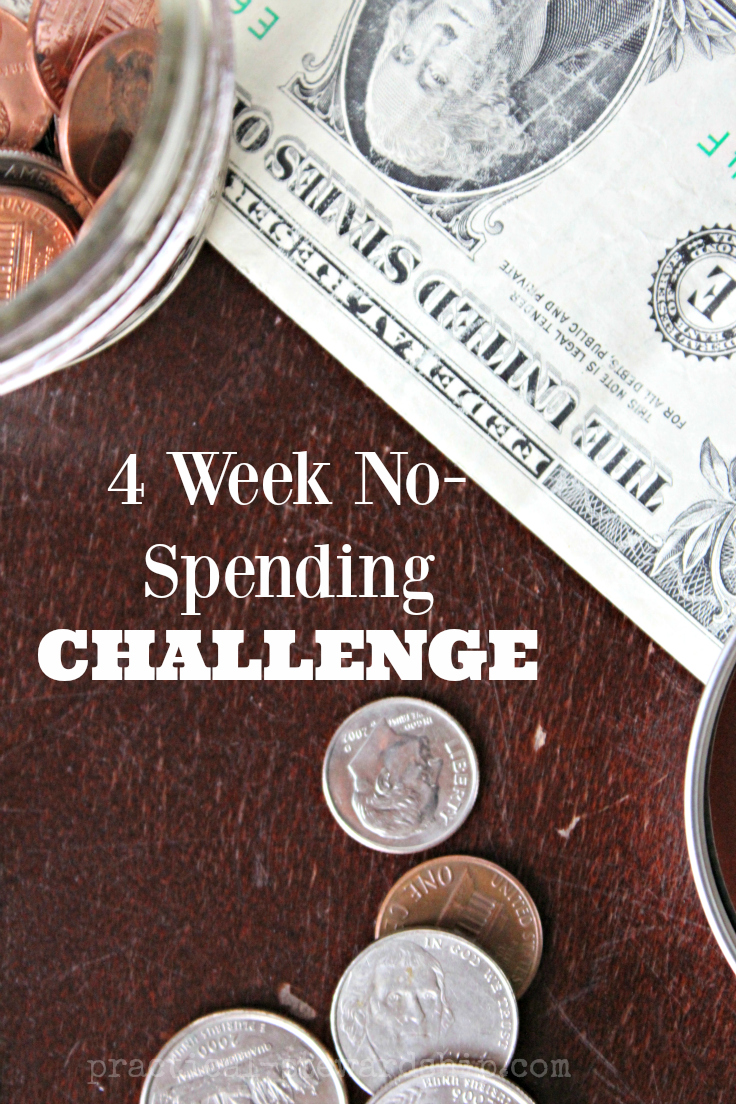 I'm doing it again! I'm embarking on my 4th 4 Week No-Spending Challenge. For us, this is in the grocery category only, although I will say, we don't spend much money otherwise anyway. So it's not like we are out madly buying clothes, shoes, and eating out all the time where we need to reign it in, because we naturally reign it in.
If curbing your spending is a challenge for you, I dare you to not only try a 4 Week No-Spending Challenge on groceries, but also along every bill category department. But maybe starting with groceries is a good start.
I've now been doing no-spending challenges about every 6 months. I love doing them because it paints us into a corner forces us to use what we have. Sometimes we find food we had no idea we had, or things that are buried in the depths of the deep freezer or way back in the corner of the pantry. It helps me clear up the freezer a bit, leaving more room. It gives way for the opportunity to make different recipes since my ingredients are more limited.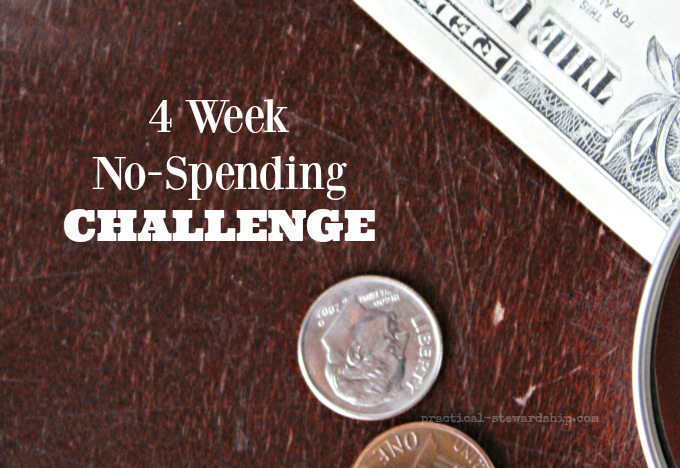 We also end up saving money, surprise, surprise. That's what it's all about, right? Plus, it just shows us what we actually gravitate toward in the store.
When it comes to my challenge parameters, I can actually still buy some foods. Let me explain. I only buy perishables. I want to make sure my family is still eating healthy, and I'm not about to take away their fresh produce for an entire month. In my other challenges, once I ran out of ingredients like oats, that was it. No more making granola bars, protein pancakes or granola. I don't plan on buying any pantry food. Right now I'm low on flour and kicking myself for not getting more beforehand. I have plenty of oats though. I HATED running out during the first challenge.
I will be recording all my grocery expenses on a google doc. It's fun to look back and see how we did.
If you think this seems like a good idea but 4 weeks seems to long, try a 2 week or even a one week challenge. Just do something! It's eye opening and actually fun. Try it. You'll see.
Anyone else in it with me?
You can read about my other No-Spending Challenges: