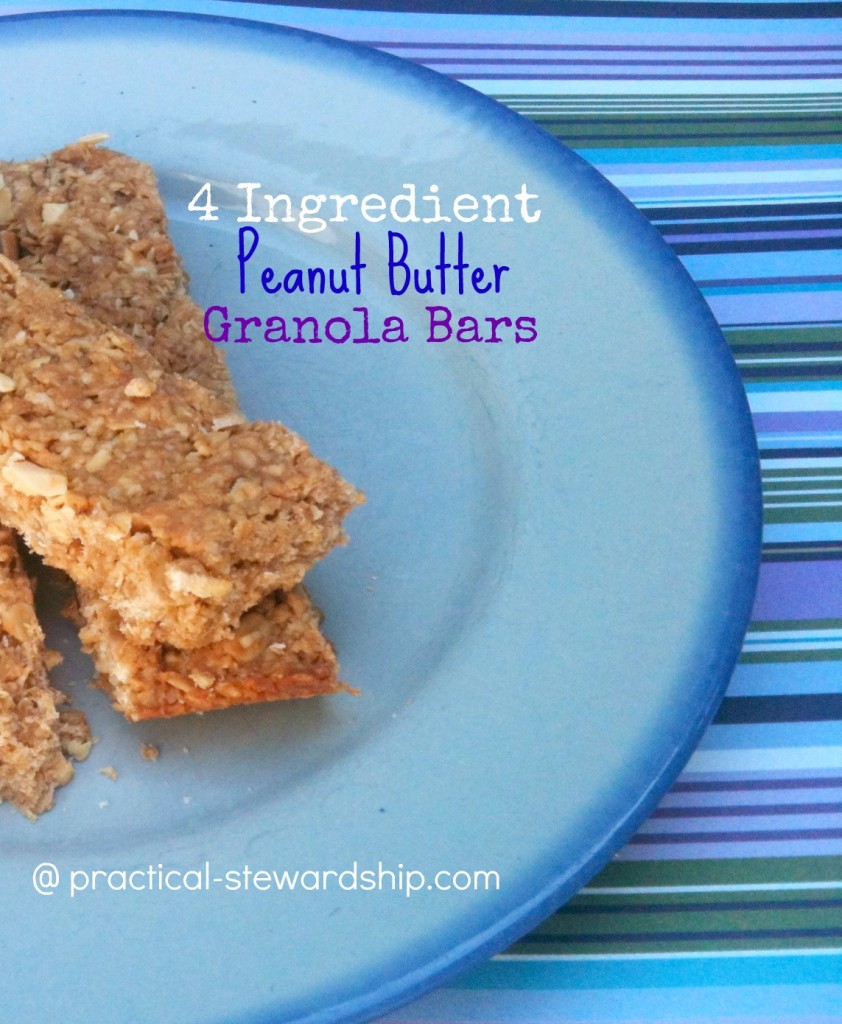 4 Ingredient Peanut Butter Granola Bars
Many people are hard to buy gifts for and most don't need more clutter.  Many years ago, I figured everyone needs to eat and just started giving people food for gifts.  In fact, a specific food: the granola bar.  I used to only make one recipe from All Recipes.com.  Then after several years I decided to come up with some different combinations.  I wanted a healthier version.  I also wanted a recipe with as few ingredients as possible.  I tweaked and tweaked, seeing that I could get rid of the brown sugar, and then baking soda, and butter to come up with this recipe: the 4 Ingredient Peanut Butter Granola Bars Recipe.  This is my second favorite granola bar recipe, and when I make g ranola bars, I ALWAYS make this recipe, and another recipe I'll share at a later time.
Do you need other healthier snack ideas?
We would love to hear from you!  Get free e-mail updates by subscribing here.  Follow us on Pinterest, Facebook and Twitter. "Moreover, it is required of stewards that they be found faithful" (1 Corinthians 4:2 ESV). Thanks for visiting!
Sonja
Featured @