Granola bars are my favorite snacks, hands down.  I think it's the carbs.  I think it's the chewy combined with the crunchy nuts.  I think it's the salty mixed with the honey sweetness.  Oh, it's all of that.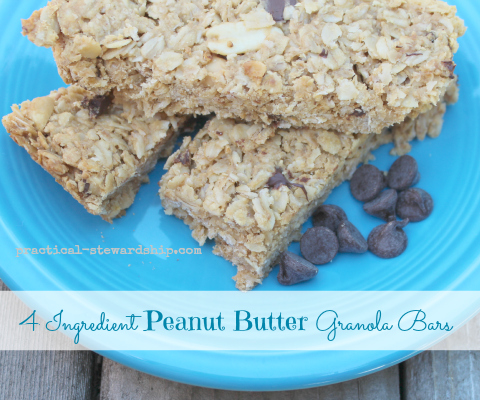 Granola bars are so great, that I think they make great gifts, too.  Many people are hard to buy gifts for and most don't need more clutter.  Many years ago, I figured everyone needs to eat and just started giving people food for gifts.  In fact, a specific food: the granola bar.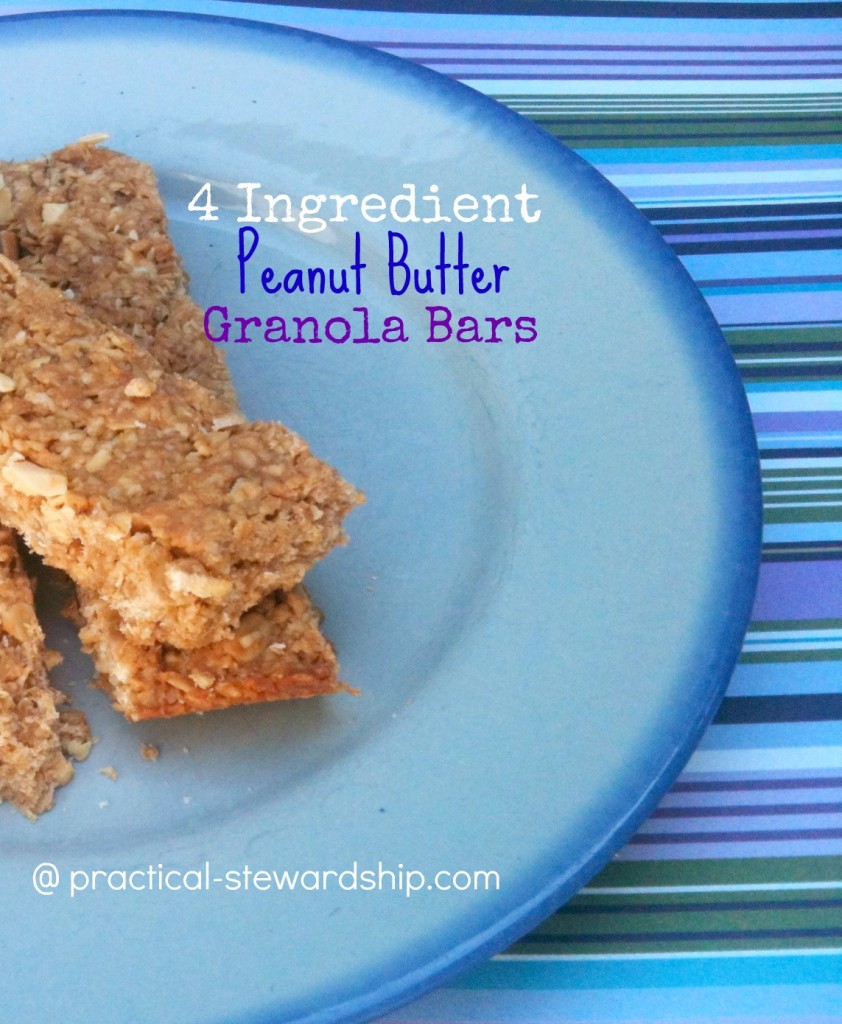 I used to only make one recipe from All Recipes.com.  Then after several years I decided to come up with some different combinations.  I wanted a healthier version.  I also wanted a recipe with as few ingredients as possible.  I tweaked and tweaked, seeing that I could get rid of the brown sugar, and then baking soda, and butter to come up with this recipe: the 4 Ingredient Peanut Butter Granola Bars Recipe.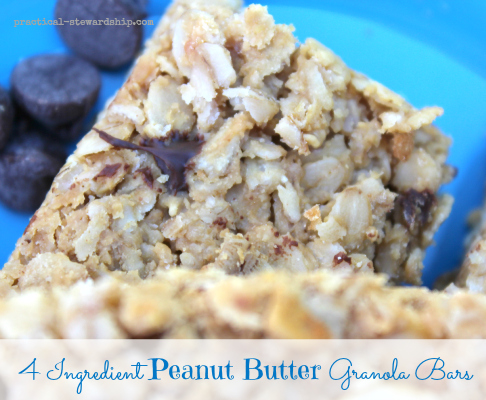 I think in the last 2 to 3 years we've only ran out of our peanut butter granola bars once.  I keep these stocked all of the time.  And I usually make them in tandem with my 4 ingredient almond butter granola bars.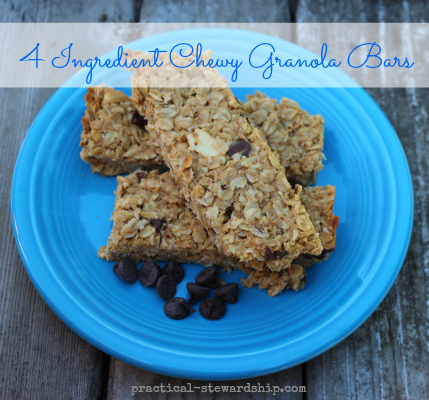 Do you need other healthier snack ideas?
Featured @