Making potato soup in the crock-pot is an easy way to meld the wonderful flavors of the recipe together.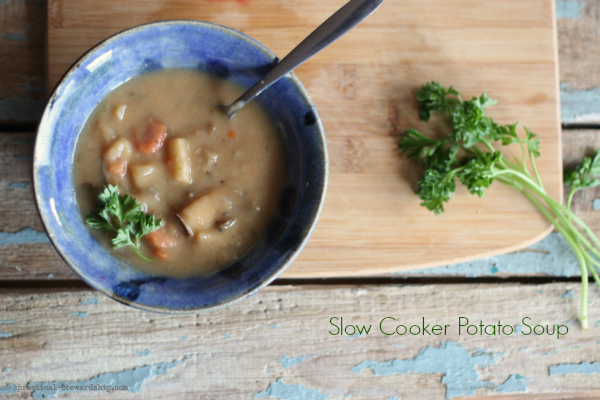 It's so nice to come home to a hot soup, especially with the freezing weather we've been having. Even if it's not cold in your part of the world, this is a great way to use a lot of potatoes if you have an abundance. Potato Soup has been a staple in our house for several years.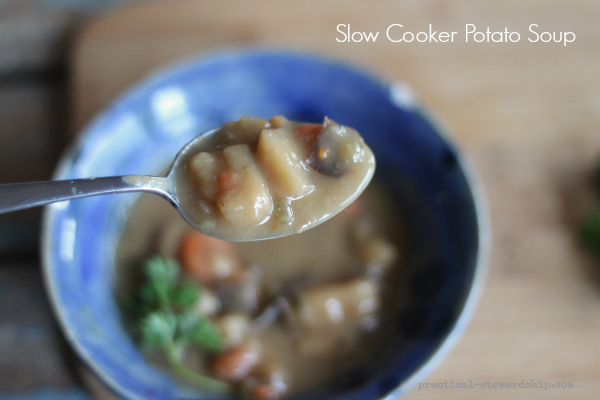 This time I made a batch and a half so I could give some to a family who just had a beautiful baby girl on my Abbie girl's birthday.  Jonathan started feeding our family when I was out delivering the meal, and when I got back there was enough for me, and one small bowl was leftover.  I thought I'd have enough for at least another meal.  All of the kids had seconds, and the girls had thirds.  I was surprised at what a hit this was.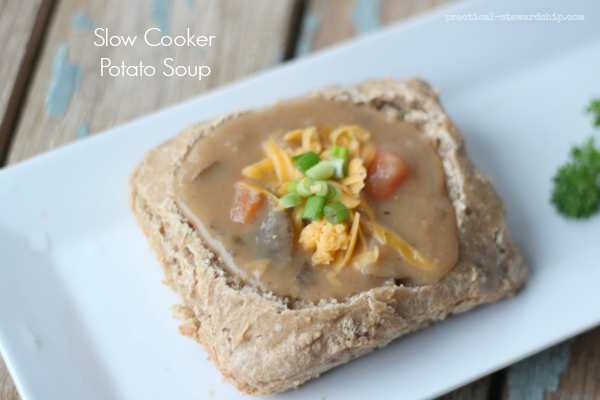 Cooking Idea: Freeze 2 cups of the potato soup to use as a healthier gravy in pot pies.

Crock-Pot Potato Soup Recipe

Ingredients

8 cups of potatoes or so, peeled and cubed
6 cups of water
2 cups of chicken or beef broth
1 cup of milk or evaporated milk (use almond milk or omit milk for dairy-free-we will thicken later)
1 lb. ham, optional (I make this vegetarian when I don't have meat around)
3 carrots, peeled and diced
3 celery stalks, diced
1 onion, diced
handful of spinach or kale finely cut, optional if you want it even healthier
2 T or more of garlic to taste
2 T parsley
1 t of cayenne pepper or more
shredded cheese (omit for dairy-free)
salt to taste

Instructions

Insert all ingredients into the slow cooker.
Cook on low for 10-12 hours, or on high for 6-8 hours. The potatoes really need a lot of time to soften sufficiently.
Take out 1-3 cups of the soup, and blend. You can also use a hand blender right in the slow cooker, but don't let it go very long, or the whole soup will turn into baby food. We've accidentally done this before!
Combine the blended soup with the crock-pot soup to thicken. This will especially help if you need to prepare this lactose free. I don't think my sister couldn't even tell the difference when I made it for her after having her baby.
Top with shredded cheese, salt to taste, and serve.

Other recipes you may enjoy:
Go here for the complete list of recipes.