Crock-pot Chicken~an easy and tasty way to get moist chicken!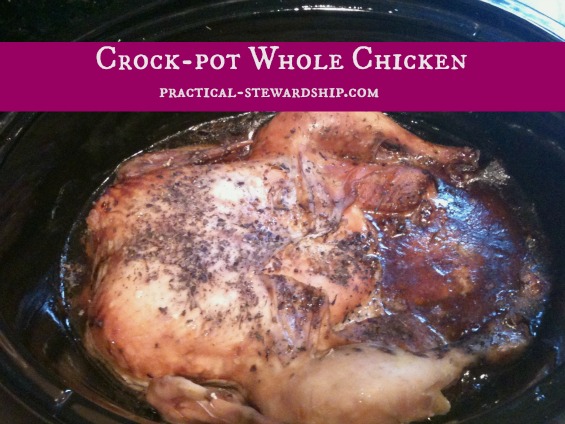 This is probably the most useful recipe for the crock-pot that I have.  I love finding a whole chicken that is on sale for about $0.79/lb. (my target price 3/12), and buying two and crock-potting them for a week of good recipes.  **Update 1/31/13: I am now spending $2.50/lb. for organic chickens at Costco.
The first day we usually have chicken with barbeque sauce and a big salad, and then the second day there are an infinity of choices because chicken is SOOO versatile.  I shred the chicken after that first meal so it is ready to go.  This is SUCH a time saver.  Last night I needed a quick meal and was able to prepare and bake something in less than a half hour (my taquitos only took 15 minutes to bake).  Sometimes I'll freeze meal-size portions of chicken and pull it out the morning or afternoon I need it to thaw.
The Recipe: Crock-Pot Chicken Recipe
The Ingredients:
just enough water to cover the bottom of a crock pot (you actually can skip this, and you'll still be amazed with how much water comes out of the chicken!!)
optional, 1/4 cup olive oil
optional, 2 T minced garlic
optional dash Cayenne pepper
optional, 2 T Italian seasonings, or seasonings of your choice
The Directions:
Place your chicken in the slow cooker, legs up for the whole chicken.  I never rinse mine, as the bacteria is killed upon cooking.
Combine olive oil, garlic and seasoning in a small bowl.
Rub or spoon on oil mixture.
Cook on low 6-8 hours, or on high for 4-5 hours.
Enjoy with a salad, and shred the rest of the chicken for chicken noodle soup, enchiladas, lasagna, chili, nachos, taquitos, or other yummy recipes.
Here are frozen chicken breasts:
The first day I slow cook a chicken, I usually serve chicken and a salad.  After that I have very flavorful chicken to add to a whole host of dishes like enchiladas, lasagna, chili, nachos, or other yummy recipes.  Then I crock-pot the bones with my vegetable scraps to make chicken broth.  It's practically free, and it's so, so easy!!
For what other recipes do you use chicken?  We'd love to hear in a comment.
Want some major zip to your chicken.  Have you tried…?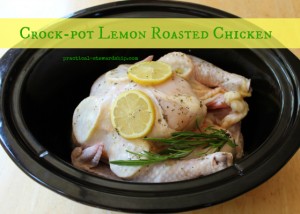 Go here for the complete list of recipes.
For more slow cooker inspiration, check out my Cookin' with the Crock-pot Board on Pinterest.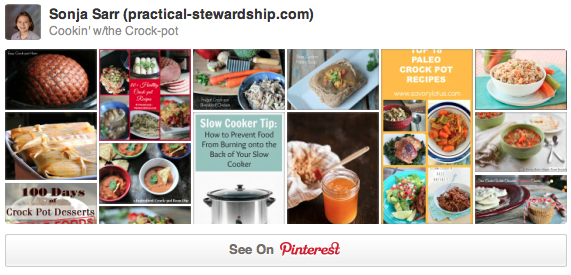 THIS POST MAY CONTAIN AFFILIATE LINKS THAT DON'T COST YOU ANY MORE MONEY YET, SUPPORT OUR BLOG EFFORTS, SO THANK YOU FOR YOUR SUPPORT!