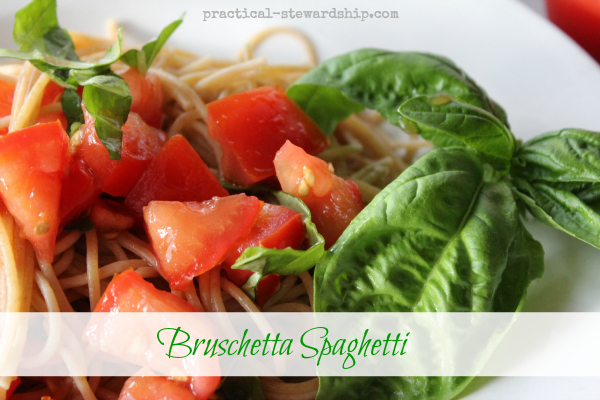 We had some tomatoes that needed to get used really fast.  I thought about making them into a homemade salsa, but I wanted to use the tomatoes in a main dish.  So what really sounded great was a raw tomato sauce.  I wanted to make something gourmet, yet, minimalistic, simple, easy, and tasty.  This recipe for raw tomato sauce totally fits the bill!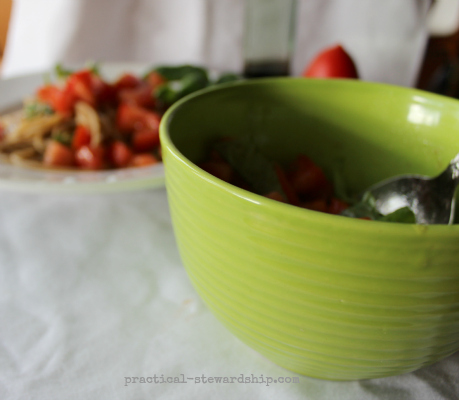 This has quickly become a family favorite in many ways.  The family loves the taste, and I love that this is a meal that can be put together when I don't know what else to make, and the day gotten away from me.  By the time the pasta is done cooking, the fresh sauce has been prepared, has had time to rest, letting the flavors come together, and is ready to be served.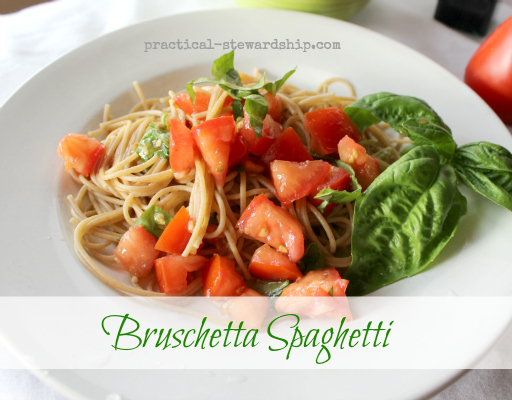 You can chop the tomatoes by hand (as shown above), or blend the tomato sauce (as shown below).  Both ways are fabulous.  Its depends on what texture you desire.

Adapted from Southern Food.
The Verdict: The first thought that came to me after eating this raw tomato sauce was "bruschetta"!  It has all of those incredible flavors of the tomato, basil, and olive oil.  You can totally use this recipe on little baguettes, you just might want to halve the recipe.
All of my kids love tomatoes, and always gobble this up.  They like the tomatoes hand chopped best.  They love their salad greens topped with this bruschetta as the bruschetta makes an excellent chunky dressing.
Easy Raw Tomato Sauce or Bruschetta Spaghetti
Yield 4 -6 Servings
Ingredients
Approximately 3 large tomatoes (about 1 to 1 1/2 pounds of tomatoes)
1/4 cup olive oil
1/2 red onion, chopped, optional
1/4 to 1/2 cup chopped fresh basil, or 1/2 t dried basil
2 T garlic cloves, minced
1 t balsamic vinegar, optional
1/2 t sea salt, or to taste
black pepper, to taste
Instructions
Optional, peel tomatoes.
Quarter tomatoes, and remove seeds.
Place olive oil, onion, basil, garlic, and vinegar in a food processor or a blender, and pulse to combine.
Add tomatoes, and pulse until you reach the desired consistency. Alternatively, you can hand chop the tomatoes and mix everything in a bowl.
Add salt and pepper to taste.
Optional, let sit for 20 minutes (if you can be patient:) for the flavors to combine.
Serve over one pound of your favorite noodles, salad greens or serve on your favorite bread.
Have you ever made your own salsa?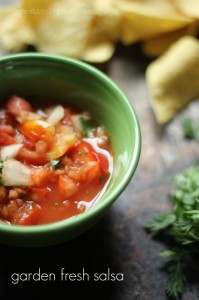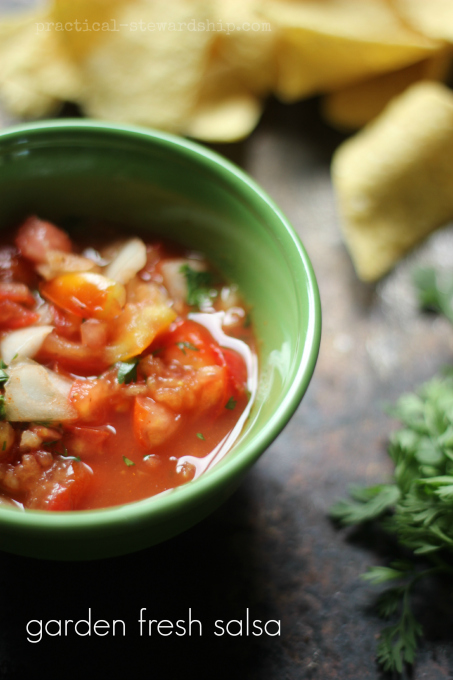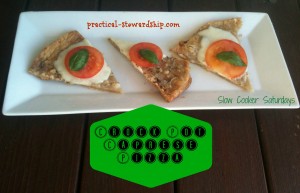 THIS POST MAY CONTAIN AFFILIATE LINKS THAT COST YOU NO MORE MONEY, BUT SUPPORT OUR BLOGGING EFFORTS. THANK YOU!