Pumpkin Banana Crumb Breakfast Muffins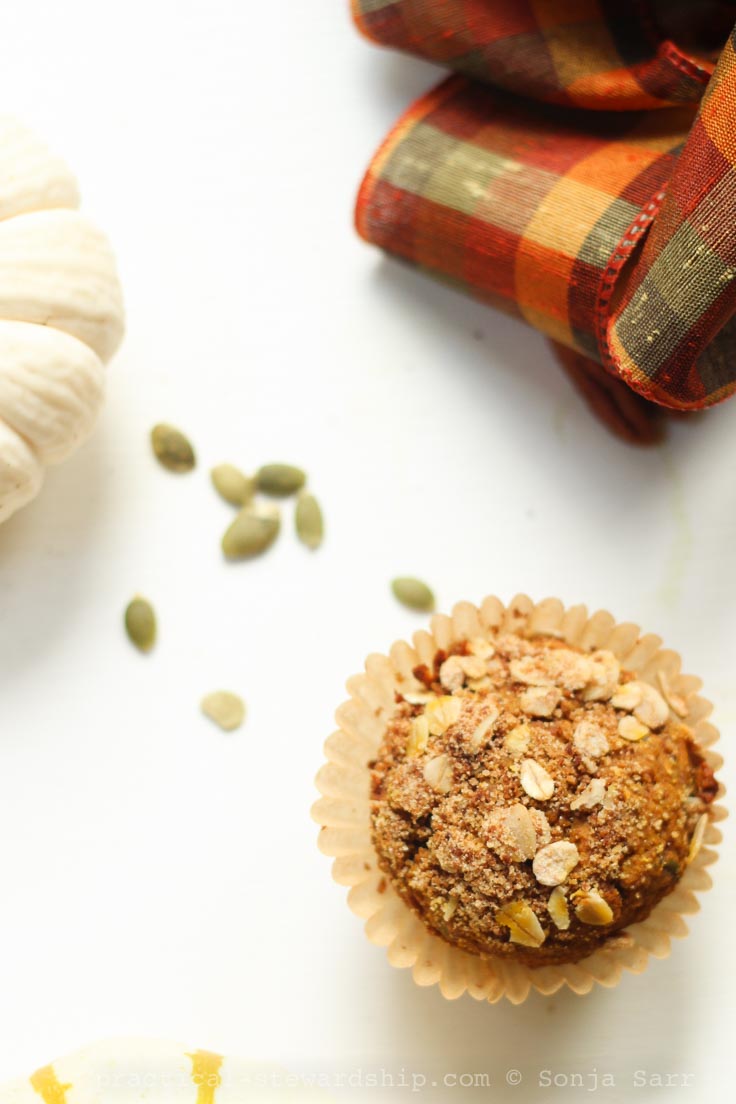 Each morning I want to kick start my family off on the right foot. That start always involves breakfast. I can't begin a day without eating at least something. If you are a breakfast-skipper, I'm gonna try to understand you better because, frankly, I don't know how you do it. I've gotta have something.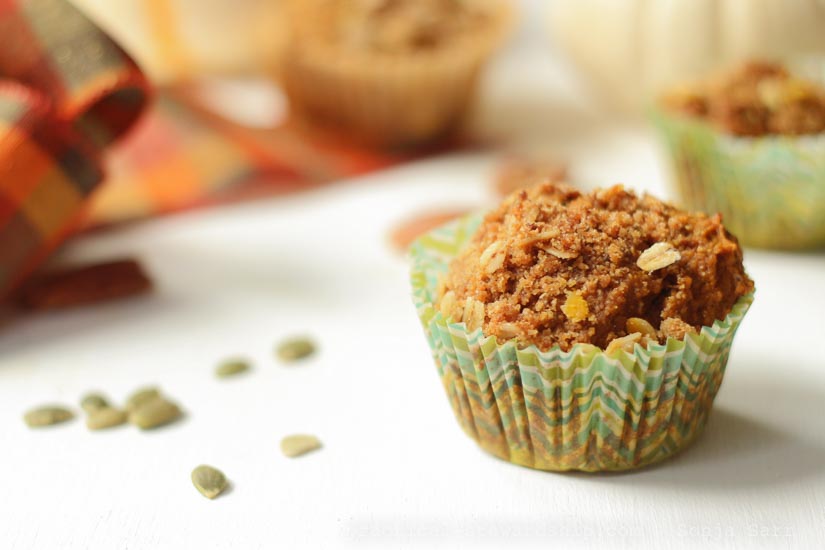 Anyway, when I see the word breakfast in a recipe, to me it means it's healthier in someway. Agreed? I thought so. At least that's how I think when I add the word breakfast in a recipe that I've posted.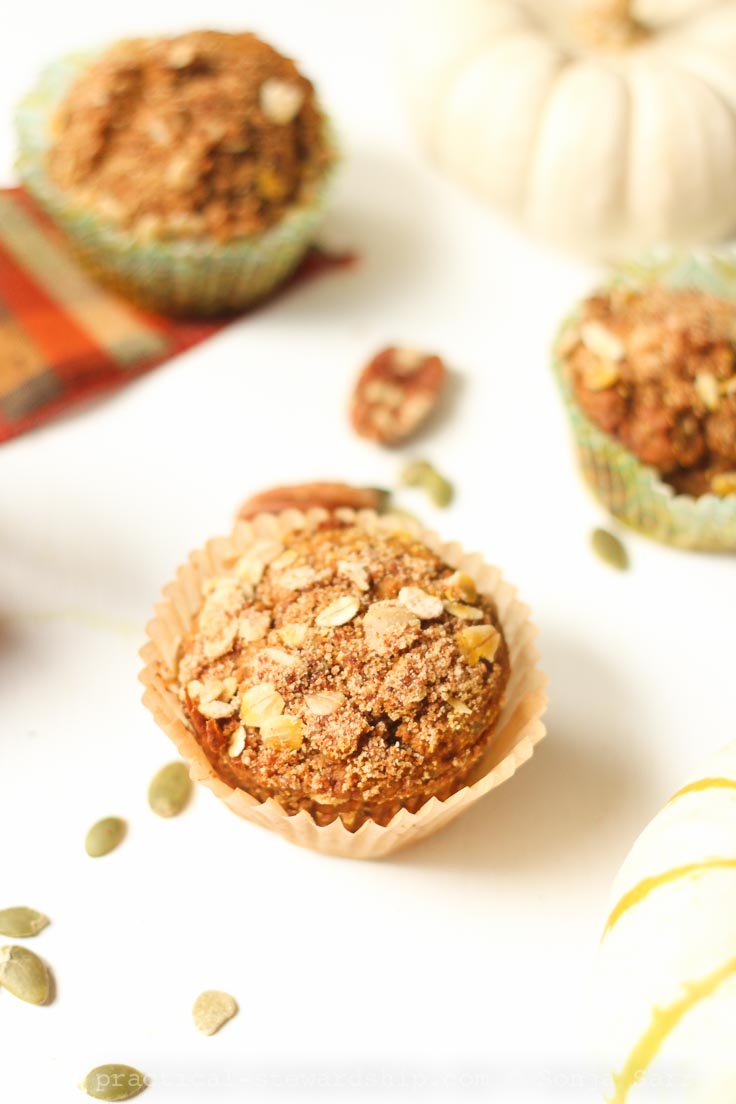 So here's to a healthy breakfast muffin infused with fall flavors. I've made it with whole wheat flour (I use the white whole wheat from Trader Joe's). Originally I had taken my Double Chocolate Banana Breakfast Muffins, and made it with only pumpkin purée and no bananas. The muffin just wasn't sweet enough in my book, and I didn't want to add extra sugar. Sooo I used some mashed up banana along with coconut sugar to sweeten the deal avoiding the additional sugar. They're dairy-free with the coconut oil and non-dairy milk (but you can use dairy milk if you really want). And I've filled the muffin with all sorts of wholesome seeds like hemp, flax, pumpkin and chia and then some pecans for protein, fiber, and all-around general good health. Pecans are simply the best!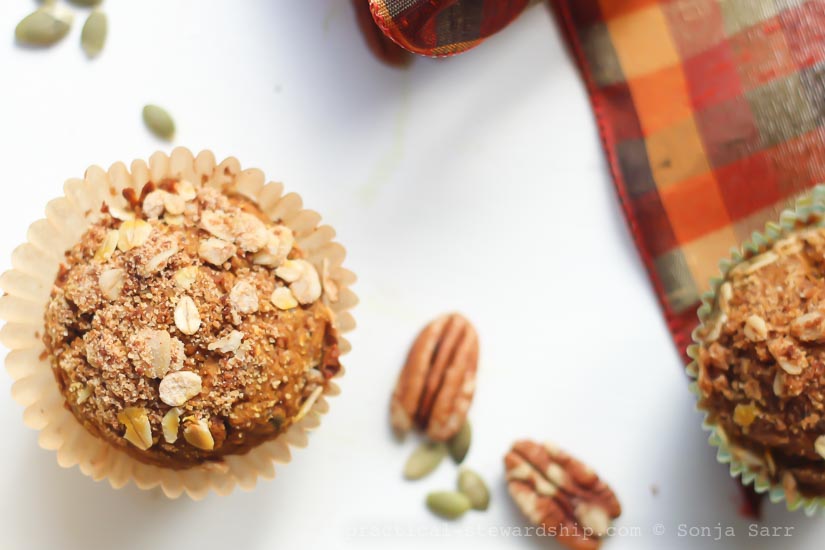 Sound like a good start to your day? Not only have we had these for breakfast, but they make a great on-the-go snack, and we've even been known to have these for dessert. The crumble top makes this.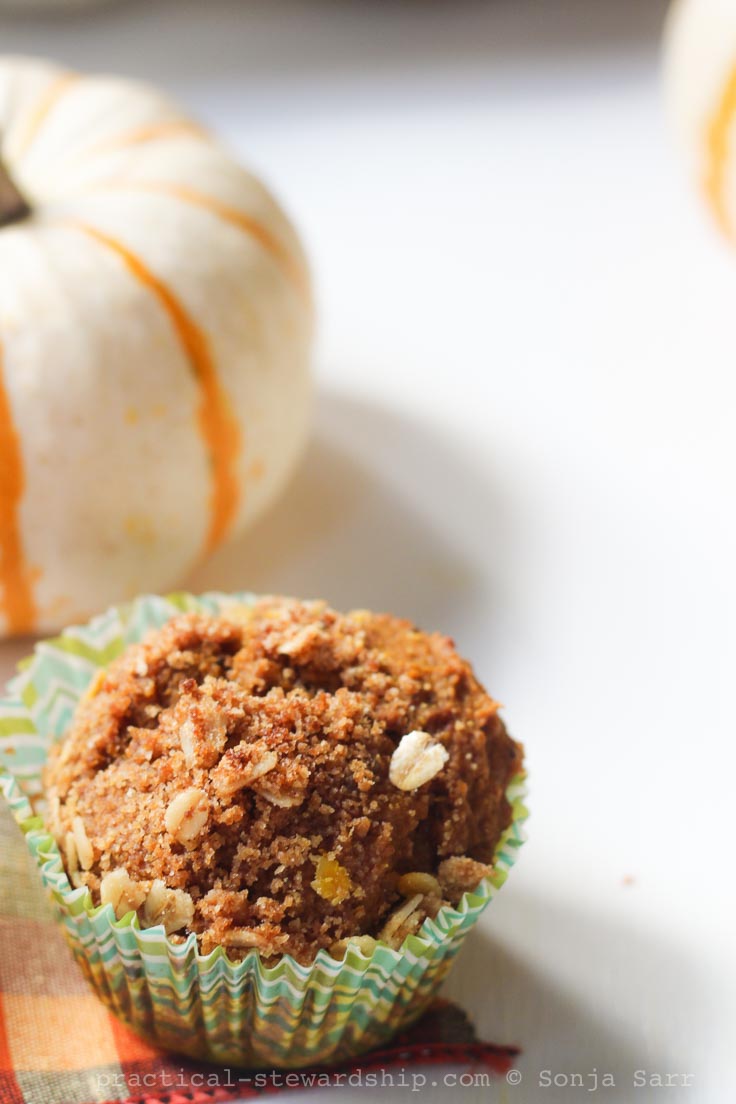 And if it isn't fall or you just don't want to use pumpkin, feel free to make this with exclusively banana purée, and you can omit the cinnamon, cloves, nutmeg, and ginger if you must. I use about two mashed bananas and fill the rest the pumpkin purée to make 1 3/4 cup. Learn how to make pumpkin purée in a crock-pot here.
Pumpkin Banana Crumb Breakfast Muffins
Ingredients
1 1/2 cups white whole wheat flour
2 Tbs baking powder
3/4 tsp salt
3 Tbs ground flax seed
1 Tbs + 1 tsp cinnamon
1/2 tsp nutmeg
1/4 tsp cloves
1/4 tsp ginger
1 3/4 cup pumpkin purée/banana mixture (I use 2 bananas and fill the rest with pumpkin purée to make 1 3/4 cup)
2/3 cup coconut sugar or granulated sugar of choice
1 egg
1/3 cup coconut or almond milk
1/2 cup coconut oil, melted
1 tsp vanilla
1/3 cup pecans
1/4 cup pumpkin seeds (pepitas)
1 Tbs chia seeds
1 Tbs hemp hearts
Crumble Topping
1/4 cup flour
1/4 cup oats
2 Tbs coconut sugar, or granulated sugar of choice
1 Tbs coconut oil, melted
Instructions
Mix first 8 ingredients in a large bowl.
Add remaining 10 ingredients (not including Crumble Topping), and mix until just combined.
Mix crumble topping in a small bowl.
Preheat oven to 375 degrees.
Grease a standard-sized muffin tin well, or use paper liners.
Fill 3/4 full, and sprinkle each muffin with 1 tsp of crumble topping.
Bake approximately 22 minutes or until a toothpick inserted in the middle of the muffins comes out clean.
Enjoy, and store in a cool dry container for up to three days.
Wanna make super frugal pumpkin purée in the crock-pot?
Here's more pumpkin love…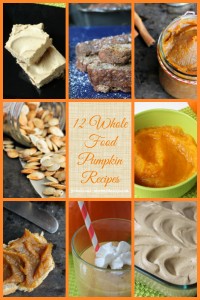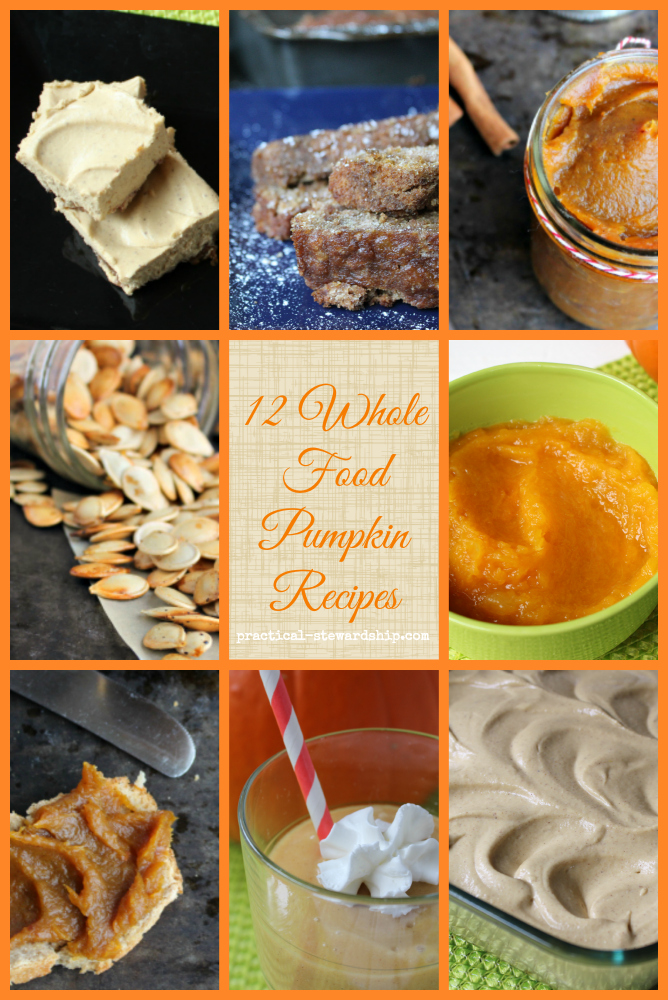 GO HERE FOR THE COMPLETE LIST OF RECIPES. 
THIS POST MAY CONTAIN AFFILIATE LINKS THAT COST YOU NO MORE MONEY, BUT SUPPORT OUR BLOGGING EFFORTS. THANK YOU!