Easy No Mayo Coleslaw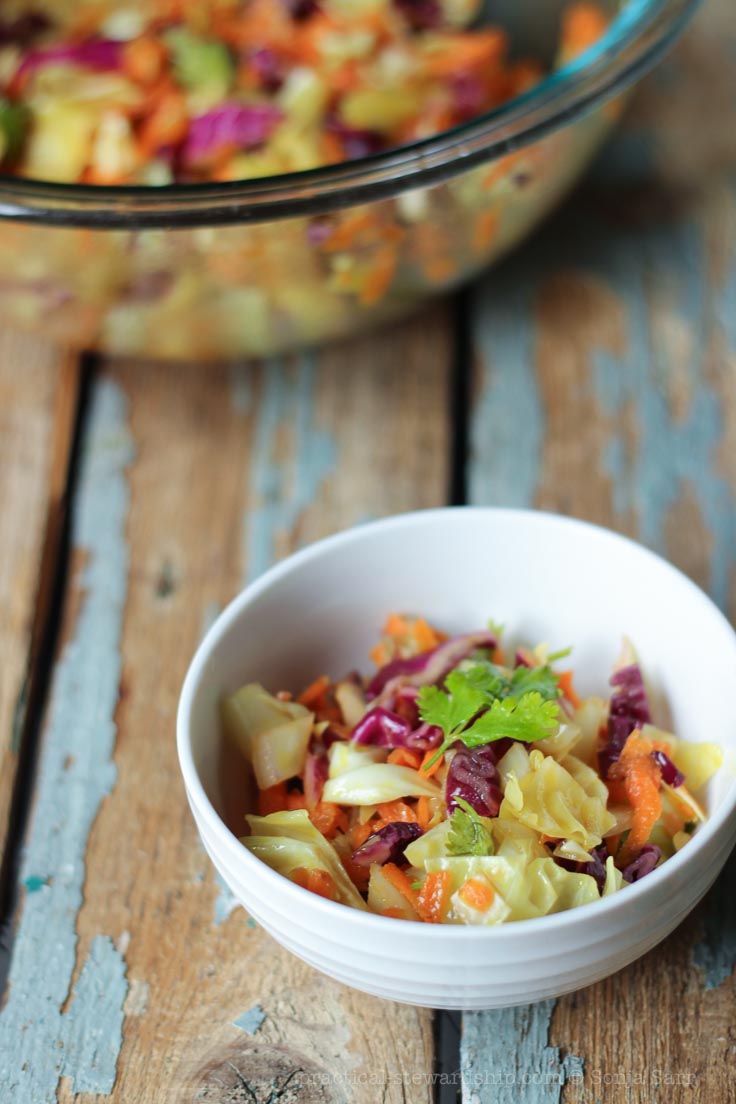 My love of coleslaw started back in the 80s while enjoying a box of good ol' Kentucky Fried Chicken when I was barely knee high to my mom. Then as a teen, my first job was at KFC. It was a greasy job, but someone had to do it. While working there, I had the opportunity to partake in many a portions of slaw.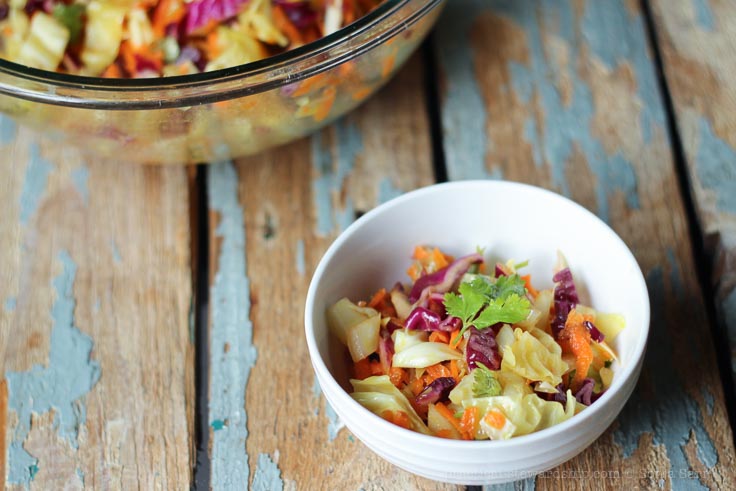 My mom could never make a good copycat KFC coleslaw, and it wasn't for lack of effort. Then I married a mayo-hating man, so I didn't even try to make my own.
Fast forward several years later my mother-in-law, Mary, introduced me to this easy no mayo slaw. I instantly fell in love with it when we had it atop of some breaded fish sandwiches she made. Mary uses the seasonings from a package of Top Ramen, but I use my own seasoning recipe. So you can substitute the ingredients as desired.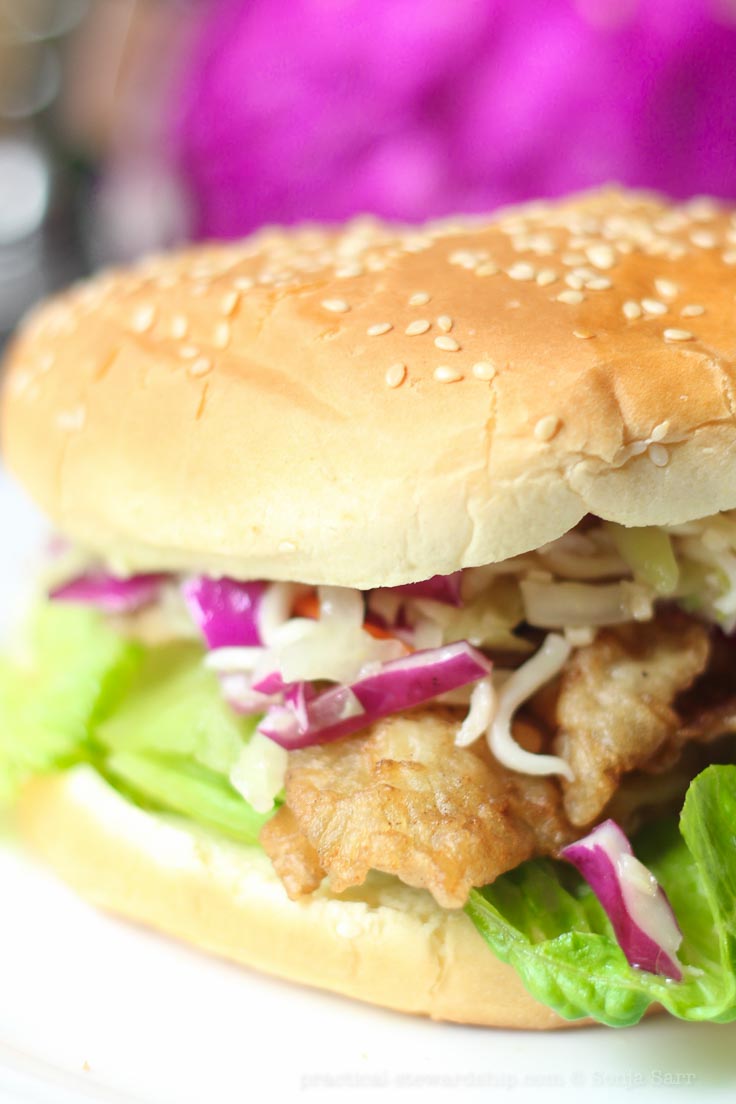 There's nothing hard about this recipe, it comes together quickly, you can prepare it hours ahead or the day before and it's healthy: that's a win-win-win-win. If you buy the pre-shredded bags of cabbage, this recipe comes together with lightening speed. And for those who love crunch, coleslaw might just be the best salad out there.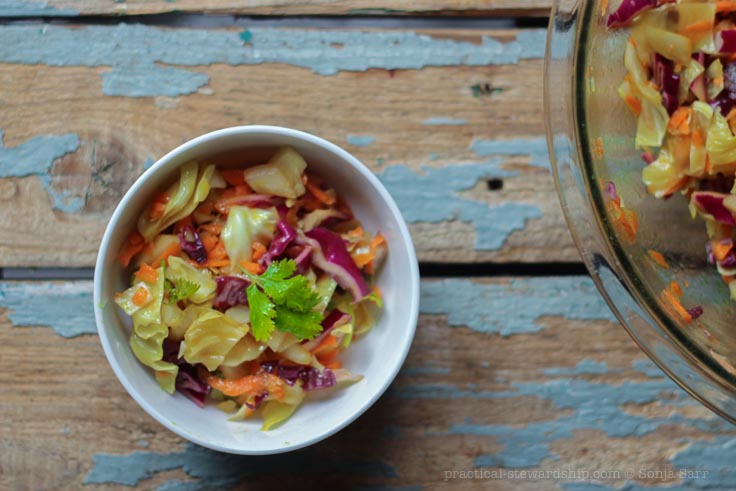 This works great as a side with your typical fried chicken and biscuits. You can add shredded chicken to it for a stand alone main dish. But our favorite way to have this slaw is paired with a spicy pulled pork on a whole wheat bun, where the bun soaks in the juices of the slaw and pork. Nothing like it!
No-Mayo Coleslaw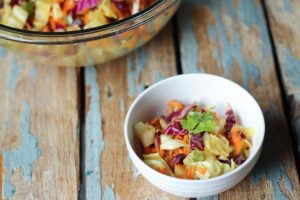 Ingredients
Half a Head of Green Cabbage, shredded
Half a Head of Red Cabbage, shredded
Half a White Onion, diced
2-3 Carrots, grated
1/2 Cup Olive Oil
1/4 Cup Vinegar (I use apple cider, but white will do)
1 teaspoon onion powder
1 teaspoon garlic powder
1/4 teaspoon ground ginger
1/4 teaspoon turmeric
1/2 teaspoon sugar, optional
1 teaspoon salt, or to taste
1/2 teaspoon pepper
Optional one package ramen noodle, crushed 
Instructions
In a large bowl combine the cabbage, carrots and onions.
In a small bowl whisk together olive oil, vinegar, onion powder, garlic powder, ginger, turmeric, sugar (if using), salt, and pepper.
Pour olive oil mixture over cabbage mixture, and mix well. Taste, and add addition sugar, salt, and or pepper if desired.
Courses Side, Lunch, Dinner
If you like cabbage, you may want to try the Sesame Ginger Cabbage Salad, 

or the Citrus Cabbage Salsa.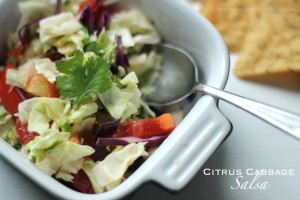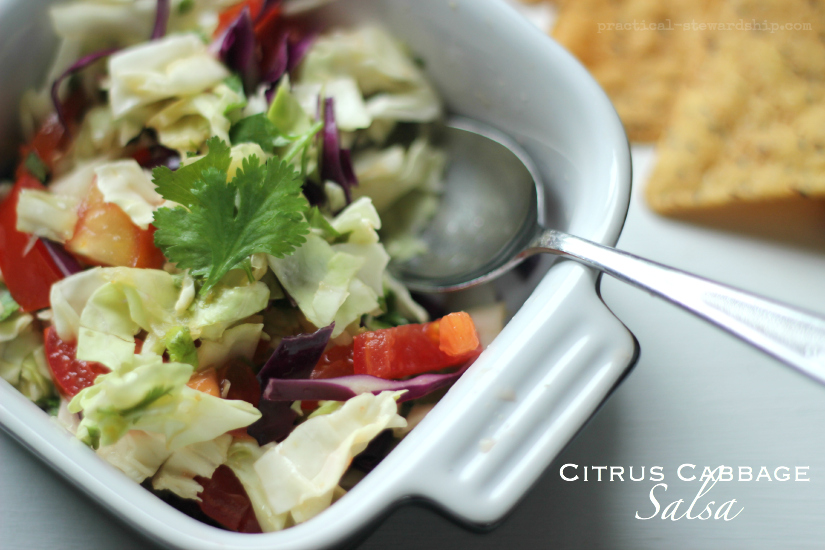 GO HERE FOR THE COMPLETE LIST OF RECIPES.
THIS POST MAY CONTAIN AFFILIATE LINKS THAT COST YOU NO MORE MONEY, BUT SUPPORT OUR BLOGGING EFFORTS.
SaveSave
SaveSaveSaveSave