How do you create a no bake brownie that actually tastes like a brownie?  And it doesn't use flour.  And it's gluten free.  And it's vegan.  Welcome to the wonderful world of dates.  As long as you finely process the dates, the brownies end up a nice gooey consistency.
No Bake Chocolate Peanut Butter Brownie Bite Recipe
Ingredients
1 1/2 cup of dates
1/2 cup of peanut butter
1/2 cup walnuts
2 T cocoa powder

optional 1/3 cup oatmeal (use certified gluten free oats if needed, or you can omit the oats. The balls will just be more moist without the oats.)
Instructions
Blend all ingredients in a food processor until the mixture forms one big ball.
Remove, and roll into 1 inch balls or shape into bars.
Enjoy!
Refrigerate leftovers in an airtight container for up to a week.
http://practical-stewardship.com/2012/01/13/no-bake-chocolate-peanut-butter-brownie-bite-recipe/
Other recipes you may enjoy: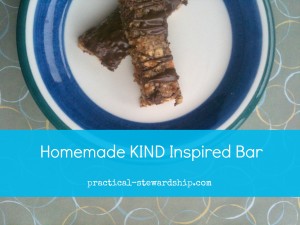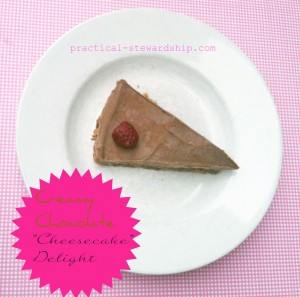 Raw Vegan Chocolate "Cheesecake"
2 or 3 Ingredient Chocolate Nut Clusters
Go here for the complete list of recipes.
We would love to hear from you!  Feel free to comment.  Get free e-mail updates by subscribing here.  Follow us on Facebook and Twitter. "Moreover, it is required of stewards that they be found faithful" (1 Corinthians 4:2 ESV). Thanks for visiting!
Sonja