No time like the present to enjoy a slice of Double Chocolate Yogurt Zucchini Bread.  **If you need a dairy-free version, see the verdict just above the recipe.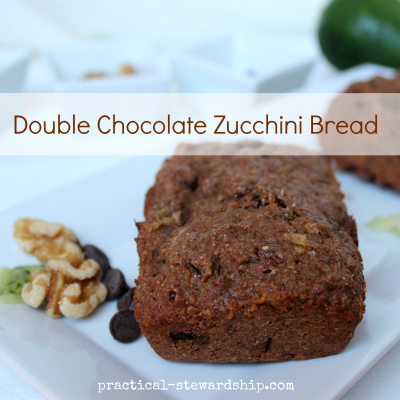 With zucchini in season currently in the Pacific Northwest, we have enjoyed the abundant crop in different ways, in eggs, in zucchini bread, sauteed, etc….  When I was at my friend Merri's house last week, she put small raw portions in our salad.  I had never thought of eating it raw before.  I love continually learning about whole foods!!
In the last decade I have made zucchini bread several times.  My friend, Jolie, came over a few months ago, and we made a healthified version of her go-to zucchini bread recipe.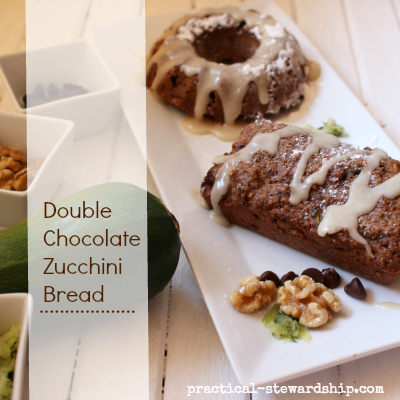 In the last couple of weeks, I've been wanting to make a chocolate zucchini bread.  By the way, my first attempt was a miserable failure since I tried to adapt a spelt flour recipe with white whole wheat flour, and I ended up with way too much dough for two breads.  I baked it for two hours, and it was still doughy.  I had to throw both of them out. I told my friend, Teresa about my miserable failure, and she said she had a zucchini bread recipe she liked, so I adapted it to add chocolate, chocolate, and chia seeds.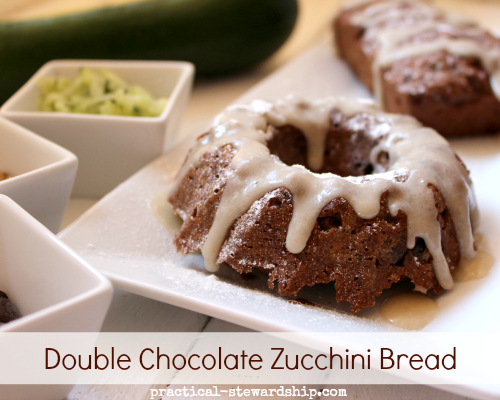 The Verdict:
How we love this recipe so much!  The first time I ate it, I didn't want to stop eating it.  I had to tell myself, "no more"!  It's so moist and tasty.  Such a great snack!!
Learn from my mistakes!  This recipe makes one loaf, plus you may have additional dough.  If you ever have too much dough, don't keep filling up your pan.   Your pan should only be filled about 2/3.  Make a mini loaf or something.  I haven't tried it with this particular recipe, but you can cook banana and zucchini bread dough recipes in a waffle iron.
**Update 8/21/13: For a dairy-free option, I used a 1/2 cup of almond milk instead of the 1/4 cup yogurt, the lemon juice instead of the sour cream, and I used 1/2 cup of coconut oil instead of the 6 T butter.
Double Chocolate Yogurt Zucchini Bread Recipe
Ingredients
See dairy-free notes in The Verdict above.
2 cups whole wheat flour (I use the white whole wheat from Trader Joe's)
1/3 cup cocoa powder
1 t baking powder
1 t salt
2 t ground cinnamon
1 t allspice
2 eggs
1 T lemon juice or sour cream
1/4 cup plain or vanilla yogurt
6 T butter (can try coconut oil), slightly melted
1 1/2 cups organic sugar (I use the evaporated cane juice from Costco)
1 t vanilla extract
1 1/2 cups packed grated zucchini that has been squeezed of its water (optional substitute PART of the zucchini for spinach-they are both green, right?)
1/2 cup dark chocolate chips
optional, 3 T TriMix (1 T wheat germ, 1 T wheat bran, 1 T oat bran)
optional, 2 T chia seed
optional, 1 T ground flax seed
Instructions
Combine wet ingredients.
Combine all dry ingredients.
Combine wet and dry ingredients together.
Pour into greased 9''x5'' loaf pan 2/3 full.
Bake at 375 degrees for 45-55 minutes, or until a toothpick comes out of the middle of the loaf clean.
Cool, slice, and enjoy!
Have you tried making your own yogurt? It's really so easy!!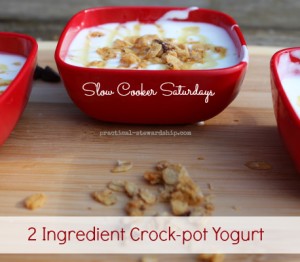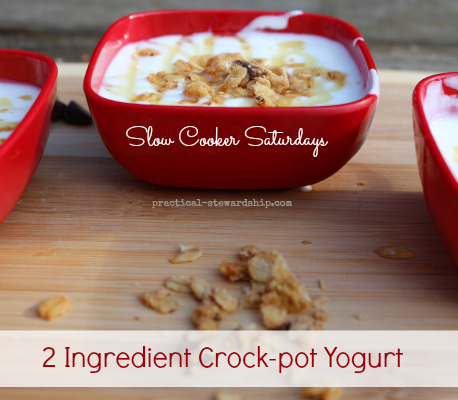 Go here for more zucchini recipe ideas.

THIS POST MAY CONTAIN AFFILIATE LINKS THAT COST YOU NO MORE MONEY, BUT SUPPORT OUR BLOGGING EFFORTS. THANK YOU!