Do you know what you spent on groceries last year? Monthly? Weekly? I don't know exactly what I spent for the whole year of 2013, but every fall for the past seven years I have recorded every grocery expenditure, regardless if I paid cash or used the debit card, or if it was a one dollar expenditure or a one hundred dollar expenditure. I recorded my finding for 10 weeks starting in September through the first part of November. You can go here to read about what I spent in 2012, and go here for what I spent in 2011.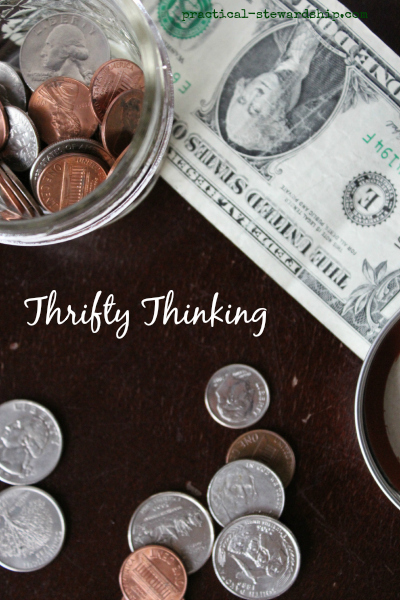 If you have never kept track of your grocery expenses and you want to reduce expenses and save money in general, it's time to track those groceries receipts! You've gotta know how much is going out so you can get a reign of what you can save.
During these 10 weeks every time I was at the store, I would open a Google doc and record the date, store, and amount I spent. That's it. I added up what I spent each week, ending up with a weekly total. Then I added up the weekly totals, and divided by 10 weeks to get a weekly average.
For a quick reference, here is what I averaged for groceries per week for the last 6 years, along with the four week average to get a "monthly" total.
2007: $ 42/week              =$168 for 4 weeks
2008: $55/week               =$220 for 4 weeks
2009: $67/week               =$268 for 4 weeks
2010: $ 74.89/week         =$299.56 for 4 weeks
In 2013 when I looked back at fall 2012 I knew our grocery bill had drastically increased for a few different reasons.
We were buying bigger quantities of whole foods.
We were buying more organic food.
The mouths we feed are getting bigger. Our eight year old just keeps asking for more and more food, "I am hungry mom. What can I eat?" I hear this E-VER-Y DAY! But it's good! It means I have a daughter to feed!
Gas is more expensive, which affects the price of everything including groceries.
And frankly there aren't many coupons for one ingredient items.
I honestly was pleasantly surprised looking at our 2012 totals because I thought they would be way higher than they actually were in reality. The increase was still fairly large comparing 2012 to 2011, but it was smaller than I expected.
On the other hand, looking at the totals for 2013, as you'll soon read below, makes me want to cover my eyes to the reality and hide under a dark blanket. Yet, I have to look at it and own it. I cringe at the drastic amount we are spending each week on groceries, but I completely expected the large grocery bill increase for the previously stated reasons. We HAVE to be okay with paying more if we want quality food and we have growing families.
And actually prepackaged food prices have gone way up, too. At least in the Pacific Northwest, we don't have any places we can double coupons anymore, either. It all makes me wonder, if I were to shop right now like I did in the past with all the prepackaged food and coupons, would I be spending about the same amount I do currently?? I kinda think, yes!
So here is the snapshot of what I spent last year on groceries in the fall of 2013 for our family of five…with two adults, a 8 year old, a 6 year old and a 4 year old:
| | |
| --- | --- |
| Week 1 | $172.24 |
| Week 2 | $119.99 |
| Week 3 | $120.78 |
| Week 4 | $188.52 |
| Week 5 | $123.29 |
| Week 6 | $78.36 |
| Week 7 | $206.01 |
| Week 8 | $155.69 |
| Week 9 | $191.42 |
| Week 10 | $70.24 |
And for the grand total averages, here is what we spent on groceries:
2013: $142.65 2013/week=$570.60 for 4 weeks
Does that seem like I am spending a lot to you? I am curious to know what others spend. According to the 2012 US Gallup Poll, the average American spends $151, so we are still below that average, and this is a year later. I guess I should rejoice! And really I am okay with spending more for better food.
In the last few years I have changed the way I buy groceries and where I buy them. I used to go to several stores each week armed with their respective ads and buy a few things from each store to get the best deals. I'd have my coupons ready, and be in and out. Well, now that most of the food we buy requires no coupon, I've drastically cut back on the amount of coupons I use, and I shop at:
Fred Meyer once a week for perishables.
Costco twice a month for produce and pantry items.
Winco twice a month for produce and bulk food items.
The Sno-Isle Co-op every month or two for bulk food items and select produce.
Trader Joe's once a month for select produce and select pantry items.
Grocery Outlet once every three months for organic packaged items-you can't rely on them to carry the same products consistently, though, so it's a surprise every time!
So here are a few things I am currently doing to keep grocery costs down and still eat mostly organic and whole foods:
I still look for good deals and stock up when I can.
I compare prices from one store to another, especially Costco Prices and WinCo Prices.
I shop mostly in the bulk section or buy in bulk.
I make most of our portable snacks like granola bars, although we do keep one prepared box of Fig Bars or some snack in the car to prevent us from eating out.
I am using mostly dried beans now instead of canned, although I keep cans on hand.
I buy one kind of meat to have per week, so when it's gone, it's gone and then we eat vegetarian meals.
I don't buy organic nuts (yet).
We almost exclusively cook all meals from scratch.
We have usually one soup night (or more) per week.
We use mostly cloth napkins.
What do you spend a week or a month for groceries? How do you keep your grocery bill down? We'd love to know!
Have you read Grocery Bill Snapshot 2012, or Grocery Bill Snapshot 2011?
Or Is It Time to Give Up On Coupons?
This post contains affiliate links that don't cost you any more money yet, support our blog efforts, so thank you for your support!