This easy Guacamole comes together quickly, and is much more tasty, frugal and fresh than store-bought guac.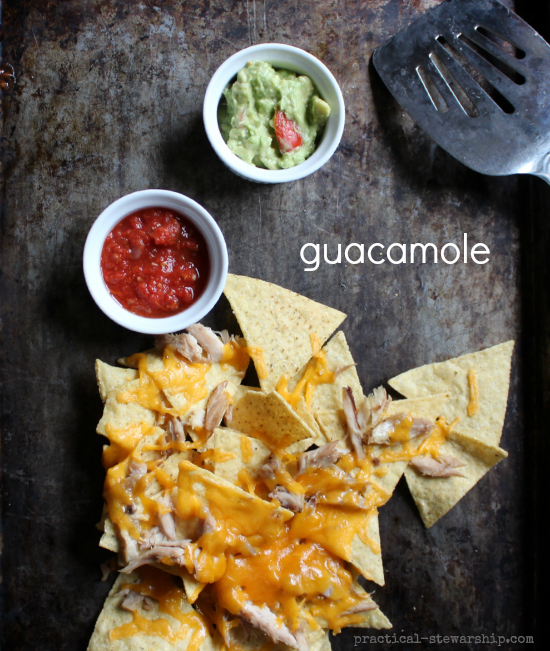 My dad loves to have guacamole.  My sister and I grew up having it all of the time, and even to this day, if we are having a family dinner at my house, no matter what the theme of the dinner is (pizza, pasta, chicken, soup, birthday, etc…), he'll usually bring some avocados and tomatoes to make guacamole.  We love it, and we don't complain of the array of tasty cuisine.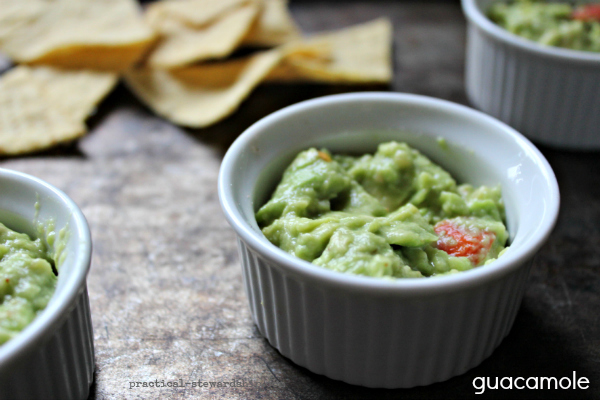 If you have never made guacamole, it's time to give it a shot!  It hardly takes any time at all, and it taste so much more fresh than what you can buy at the store.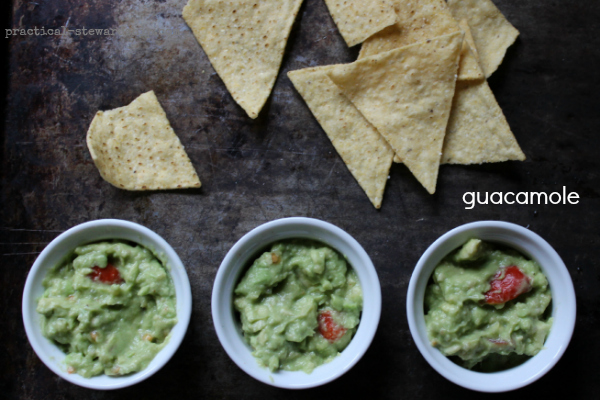 The Verdict: This has been a family staple, and we all love it!
Ingredients
2 avocados, peeled and diced
1 small tomato, diced
1/4 cup onion, diced
2 T lemon juice
1 t garlic powder
1/2 t salt
dash cayenne pepper
Instructions
Smash the avocado with a fork.
Add remaining ingredients and mix.
Serve immediately with nacho chips.
Refrigerate remaining guacamole for up to three days.
http://practical-stewardship.com/2012/01/10/guacamole-recipe/
**Pictures updated 12/13. Other recipes you may like…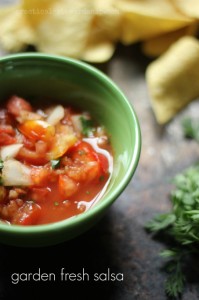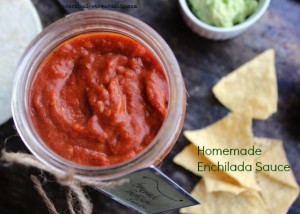 This post may contain affiliate links that cost you no more money, but support our blogging efforts. Thank you!