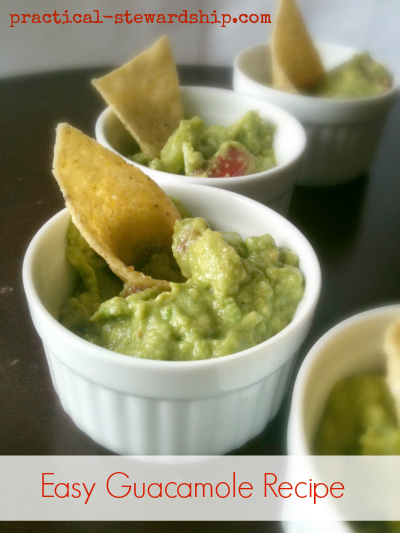 My dad loves to have guacamole.  My sister and I grew up having it all of the time, and even to this day, if we are having a family dinner at my house, no matter what the theme of the dinner is (pizza, pasta, chicken, soup, birthday, etc…), he'll usually bring bring some avocados and tomatoes to make guacamole.  We love it, and we don't complain of the array of tasty cuisine.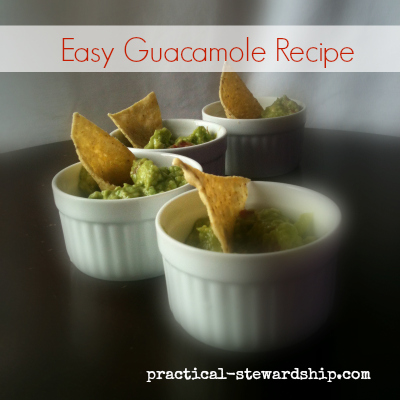 If you have never made guacamole, it's time to give it a shot!  It hardly takes any time at all, and it taste so much more fresh than what you can buy at the store.
Ingredients
2 avocados, peeled and diced
1 small tomato, diced
1/4 cup onion, diced
2 T lemon juice
1 t garlic powder
1/2 t salt
dash cayenne pepper
Instructions
Smash the avocado with a fork.
Add remaining ingredients and mix.
Serve immediately with nacho chips.
Refrigerate remaining guacamole for up to three days.
http://practical-stewardship.com/2012/01/10/guacamole-recipe/
The Verdict: This has been a family staple, and we all love it!
Other recipes you may like…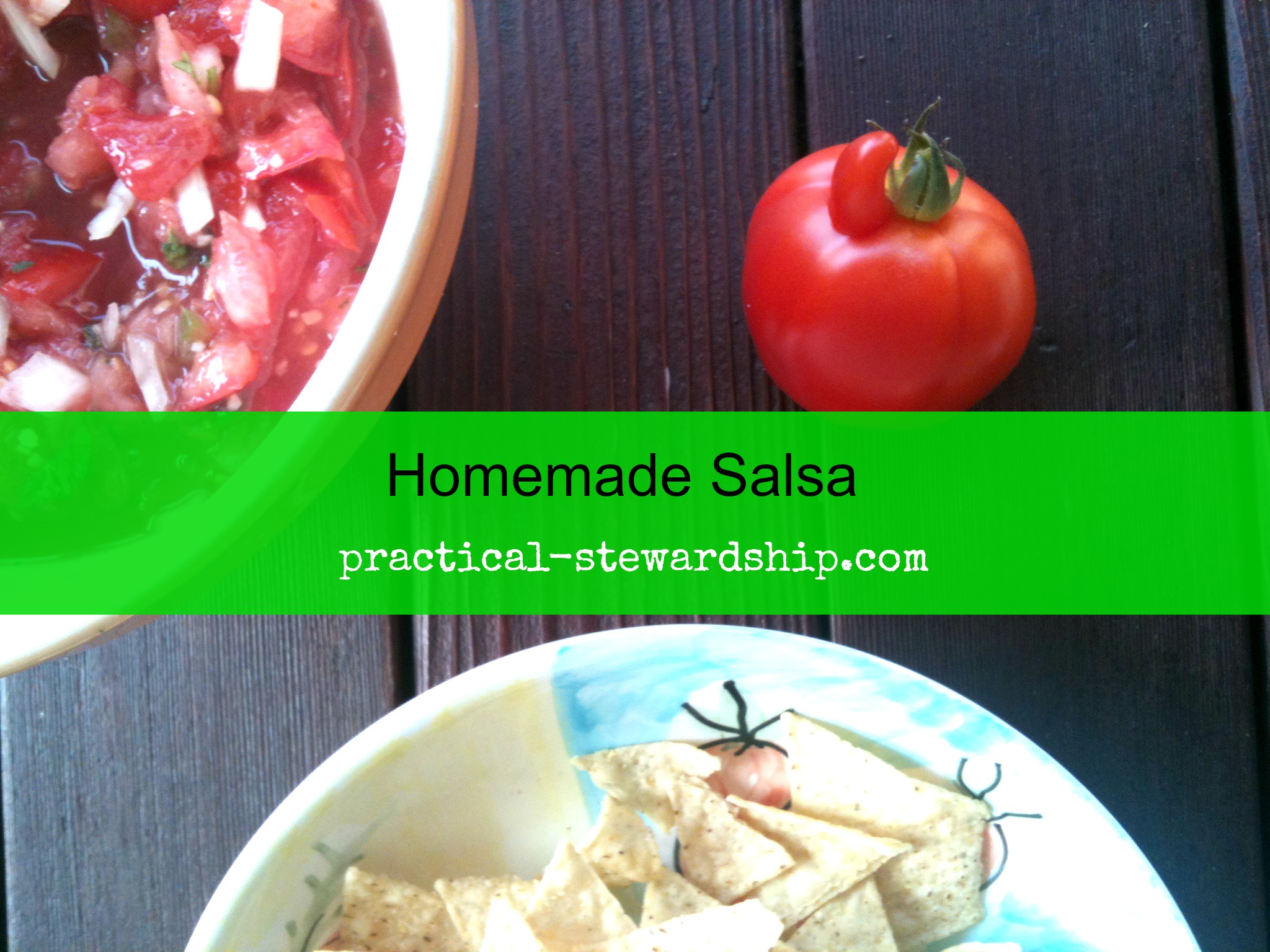 Go here for the complete list of recipes.
We would love to hear from you!  Get free e-mail updates by subscribing here.  Follow us on Pinterest, Facebook and Twitter. "Moreover, it is required of stewards that they be found faithful" (1 Corinthians 4:2 ESV). Thanks for visiting!
Sonja