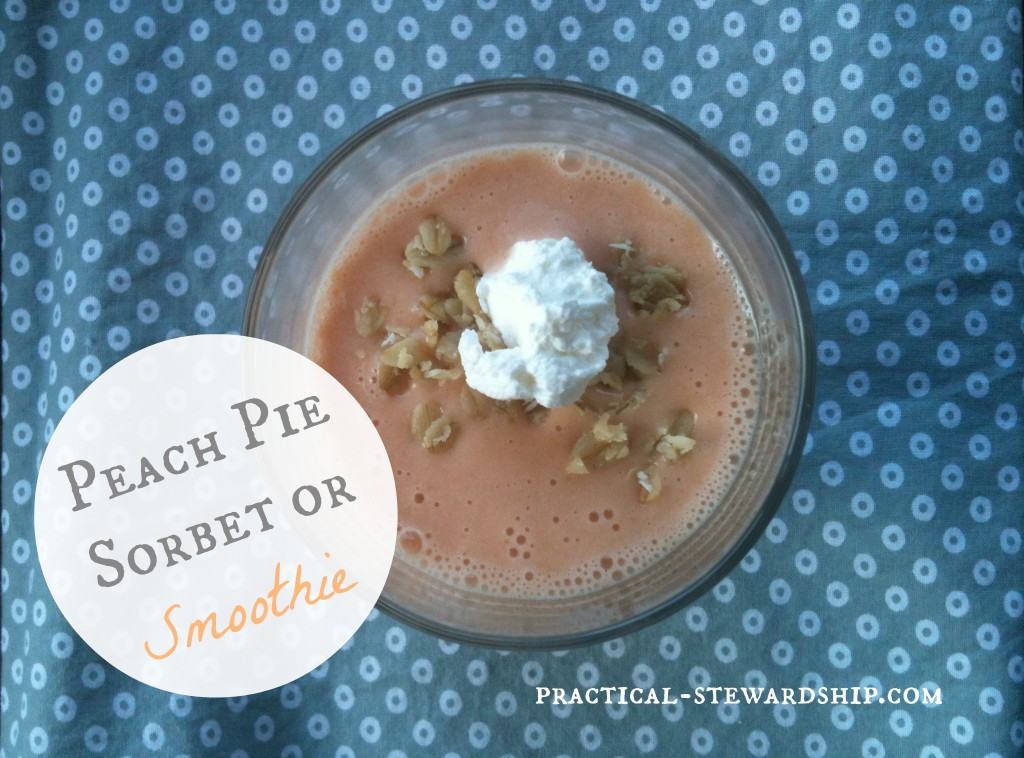 Merry Christmas!!!  I am writing this a few days before Christmas, so I am not writing on Christmas Eve.  I hope everyone has their preparations done and are able to enjoy the season with minimal stress.  I hope you take the time to rejoice and stop and think about the True meaning of the season.
Here is the latest installment of pie-inspired smoothies.  This unintentionally started as a sorbet.  Some of the best ideas come from mistakes, right?  When I first made the creation, it was so thick, like a sorbet.  I offered it to the kids sorbet-like, or I offered to turn it into a smoothie.  They all said, "SORBET!"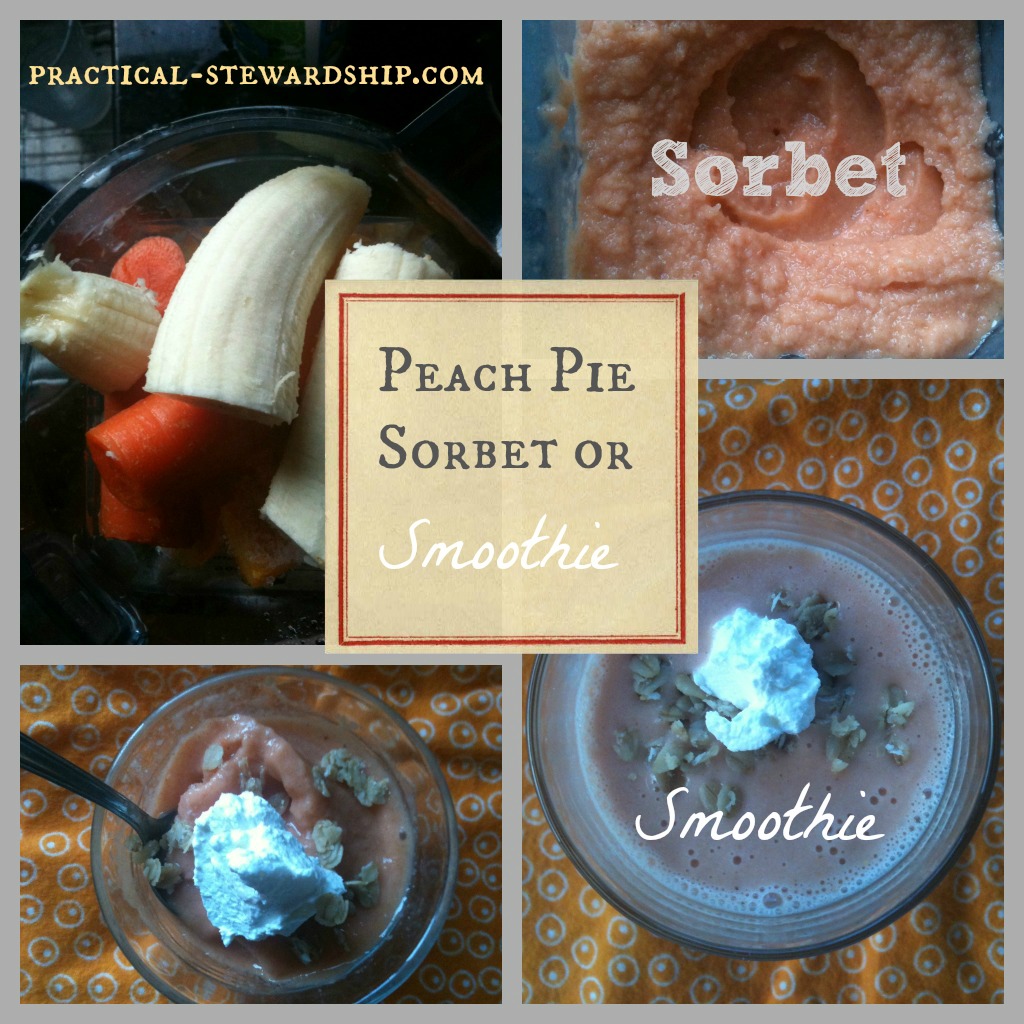 Peach Pie Smoothie Recipe

Ingredients
2 cups unsweetened frozen peaches
1 or 2 cups coconut milk, or milk of choice (amount of milk depends if you want a sorbet or smoothie)
1 cup ice, if needed
1 banana
1 carrot
2 T flax seed
1/4 t vanilla extract
1/4 t ground cinnamon
Pinch ground nutmeg
Pinch ground ginger or a sliver of ginger root
Instructions
If you want a sorbet, use 1 cup of milk, and if you want a smoothie, use 2 cups of milk.
Blend all ingredients, and serve immediately!
You can garnish with granola or crushed graham crackers (make gluten free if needed) and real or vegan whipped cream.
http://practical-stewardship.com/2012/12/24/peach-pie-sorbet-or-smoothie-recipe/
The Verdict: Now that I have done about 7 pie inspired smoothies, I can tell you that this is the one my kids absolutely loved the best.  I think it's because at first it came out like a sorbet, so more like ice cream.  They seriously couldn't get enough of it!!
I loved how it's naturally sweetened and doesn't have any additional sweeteners, but if you'd like, you could easily add a tablespoon of honey or organic sugar.
Have you tried…?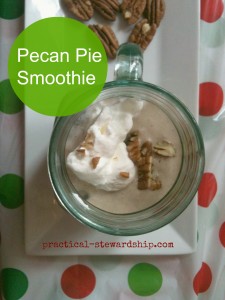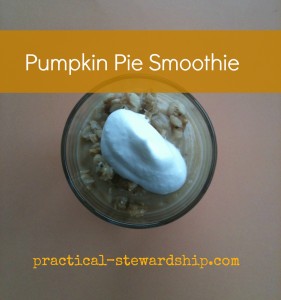 Want a code for a free shipping on a Vitamix?  Go here.
Go here for the complete list of smoothies and the complete list of recipes.
We would love to hear from you!  Get free e-mail updates by subscribing here.  Follow us on Pinterest, Facebook and Twitter. "Moreover, it is required of stewards that they be found faithful" (1 Corinthians 4:2 ESV). Thanks for visiting!
Sonja