For a sweet, creamy treat try a Raw Raspberry Creamy "Cheesecake". You can keep this raw raspberry cheesecake stored in the freezer and take one little treat out at a time. This creation is the first of the desserts that have inspired me to experiment and use different flavors including lemon, chocolate, grasshopper, and key lime.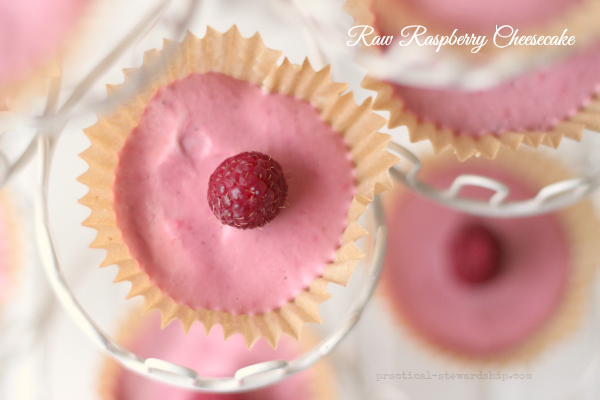 There is something so intriguing to me about fashioning food without dairy or flour and the creations tasting close to, as good, or better than the standard creations.  The base of this recipe is something that I would never of thought of on my own. Soak cashews, drain them and blend them with a few ingredients to make a creamy delight? What?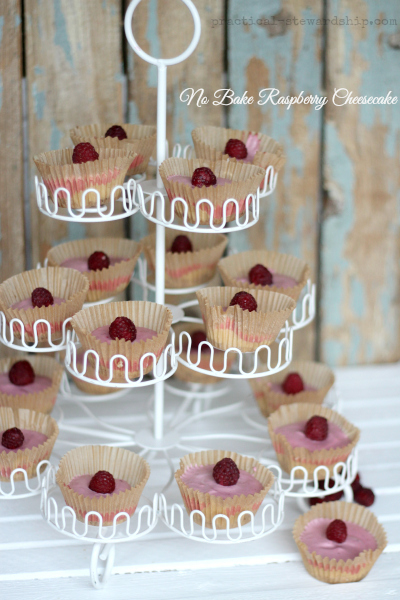 Well my food journey really started taking off when I started living on my own in 1995.  It has been an incremental journey, taking baby steps.  There have been some big stepping stones along the way, but the past nine months has propelled me further along than all seventeen years combined.  It started with the date back in August of 2011 when my friend Jen gave me a Lara Bar.  Since then, I've purchased many bunches of dates. The crust of this cheesecake is like a Lara Bar, being fashioned from dates and almonds.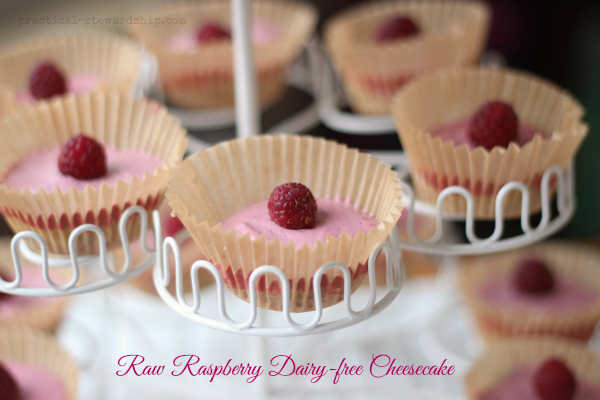 I stumbled across this recipe from My New Roots and modified it a bit.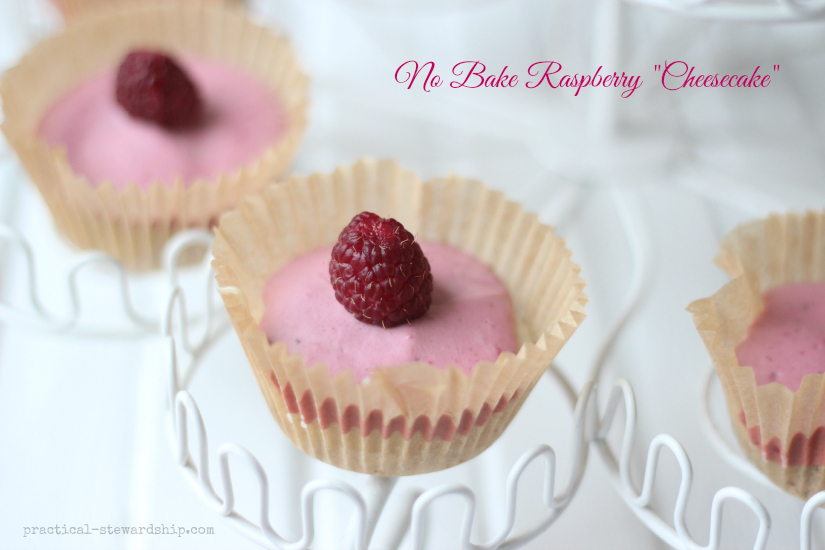 The Verdict: This such a smooth recipe (if you have a high powered blender).  The second time I made it, I used a little less honey than the recipe calls for because it's so sweet.  If you like sweet, use the full amount of honey. **Updated 3/14.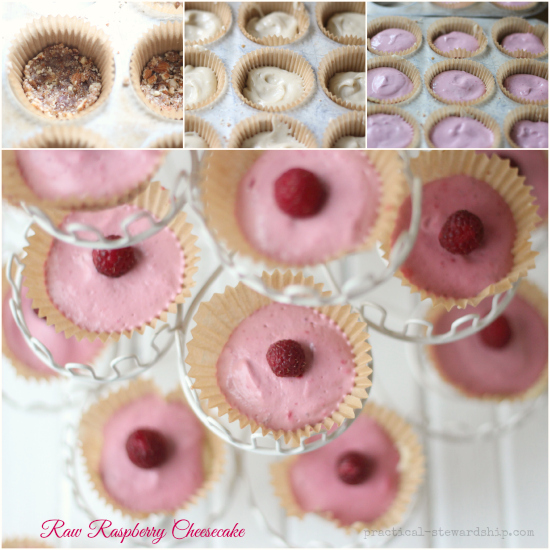 Time to take a bite. Yum!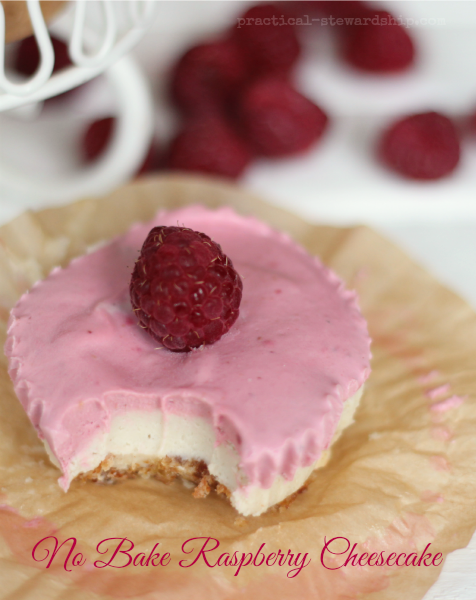 Raw Raspberry Creamy "Cheesecake" Delight
Yield 1 Standard Pie, or 20 Standard Muffin-sized "Cheesecakes"
Ingredients
The Crust Ingredients:
1/2 cup raw almonds (other nuts will work)
1/2 cup dates (soaked for 2 hours will make them easier to work with)
The Filling Ingredients:
1 ½ cups raw cashews, soaked for at least 2 hours
juice of 2 lemons
1 t vanilla extract
1/3 cup coconut oil, melted
1/3 cup honey, warmed (agave for vegan)
1 cup blueberries or raspberries (I have used frozen, and it's worked with both fruits)
Instructions
Process the almonds and dates. The longer they process, the finer the crust, so it's up to you. Add more dates if the almonds and dates don't stick together.
Fill a pie plate or muffin liners with your crust, and press it down well.
Combine the coconut oil and honey.
Put all filling ingredients minus the blueberries in a high powered blender, and blend until smooth and creamy.
Pour 2/3-3/4 of your filling mixture into the pie crust(s-if you are making mini "cheesecakes").
Smooth out the filling. I used a spatula.
Place the berries in with the remaining mixture, and blend until smooth. You may see some flecks of fruit.
Pour berry mixture on top of the pie plate.
Freeze to solidify, and enjoy!
Have you tried the chocolate version??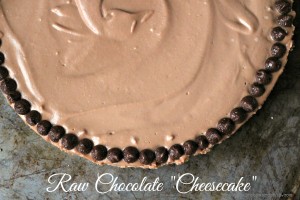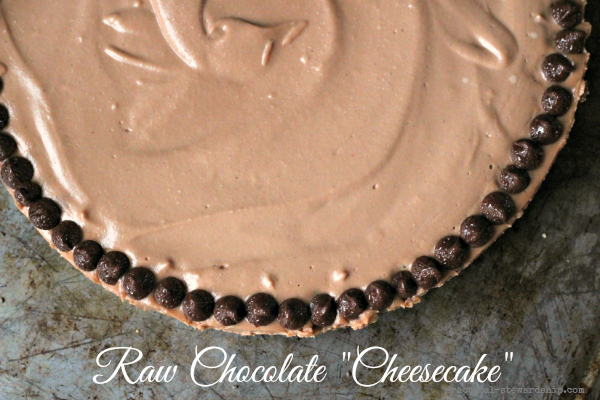 Want more raw cashew-based desserts?