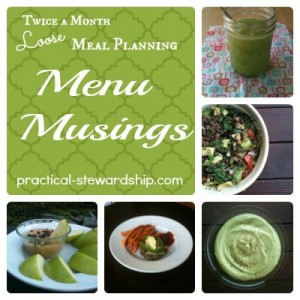 Skip to the bold for the meal ideas.
Every week is busy.  We all have the same 24 hours, but the end of the school year really took us out of the house a lot with graduation, graduation parties, barbecues, end-of-the year recitals and the like.  So not only did I not have to plan many meals, I wasn't home to blog to much.  And the time I was at home, I needed to keep up on laundry, and housework, etc….
I read a small little blurb in the June 7, 2013 edition The Daily Herald that grocery prices are set to rise in the next year.  According to the article, the U.N. predicts that the next decade will bring higher grocery prices because agricultural prices are rising, which are fueled by increasing energy costs, and rising demand of food.  According to the article, the days of cheap oil and farm goods is gone.  Rising grocery prices don't come as surprise.  Grocery prices have risen our whole lives.  They seem to rise, and stabilize, and then rise again.  I have been feeling the increase for quite some time.  The prices just haven't seem to settle lately.
I think you always get the best gauge of current grocery prices during holiday sales, since those times tend to show the rock bottom prices at which a store is willing to sell.  You can't find grapes, apples, or oranges for under $1/pound anymore.  I was curious about cereal prices and walked the aisles, seeing most at over $4/box, and you don't see conventional milk for $2/gallon anymore.  So watch prices the week of the 4th of July for a good price gauge.
With the rising grocery prices, it has made it easier in my mind to buy organic because they don't seem to be going up like the conventional prices.  Anyone else feel like this?
Since we've been out of the house so much I thought I'd share what we have done the last few weeks when we've been home, and my plan for this week.
Meal Ideas: BREAKFAST: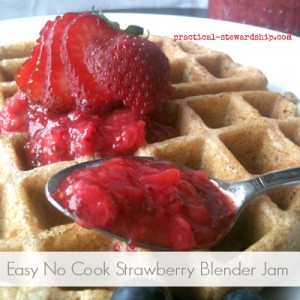 LUNCH:
DINNER:
SNACKS & DESSERT:
Do you menu plan?  What are you planning to make in the next couple of weeks?  I'd love to hear!!  See other menu plans here. Do you need some other culinary inspiration?  Go here for the complete list of recipes.
We would love to hear from you!  Get free e-mail updates by subscribing here.  Follow us on Pinterest, Facebook and Twitter. "Moreover, it is required of stewards that they be found faithful" (1 Corinthians 4:2 ESV). Thanks for visiting!
Sonja