One of our family's favorite main dishes is pizza, and there's nothing like basil pesto on a sourdough pizza crust!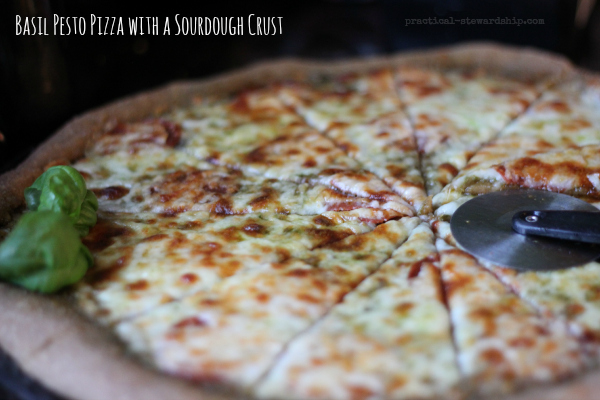 For the last four months I have done a lot of experimenting with sourdough, at least weekly, and sometimes, a lot more!  It's so amazing to me that with just a few modifications, you can create a variety of food with simple variations on a basic recipe.  One of the first things I tried to make with the sourdough start, after making the bread, was to make some pizza dough.  You do need some sourdough start for this recipe.  If you don't have any, haven't bought any on-line, or don't have access to a sourdough start through a friend, you can go here to learn how to easily create your own sourdough start with just 2 ingredients!!!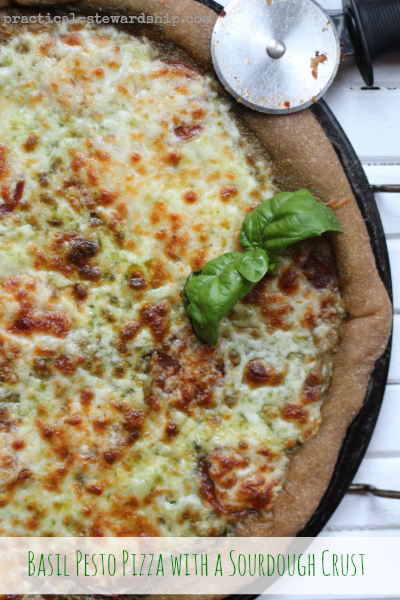 There are a few great things about creating food with sourdough in general.  One great thing about baking with sourdough is that I don't have to use commercial yeast anymore.  It cuts down costs, and it's a natural way of capturing yeast.  I also love that sourdough is healthier to eat because the nutrients are easier to digest as some of the starches have already been broken down in the soaking and fermenting process.
Some people with gluten intolerance can actually eat sourdough bread (seek a physicians advise first).  And eating fermented food is great for your body in general, including yogurt and sauerkraut, for all of those great pro-biotic benefits.  If you want to read more, I suggest reading what Kitchen Stewardship has to say about sourdough.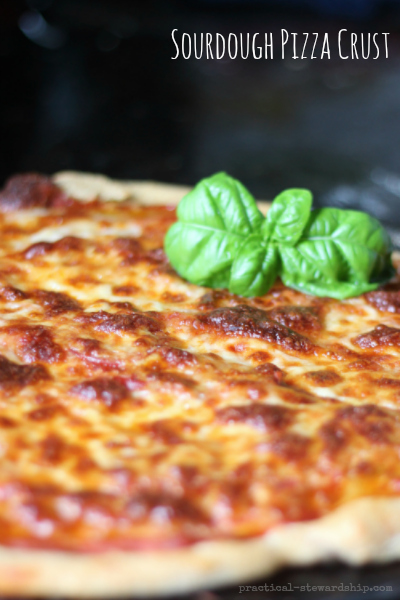 This is a recipe that requires some thinking ahead since you soak your bread overnight.  I do like thinking ahead the night before and putting my pizza dough together early.  I do it right after dinnertime the night before when I am cleaning up.   When I get to fixing dinner the next day, it really does make me feel like it's not a whole lot of work because so much has been done the night before.
The Verdict: I love the flexibility of sourdough!  Go here to read about how to make the classic sourdough bread.  We love this recipe and use it often to make bread sticks and calzones, too. This pizza is my favorite main dish with the basil pesto on it!!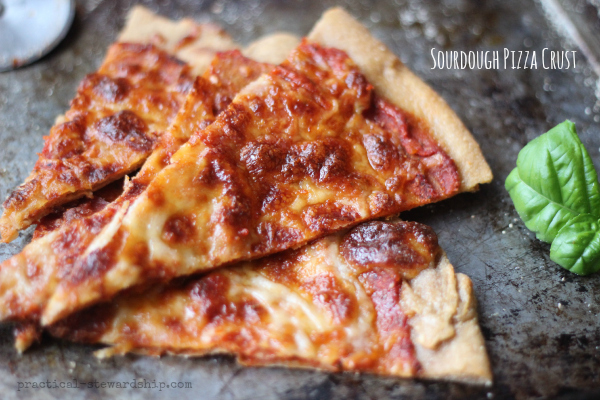 As an aside, last week I was able to meet another blogger for lunch, Serena, from Serena Bakes Simply From Scratch.  So fun to meet and talk with another food blogger!  Check her out for more recipe ideas!  I made this recipe for the lunch, but in calzone form, and also made this recipe into bread sticks.  **Updated 3/14.
Want other sourdough ideas?
How about Sourdough Doughnuts?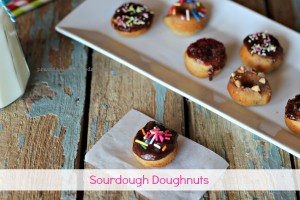 How about Crock-pot Sourdough Caprese Pizza?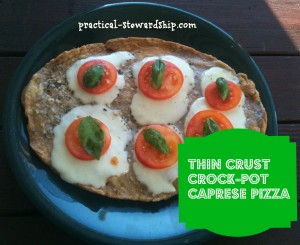 Or do you want to try making sourdough bread in the oven?  Try this recipe…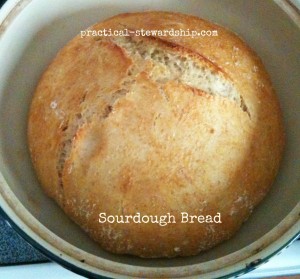 Want a different sauce recipe?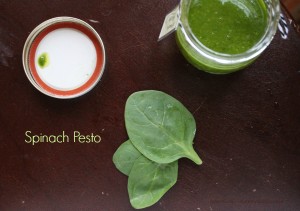 Want a pizza, start to finish in less than an hour?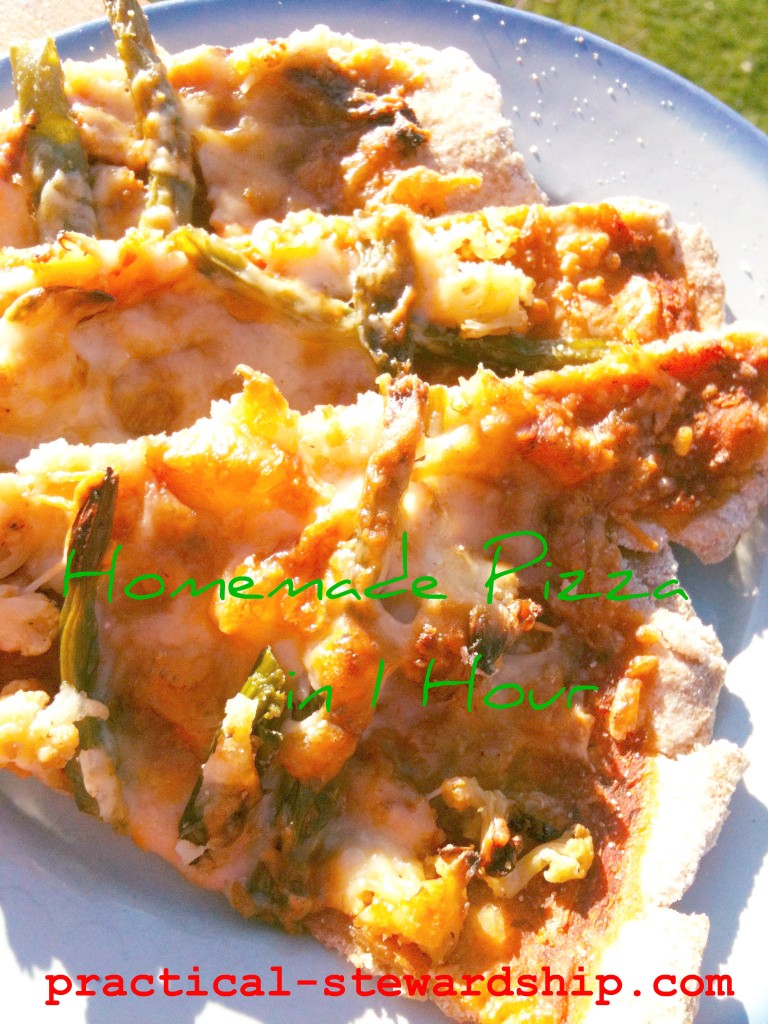 Want a pizza, start to finish in less than five minutes?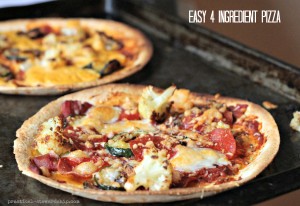 Want to know how to make sourdough bread in the crock-pot?