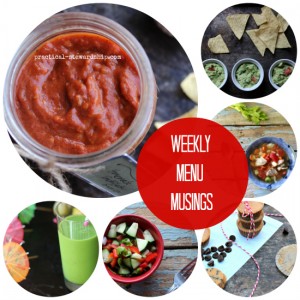 Welcome to another addition of Weekly Menu Musings. JSarr ended up taking me out ON V-day night. I wasn't super excited to be out that night battling all the other restaurant-goers, but we ended up going to our favorite local Thai Restaurant (Mae Phim for those local Snohomish County Washingtonians) and didn't even have to wait to be seated!
Crock-pot chicken with a peanut sauce: I got my favorite Cashew Prawns (#30 I believe) and had leftovers. I made a big batch of crock-pot rice to eat my cashew leftovers on, and then I still have lots of rice leftovers to make crock-pot chicken with a peanut sauce this week.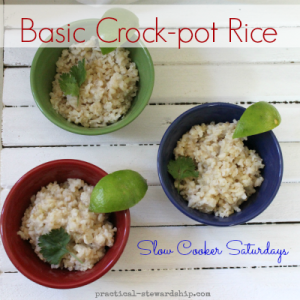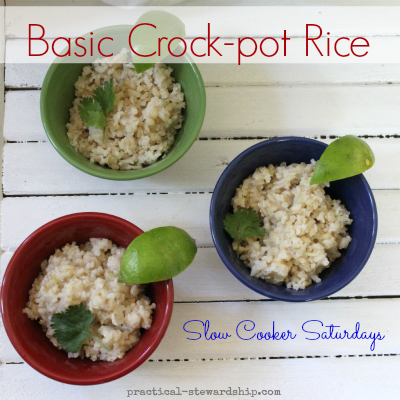 Ham: Before I went to church Sunday I literally threw a ham into the crock-pot and put it on high so when we got home for lunch there was a ham hot and ready to serve. Gotta love the crock-pot! My kids were so excited to have ham at a time besides Christmas or Easter.
To save money I made the decision the other day to start buying a ham every 3 weeks or so to avoid buying expensive deli ham that's not really great for you anyway. JSarr sliced it all and we are good to go. I am on the look out for a good quality ham now to buy on a regular basis. I love having the ham around to throw in scrambled eggs or just fry up with some cheese-get the edges a little burnt. So good!
Potato soup: Ham also goes great in potato soup, so I need to whip up some potato soup this week especially since some of my potatoes are starting to grow arms. Oops!
Chicken pot pie: And since we'll have potato soup, I'll try to save some leftovers to make a chicken pot pie. This is one of my kids favorite recipes, and I simply don't make it enough! The recipe is dairy-free and uses no cream of ______ cans.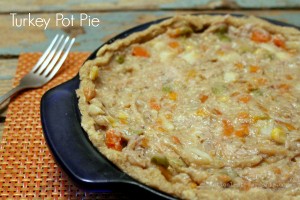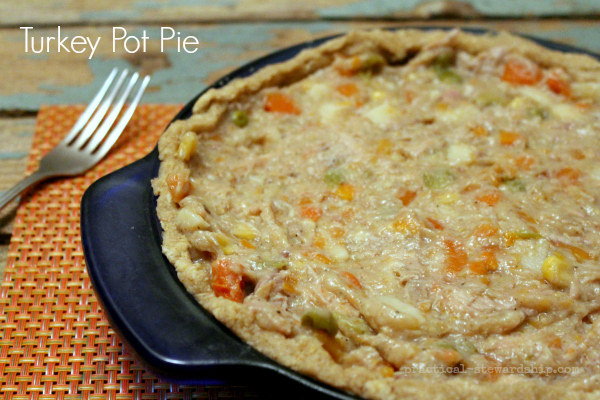 Do you see how all of my meals lead one into another? I really try to use up those leftovers.
Can-can chili: Anyway, Abbie (7 years old) was begging for can-can chili yesterday, so I had her get out the cans and I let her make the chili all by herself today. I was very proud of her! When I wasn't looking she adding water to it, though, and made it more soupy, so I tried to cook some of the liquid out on high with the lid off. It still tasted great. It's all packed and ready for their lunches tomorrow! I'm lovin' leftovers for lunches. I also love that my kids are so much more fluent in the kitchen than I ever was, even in college. There's hope for you non-cookers!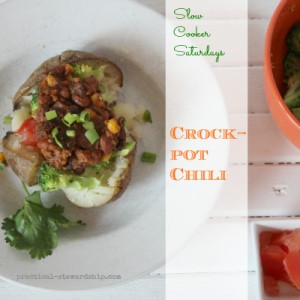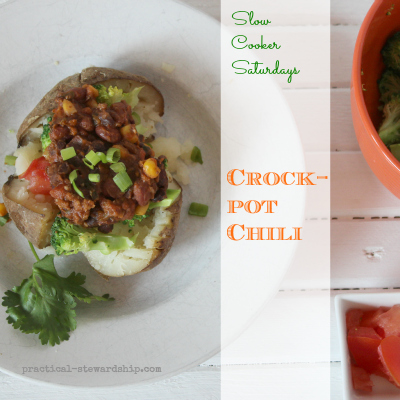 And with some plain leftover whole wheat spaghetti noodles we had left from a spicy ginger dish, I'll make what I call Pasta in a Pinch. I sauté onions, garlic, kale or spinach and throw it on noodles. I give the family a wedge of lemon to squeeze and a splash of olive oil for a quick filling meal. If I have chicken, I'll throw that in. By the way, do you think whole wheat spaghetti noodles taste differently than white enriched noodles? My friend Keri and I were saying we can't taste a difference. Have our taste buds changed that much, or is there really no difference (so buy the whole wheat, anyway)?
Snacks and Desserts:
We always have homemade trail mix on hand. It's super easy to make, and it's a better-for-you snack to grab instead of the prepackaged counterpart.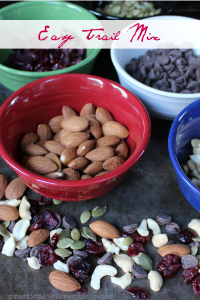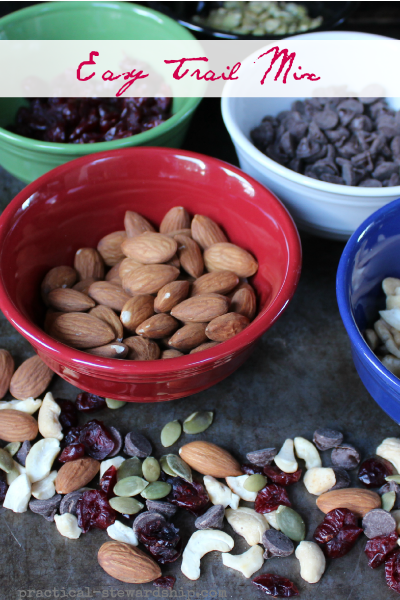 It's been about a month since I made homemade yogurt, so I made some Saturday night to Sunday. The kids had some for breakfast, and they always want more. I love giving it to them for lunches or as a snack with staying power.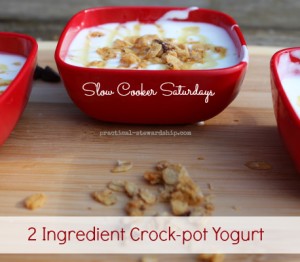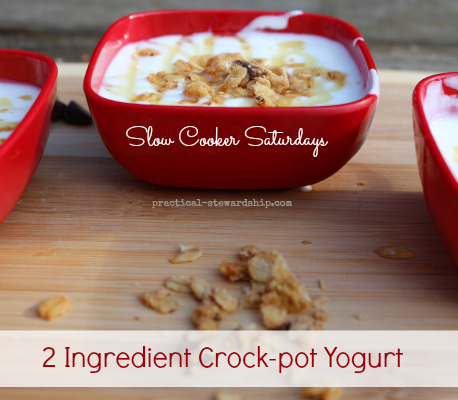 And you can easily turn your yogurt into a fruit dip with 2 or 3 ingredients!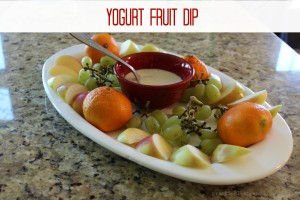 One of our favorite after night church dinners/snack is stove top popcorn. Popcorn is so easy to make, is more frugal, and is way better for you then what you cook in the microwave.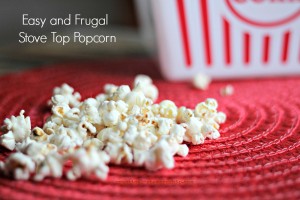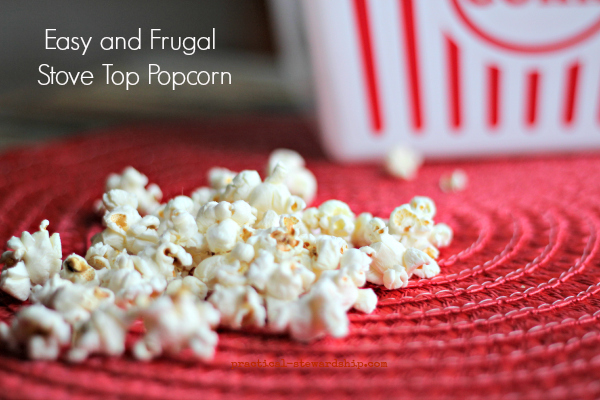 What's on your menu this week?