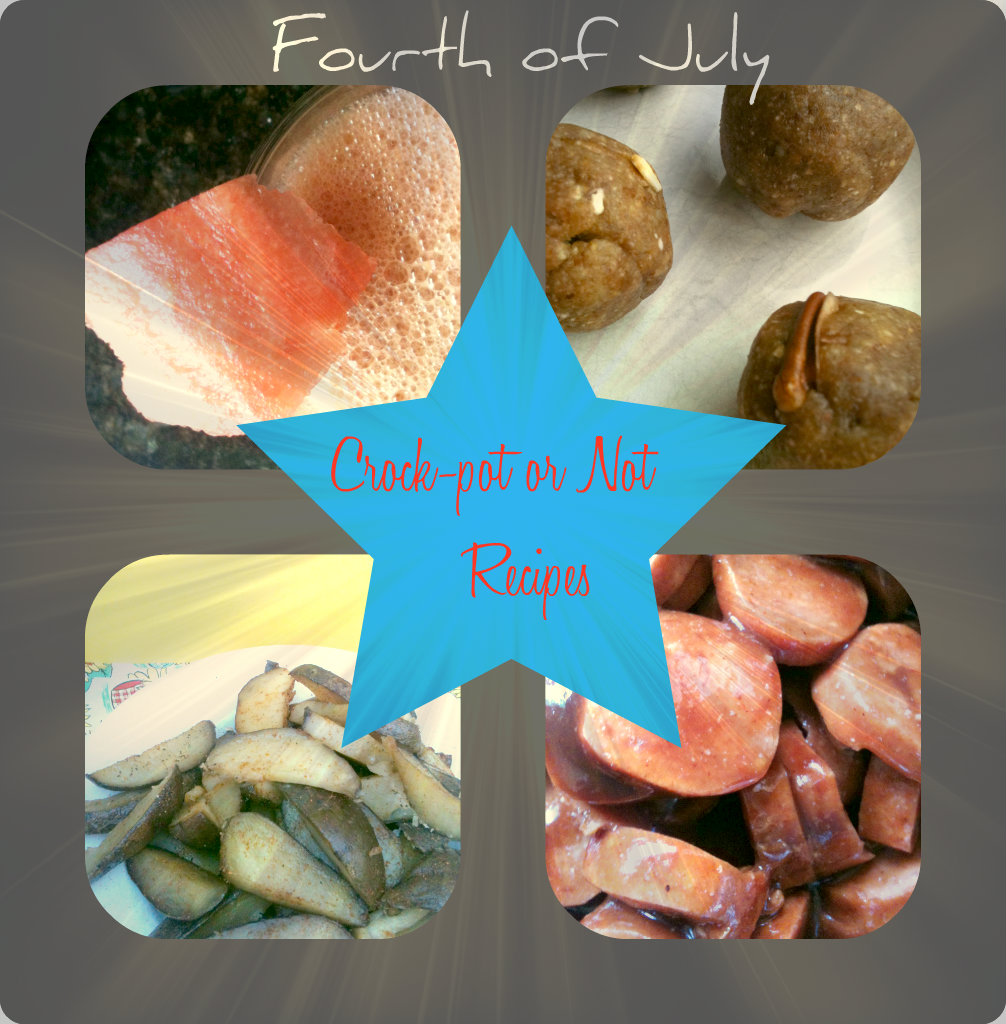 Praise the Lord for our freedom!  Thank you to the people who have sacrificed for our country that we may have our independence and religious freedom!  What a great day we celebrate on the Fourth of July and we are so quick in our fast-paced society to forget the purpose for which we are gathering, and why we light fireworks and barbecue.
As of yet, I am not sure exactly what we are going to be doing on the Fourth of July.  I know we'll go to at least one get-together that week.  It's always fun to have fellowship and feasting together!
Anyway, there are so many ideas and recipes you can make using the slow cooker for Fourth of July parties.  For this Slow Cooker Saturdays installment I thought I would highlight different uses of the slow cooker and other recipes that may inspire your Fourth of July celebrations.
Main Dish Ideas:

Side Dish Ideas:




Drink Ideas:

Dessert Ideas:

How are you celebrating and feasting this Fourth of July?
Go here for the complete list of recipes.
We would love to hear from you!  Feel free to comment.  Get free e-mail updates by subscribing here.  Follow us on Facebook and Twitter.  Thanks for visiting!
Sonja
Have you tried…?